Mavericks Celebrate Extraordinary Omaha Women
published: 2018/07/12
contact: Jessica Wade - University Communications
email: unonews@unomaha.edu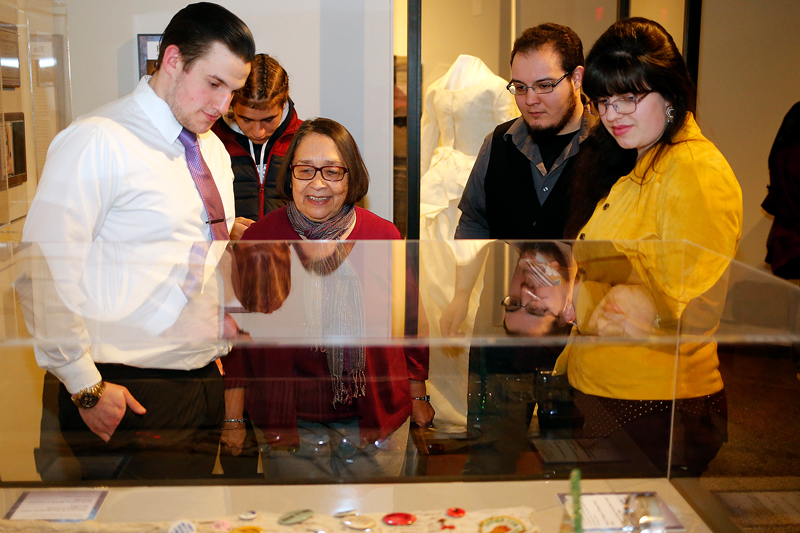 * UPDATE: The "Women in Omaha: A Biographical Sketch Through History" exhibit concludes its run at the Durham Museum on Sunday, July 29. Catch the exhibit before it's gone and read the original story below about how students, faculty and staff from UNO helped make the exhibit a reality *



---

In collaboration with the University of Nebraska Omaha's (UNO) Department of History and Service Learning Academy, the Durham Museum unveiled an exhibit Feb. 3 that tells the story of 12 extraordinary Omaha women.
The "Women in Omaha: A Biographical Sketch Through History" exhibit features artifacts that belong or belonged to the women, as well as information gathered from the women or their loved ones.
Assistant Professor of History Elaine Nelson spearheaded the project.
"The idea came about two years ago when I reached out to Service Learning," Nelson said. "So it really was curriculum development and figuring out 'who are the women who will be a part of this exhibit?'"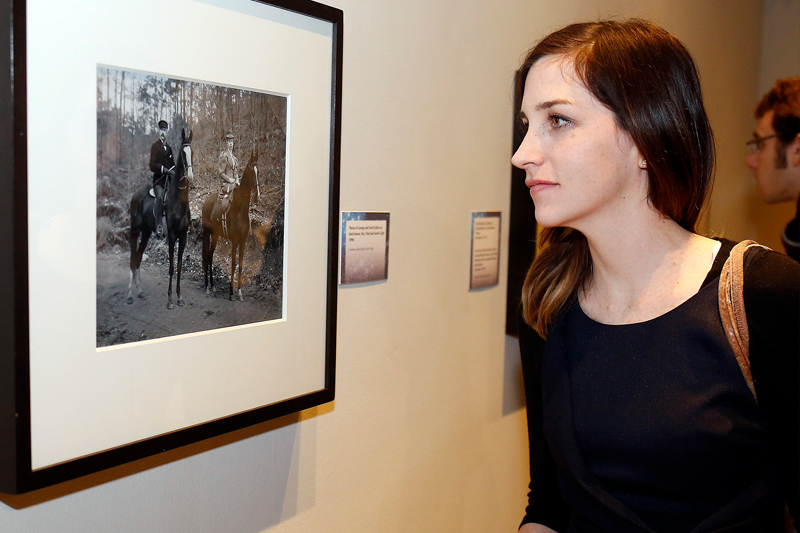 Nelson said she wanted the women featured to be representative of Omaha's diverse communities, and choosing the women was a difficult task. She reached out to people in the community, including experts from the Great Plains Black History Museum and the Latino Center for the Midlands.
"A lot of the students' comments, their response and reflection they had to do throughout the semester was they didn't realize Omaha had such a cool history, and that's good for me to hear as a history professor," Nelson said. "I think it also made them develop more of an awareness about the everyday lives around them, really how the city is very diverse, but we don't always hear those histories, so there's been a pretty positive response."
Of the 12 women, Nelson said that she could most identify with Jacqueline St. John, an emerita professor of history who retired from UNO more than 20 years ago.
"Jacqueline established the first Omaha chapter of the National Organization of Women," she said. "The other thing that she really did, is she pushed her colleagues in the history department and petitioned for years for there to be a women's history class. She's in her 80s or 90s now, and she's just a force to be reckoned with."
"[Students] didn't realize Omaha had such a cool history, and that's good for me to hear as a history professor."
- Elaine Nelson, assistant professor of history
Nelson said that while she did a lot of the behind the scenes work for the exhibit, it wouldn't have been possible without the Service Learning Academy, Durham Museum and the students.
"The students were the ones who made all the phone calls to the women, set up appointments, wrote tirelessly about them, and so they're the ones who deserve a lot of the credit," Nelson said.
She also said that the plans for her next museum exhibit are in the works.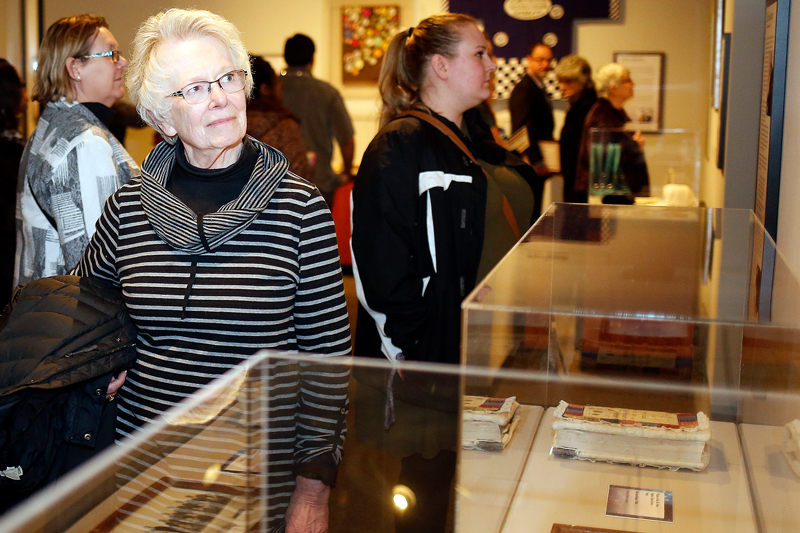 Contact Us
If you have a story idea, news tip, or other question, please email the UNO News team at unonews@unomaha.edu.