Bachelor of Multidisciplinary Studies: Earn Your Degree From the Comforts of Home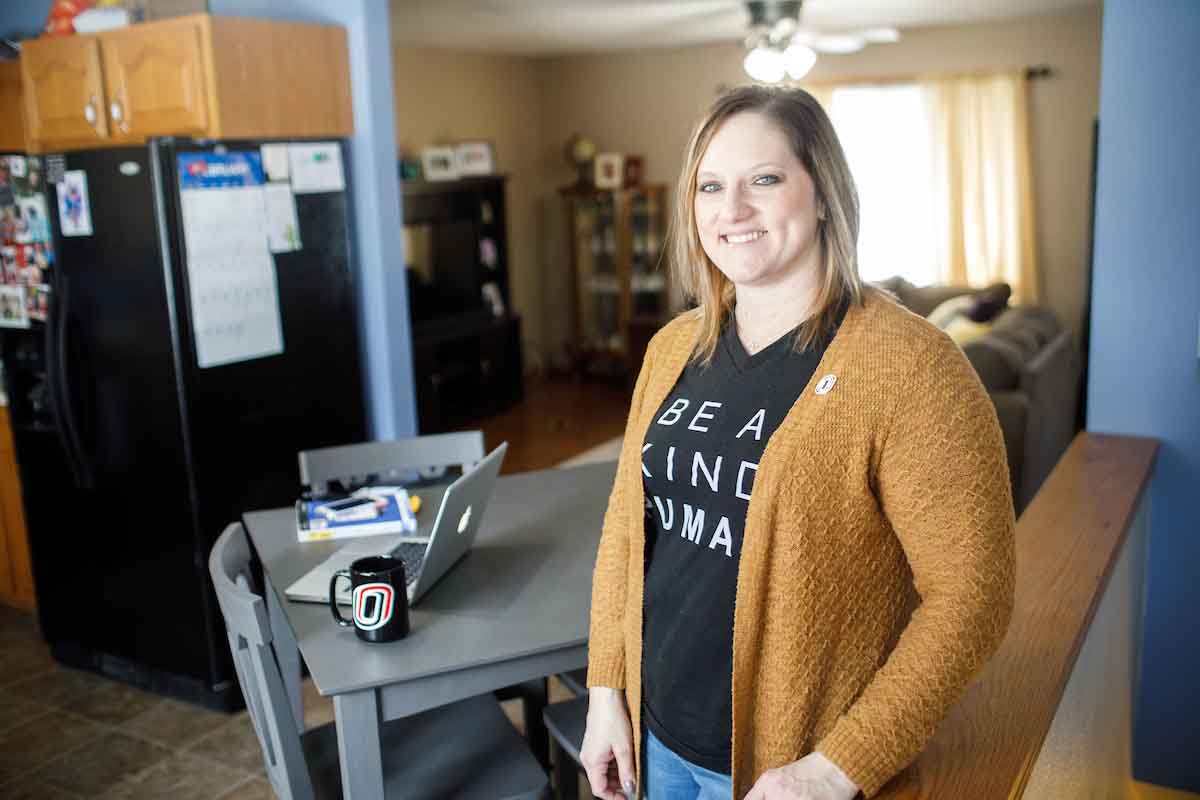 Gina Clyde, UNO Bachelor of Multidisciplinary Studies alumna.
Balancing a full-time job and full course load is no easy task. It's even harder when you're a parent.
The online Bachelor of Multidisciplinary Studies program at the University of Nebraska at Omaha (UNO), which was recently ranked as the No. 16 online program of its kind in the country, made it possible for UNO alumna Gina Clyde.
Many parents often have to make many tough decisions when planning to go back to school. Not only do they have their family to consider, but those who have been out of school for a long time may find the admissions process chaotic, that their credits don't transfer or that they need to commute an hour or more each way to take their classes. However, this was not the case for Gina.
As an Atkinson West Holt graduate living in Norfolk, Gina did not have to leave home to earn her degree, or worry about a complicated admissions process; in fact, she was able to accomplish everything online or over the phone.
"I talked to admissions, sent in my paperwork, and within three weeks I was registered for classes and started," she said. "It was just a very simple process, quick process."
Clyde loved her experience as a UNO student, even though she was living two hours from campus the entire time.
"All the professors, they're always willing to take a phone call from you," she said. "They answered emails right away, so I never felt like I was missing out on anything by not having them in front of my face."
The degree has helped Clyde negotiate a higher salary as a program director at Northeast Community College. The most valuable part for her, however, was setting a good example for her daughters. They got to see firsthand how hard their mom was working for them.
"I wanted to stress to them that education was important," Clyde said. "I wanted to be able to show them that I could go on and get a better degree, get a better job, earn more income to be able to provide better for them."
Clyde says all the work has been well worth it and she'll never forget walking across the stage at Commencement.
"That was one of the, probably, most proud days of my life."