Student's Passion: Helping When Disasters Strike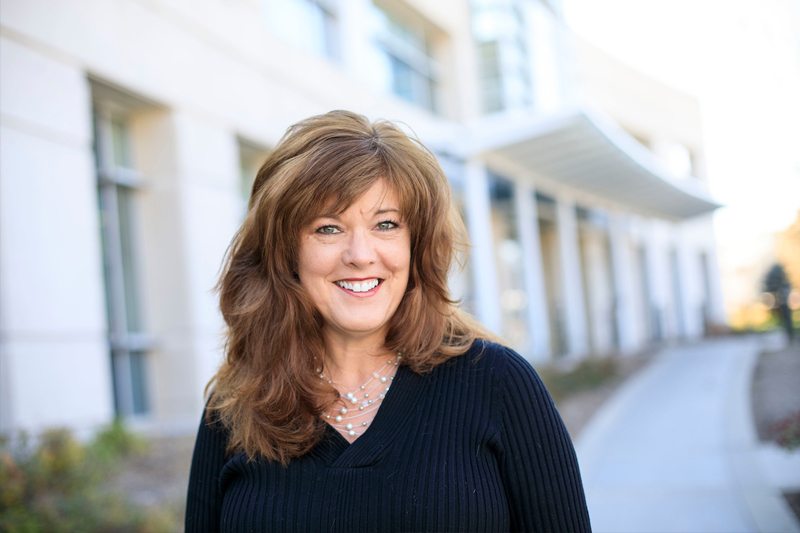 Helping with the Hurricane Harvey relief effort is only the latest in a long list of experiences that have inspired Karen Franco to pursue an Emergency Management degree at UNO.
When a tornado tore through Joplin, Missouri in 2011, Karen Franco felt called to go.
"It brought tears to my eyes that there were so many people missing and just seeing the lives affected, I wanted to go so bad," Franco said. "It was just something that burned."
She made calls and hit road blocks. The Red Cross said they needed trained volunteers. The Salvation Army told her to send food and money. United Way pointed her back to The Red Cross, and no one was answering the phone at Joplin's Chamber of Commerce.
The feeling grew stronger. Franco knew she had to go. Her daughter was away with a friend for the week, her son already grown and out of the house. She dropped off her dog at her parents' house, loaded up her two-seater Miata, and drove through the night to Joplin.
It was her first experience helping a community respond to a crisis, but it wouldn't be the last. She soon found herself in tornado-struck Moore, Oklahoma, volunteering with Operation Blessing, a group she had connected with in Joplin. A year later, the same calling sent her to Pilger, Nebraska, where twin tornadoes had touched down.
"I'm a fixer," Franco said. "I want to help everybody."
At each site, she reluctantly pulled herself away to head back home. As a self-employed hairstylist, she had to pay the bills. But the itch to help remained.
"I knew it fit and I knew I had to make it a bigger part of my life," Franco said. She decided it was time for a career change.
In 2016, Franco graduated from Metropolitan Community College and enrolled at UNO as an Emergency Management student. Franco, 51, says thinking back to the communities she has helped inspires her to "keep plugging away."
"I know I'm a little late in the game, but I'm really driven by what I've already experienced in my life and I want a bigger piece of it."
Beyond inspiration, the experience is an advantage in the classroom. Franco can connect lessons on emergency response to people she knows and projects she worked on.
Each concept covered in class, Franco says, has real-world application. Her most recent trip to help with Hurricane Harvey relief reinforced that.
From late August into the first two weeks of September 2017, Franco worked a minimum of 12-hour days, helping the Red Cross however she was needed. She served food, covered supplies with tarps, and delivered equipment.
Just like her work in other devastated communities, she was reminded of the strength of the survivors and the people there to help.
"If you ever think you've got it bad in your life, and you go into these things and you see what these people are up against, you count your blessings and I think you come home a much fuller, more well-developed person," Franco said. "When you get in there, you understand why it means so much."
And it's that understanding, Franco says, that keeps her motivated to earn her degree and start a career where she can spend every day doing what she's passionate about: listening to and helping those who need it most.