UNO Researchers To Study Correctional Officers' Stress, Mental Health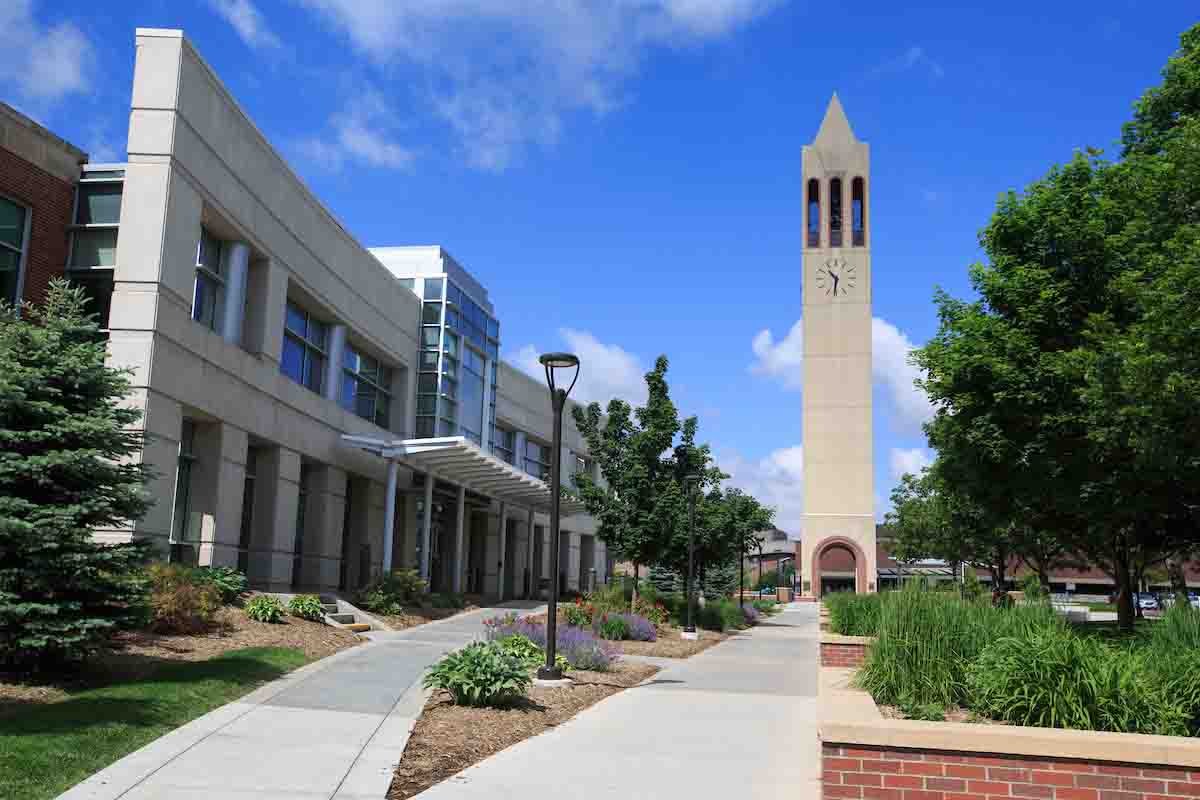 OMAHA - A new University of Nebraska at Omaha (UNO) study will examine the potential link between correctional officers' degree of exposure to stressful experiences in prison, such as an assault, and the development of long-term mental and physical health problems.
The study, supported by a $787,907 grant from the National Institute of Justice (NIJ), will be led by two faculty from the School of Criminology and Criminal Justice, Professor Benjamin Steiner and Assistant Professor Joseph Schwartz, along with two doctoral students. The award is one of the largest ever received by the School of Criminology and Criminal Justice.
Steiner and Schwartz will be measuring stress among corrections officers currently working at three prisons in Minnesota by collecting a combination of personal perceptions as well as biological markers of stress. This information will be used to examine the potential connection between prolonged exposure to stressful experiences and the development of both physical and mental health problems.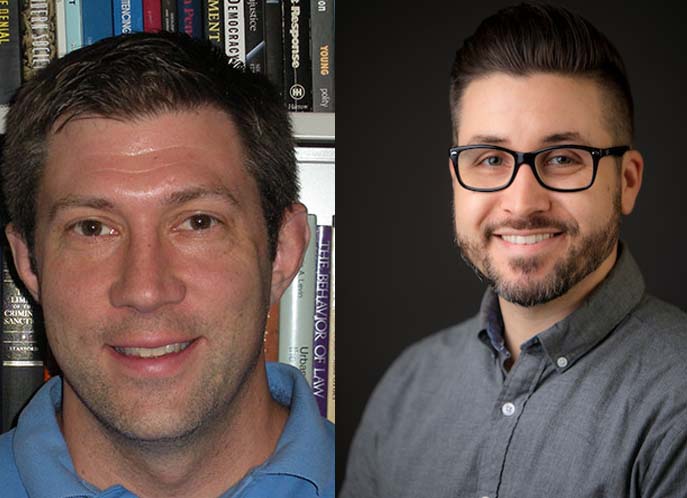 Benjamin Steiner and Joseph Schwartz
"We are breaking new and exciting ground with this study," Schwartz said. "We really don't know much about the psychological and biological responses corrections officers experience over time. This study will provide greater insight into the ways in which experiences that are unique to corrections officers may result in problematic levels of stress and ultimately lead to long term physical and mental health problems."
Work on the study will begin in January 2018 and run through December 2020, during which time the researchers will be able to track important changes in stress levels, as well as physical health and mental health, across the course of two years of correctional officers' term of employment. UNO doctoral students will assist with data collection, data preparation and data analysis over the course of the project.
Schwartz and Steiner will also collaborate with researchers from the Salivary Bioscience Laboratory (SBL) at the University of Nebraska-Lincoln's Center for Brain, Biology, and Behavior for the study. The SBL will store and analyze the biological samples collected by the researchers, which will be used, along with other indicators, to track changes in stress over the study period.
"Institutional safety and officer well-being are high priorities for prison administrators," Steiner said. "Yet, very little research has focused on the consequences of indicators of safety, such as assaults, and other critical incidents in prisons, and in particular, the consequences of exposure to critical incidents for correctional officers. The information gleaned from the study should be useful in developing strategies designed to prevent the occurrence of mental health problems among correctional officers, such as early warning systems or environmental risk assessments."
Schwartz and Steiner hope to their findings will also lead to additional research with local agencies in Omaha, Nebraska, and across the Great Plains Region.
"The findings from this study have the potential to change the way corrections administrators assess the needs of staff routinely exposed to critical incidents in correctional facilities," Steiner said.
UNO's School of Criminology and Criminal Justice is a nationally-ranked program, identified as one of the top 20 schools of its kind in the country by U.S. News and World Report.