UNO Intramural Teams and Officials Traveling to Lincoln
UNO Intramural Sports sends two officials and champion teams to compete in NIRSA Regional Championship at Lincoln; Nov. 10-12.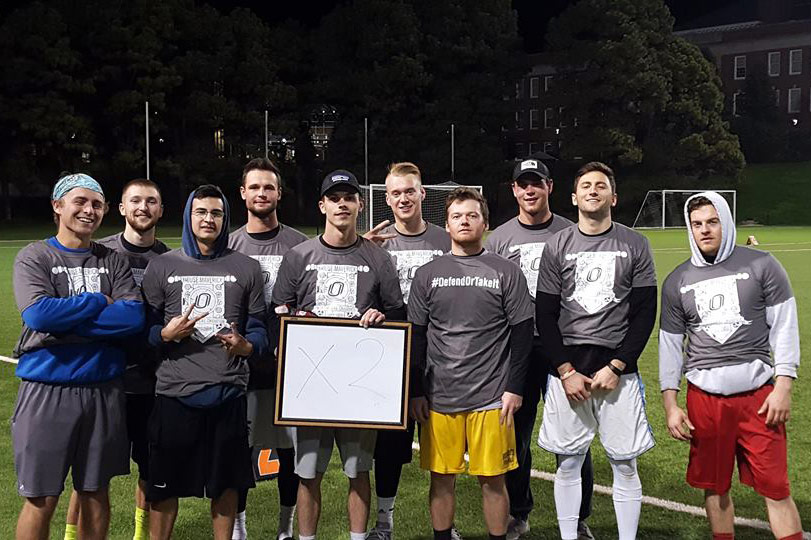 Lincoln, NE – UNO Intramural Sports is sending two of our champion teams to compete for a regional championship. The annual NIRSA Region V Flag Football tournament will be held in Lincoln, Nebraska from Nov. 10 - 12.
Our Sunday Men's League champion team - Eat my Jorts
Our Wednesday Men's League champion team - See Ya
Both teams will compete with others from around the midwest.
Additionally, two officials will represent UNO at this tournament. Mauro Bueno and Jesse Kracht will look to sharpen their skills and refine the art that is officiating at this tournament. Mauro is a veteran official within the program, while Jesse is a first semester rookie.
Both teams and officials will be working to place as highly as possible at the tournament for a chance to travel to the annual NIRSA Flag Football Championship Series in Pensacola, Florida in Jan. 2018.