The Maverick Minute: Biomechanics with Dr. Nick
Chancellor Gold welcomes Dr. Nick Stergiou to discuss biomechanics and the upcoming expansion efforts.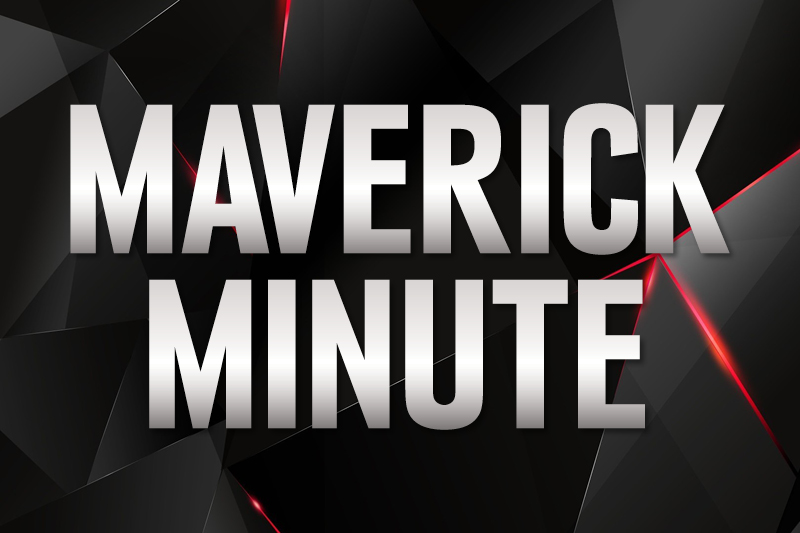 ---
Transcript
Chancellor Gold
Hello, I'm Jeff Gold, And welcome to another Maverick Minute. I have the pleasure today, of being joined by Dr. Nick Stergiou. Many of you, of course, know Dr. Stergiou. Nick is not only the director of our biomechanics lab facilities, but he's also an assistant dean of the College of Education. Dr. Stergiou, thanks so much for being with us today. It's a real pleasure.
Dr. Stergiou
Thank you very much for having me.
Chancellor Gold
I wonder if you'd tell me, and tell our audience, a little bit about this new research client that we've got. I understand we've recently been awarded yet another COBRA grant in the area of biomechanics. And I'm really interested to know more about it.
Dr. Stergiou
Within the area of biomechanics, we have a certain niche in terms of human movement and ability. So we do a lot of research in terms of the variations that exist when you repeat a task over time. So we, while there are a lot of people, over the years, they thought this is noise in the system, we actually believe it's something that can be harnessed, and can be utilized, actually, to develop treatments for a variety of different diseases. We have done a lot of preliminary work in this area over the years, a lot of publications. And eventually we were actually able to pretty much convince the National Institute of Health, that this deserves, actually, a center on its own in order for us to utilize this previous knowledge and try to address problems that exist in movement disorders, or in other disorders, who they could affect movement, like peripheral arterial disease, like chronic obstructive pulmonary disease, et cetera.
Chancellor Gold
Super. Well, congratulations to you, and to your colleagues for getting this grant, I know they're very, very competitive. I also know that the Board of Regents recently approved the next step in moving forward with the expansion of the biomechanics facility. And as we look out of the window here today, on this beautiful afternoon, I can see where that's going to be. Maybe you could tell me a little bit about what you're going to use that new space for.
Dr. Stergiou
Yeah, so this is truly, truly amazing, that the fact that 20 years ago I walked into a small laboratory, it was the size of the room, and I was teaching three courses, and now we actually have this building, and we are moving into a new building. It's truly miraculous. But, what happened is, when we walked into this building, we actually were like, a little bit over 20 people. But we never expected that it will be more than 70, almost pushing 80, 90 people right now in this building, so that created a necessity, actually, to expand our facilities. And I think our success in terms of external funding led us to this. So what we are going to do, in actually the new building, we are going to add a few more laboratories, we're going to add office space, as well, too, to house a lot of the faculty that actually are flocking here to work with us here in Nebraska, because, believe it or not, in terms of biomechanics, Nebraska is one of the hottest spots in the world.
Chancellor Gold
Oh, I believe you. But I've watched the growth of your faculty and staff, and of course, the tremendous investments by the private community in your research. So if our students or our faculty want more information about how they could get involved, either in one or your research programs, want to take some courses, or just learn more about biomechanics, how do you suggest that they do that?
Dr. Stergiou
They can contact me, they can call me, actually, or they can just walk right into the Biomechanics Research Building, speak with our receptionist, pick up our materials. And Chancellor, you should know that we actually fund a lot of undergraduate students, so we have undergraduate student who they, not only work voluntarily here, where they work on some research projects, but we actually are being paid to --
Chancellor Gold
Sure.
Dr. Stergiou
To be here with us. So any students, or actually other scientists in the area, that they would like to be more involved with us, we are more than welcoming.
Chancellor Gold
I know there are several mid-center faculty that are actually involved with you, as well. Well, congratulations. Between the grant and new facility, it's really a great time for biomechanics here at UNO, and frankly, a great point of pride for us, here in the Nebraskan community.