Friendsgiving: A New Cultural Phenomenon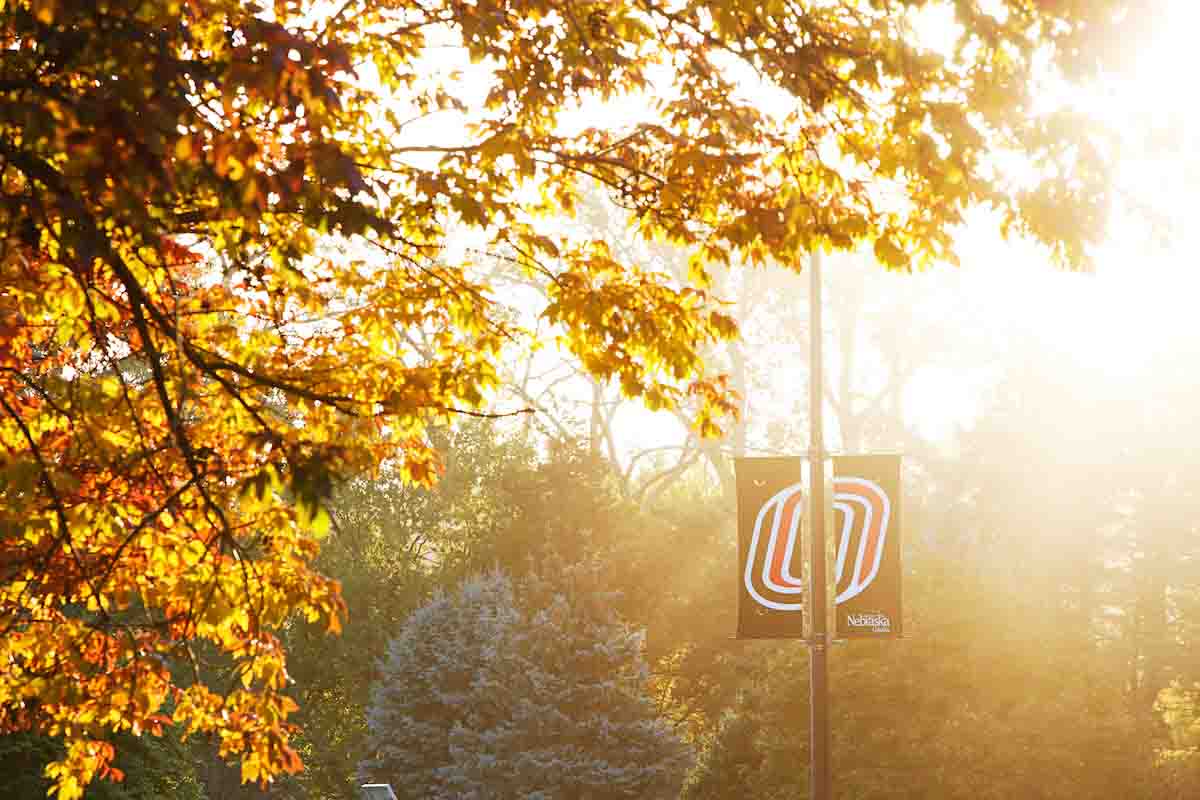 The saying goes that friends are the family you choose yourself. Over the last decade, the same sentiment has made a dramatic impact on one of America's oldest traditions.
For centuries, Thanksgiving stood alone at the end of the November calendar and served as a holiday where family members would join together to share a meal. However, sometime in the mid-to-late 2000s, a twist on American holiday emerged led primarily by college-aged adults where family gatherings were supplemented, or replaced entirely, by gatherings with close friends – otherwise known as Friendsgiving.
"Friendsgiving as a cultural phenomenon, especially for Millennials, mirrors other social trends that foster a social environment less conducive to strict adherence to traditional social norms," explains Kelly MacArthur, Ph.D., an assistant professor of sociology at UNO. "Spurred by socio-economic conditions and sustained by a generation known for taking ownership of new social trends, Millennials have been redefining what 'family' means."
According to Meriam-Webster, the first use of "Friendsgiving" in print can be traced back to a Twitter posting from 2007, but in the years since, the concept has become as routine as Thanksgiving itself. A Google search reveals more than 4.2 million results for the term and, in 2015, Facebook recorded more than 75,000 Friendsgiving events being created.
At UNO, Friendsgiving dates back to at least 2000, when residents at Scott Hall were treated to a Thanksgiving-style dinner before campus closed for break. In recent years, more than 500 students regularly attend the tradition at the Scott Café.
"Thanksgiving is all about having great meal and spending time with your family so we just want our residents to enjoy a great meal with their Campus 'family,'" explains Adam Wick, assistant property manager and resident coordinator for Scott Campus housing. "We have some students that do not leave over the break so this may be their only opportunity to enjoy a traditional Thanksgiving meal."

A more recent tradition takes place at University Village, where members of the Residence Hall Council have organized a Friendsgiving event each year for the last three years. This year, the event had 224 attendees, a third of which arrived to wait in line before the event even started.

"We ate all of everything. We ran out of mashed potatoes in the first 30 minutes, we ran out of turkey in 45 minutes and everything else was in about an hour," explains Freshman Austin Seamann, president of the University Village Residence Hall Council.

The event featured the largest attendance of any University Village-affiliated event all year, even those where the residence hall partnered with Maverick Village or the Student Involvement Office.

"We had people stay until after we were done," says Freshman Maya Konwinski, vice president of the University Village Residence Hall Council. "They sat at tables and continued talking and that was really good to see."
Konwinski added their Friendsgiving event is just one of many that students organize in November, with many resident assistants hosting events for their specific buildings.

"It's a really great way to do it, and everybody does it differently," she explains. "Some do potlucks, others cater in food, which is really cool to see the difference in events themselves because you get to see how people go through the planning process and see how they want things to turn out so its seeing the uniqueness in their own events."

This lack of strict guidelines and expectations is what MacArthur thinks makes Friendsgiving so popular among young adults.

"Friendsgiving celebrations are not bound by the other tenets of traditional Thanksgiving, including the cuisine, the degree of extravagance/expense, and post-meal activities," she says. "Thus, instead of gathering on a Thursday for a turkey dinner on fine China and watching football, Millennials and others can instead—in the name of Friendsgiving—get together on a Wednesday or Friday, have a gluten-free meal on paper plates, and then play Cards against Humanity."
This actually serves an important purpose as the more casual Friendsgiving events can counterbalance the more rigid and sometimes stressful elements of Thanksgiving.

"Decades of research shows that being exposed to stressors, such as a holiday dinner characterized by conflict and pressure, adversely affects both physical and mental health," MacArthur says. "While close ties, such as those with family members, tend to provide a great deal of instrumental (e.g., purchasing a turkey for dinner) as well as emotional (e.g., listening to one lament about another family member) support, family members are also more likely to function as a stressor than are friends."

Another value to Friendsgiving is that not being so rooted in American culture makes the event more accessible to international students.

"A lot of students are exchange students and Thanksgiving is a strictly American thing for the most part so Friendsgiving is a way to ease it on them and say we're here to be thankful for our friends and everybody we've met this semester and hope you've had a really great experience here as a student," Seamann says.
Ultimately, it is the spirit of togetherness and welcoming people into a shared community that continues to help make Friendsgiving stand out and, as long as there is interest, both the Scott and Dodge campuses will continue to see new ideas, new traditions, and new relationships come together in the spirit of Friendsgiving – and that is all part of creating a strong campus community.

"One positive cultural byproduct arising from a generation raised with the Internet is that Millennials seem adept at restructuring work, family and leisure customs in new and creative ways, such as Friendsgiving," MacArthur says. "Despite the bad rap they get, Millennials may have the right idea on this one— and one that could improve their overall health and even prolong their lives."
A Home Away From Home
After UNO students do their riff on Friendsgiving, break arrives and it is time to go home for the real thing.
For the over 2,000 international students at UNO, a trip home isn't so easy. Luckily there are people like Fran Yuuki Masami Ikeda, who welcomes international students into her home for a Thanksgiving feast every year.
After Ikeda graduated from the Aviation Institute at UNO, she moved to her husband's native country of Japan for the next 25 years. She said it was no easy putting on a Thanksgiving feast in Japan.
"Turkeys were really expensive and small," Ikeda said.
Needless to say, it was a tradition she missed. When she came back to Omaha, fluent in Japanese, she started getting involved with the ILUNO program.
A few Japanese students came to her home for Thanksgiving six years ago and it's been growing ever since. She has hosted students from Oman, Columbia, Kazakhstan, Saudi Arabia, South Korea, and China.
For many of the students Thanksgiving is a reminder of holiday celebrations in their home countries.
"Thanksgiving is like New Year's Day in Japan," Ikeda said. "Everyone gets together for a special meal with friends and family."
Unlike the traditional turkey at Thanksgiving, the Japanese eat long noodles to symbolize a long life.
While an American delicacy and Thanksgiving staple, most of the international students at Ikeda's dinners find turkey to be bland. No one has been a fan of pumpkin pie either. She's learned to accommodate their palates, however.
"I jazz up the turkey with a lot of spice, I put some extra garlic in the mashed potatoes," she said.
While it takes a lot of prep to make a Thanksgiving feast for a large group of hungry college students, the food is not the main event.
Most international students simply want a genuine slice of Americana. They want to experience a real Thanksgiving and a real Christmas. Ikeda is more than happy to provide the students with that experience. It's chance for the students to learn about a quintessential American tradition.
"It just keeps growing," said Ikeda. "Every year there's a whole new batch and I get to see their progress, so that's fun."