Flags Lowered to Honor Victims of Texas Shooting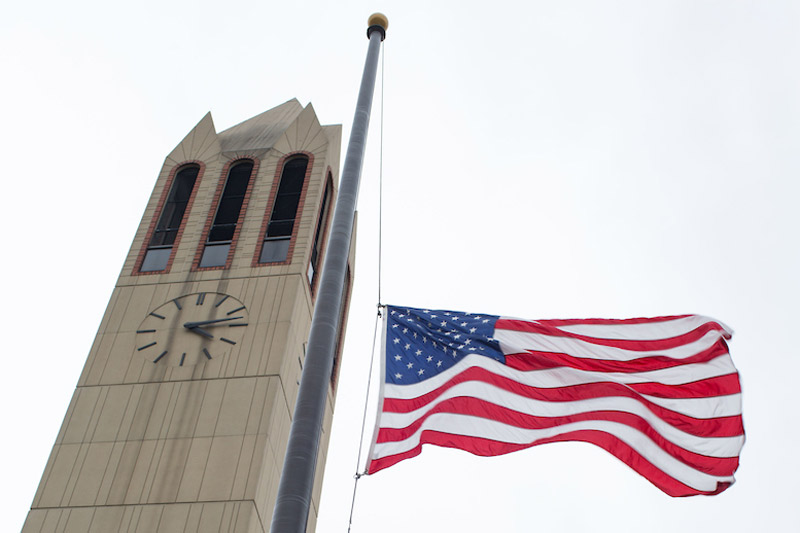 All U.S. and Nebraska flags will be lowered until sunset on Thursday, Nov. 9
On Monday, Nov. 6, Nebraska Governor Pete Ricketts, in accordance with a proclamation from President Donald J. Trump, announced that all U.S. and Nebraska flags are to be flown at half-staff in honor of the victims of the act of violence in Sutherland Springs, Texas.
"Our hearts are breaking for the victims of the shooting at the church in Sutherland Springs, Texas. Susanne and I ask Nebraskans to join us in keeping the injured, the families of the victims, and everyone impacted in the community in our thoughts and prayers," said Governor Ricketts.
A gunman opened fire on a church in Sutherland Springs on Sunday morning, killing at least 26 people and injuring 20 more according to news reports.
Flags will be flown at half-staff until sunset on Nov. 9, 2017.