Social Behavior Study Nets Doctoral Student Prestigious Award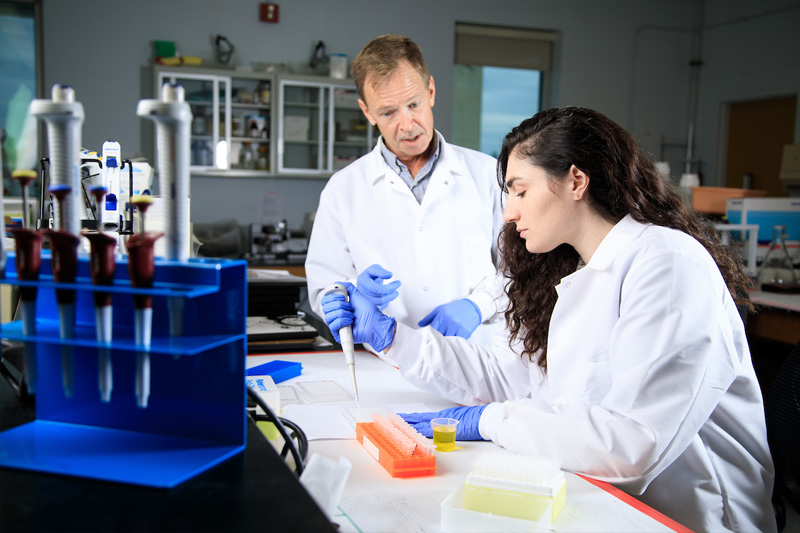 Looking back, Sarah Carp says she never could have predicted how such a small decision would make such a large impact on her life.
An impulse turned into an opportunity. It sparked a passion.
It led her to become only the second student in University of Nebraska at Omaha (UNO) history to earn the prestigious Ruth Kirschstein Predoctoral National Research Service Award from the National Institutes of Health (NIH).
It all started with an email.
As an undergraduate student at the University of California, Davis, Carp learned about the school's National Primate Research Center. She reached out to the center. Was there an opportunity to volunteer?
The answer was yes.
Fast forward two years, as the scientists' work in neuroscience and behavior continued to fascinate her. Carp knew she wanted to continue her education in the field. The scientists pointed her to UNO, home to a nationally respected neuroscience program and the Callitrichid Research Center.
"There are very few places in the United States where you can study the types of questions that we do in this lab," Carp said. "This is the best place to be to answer those questions."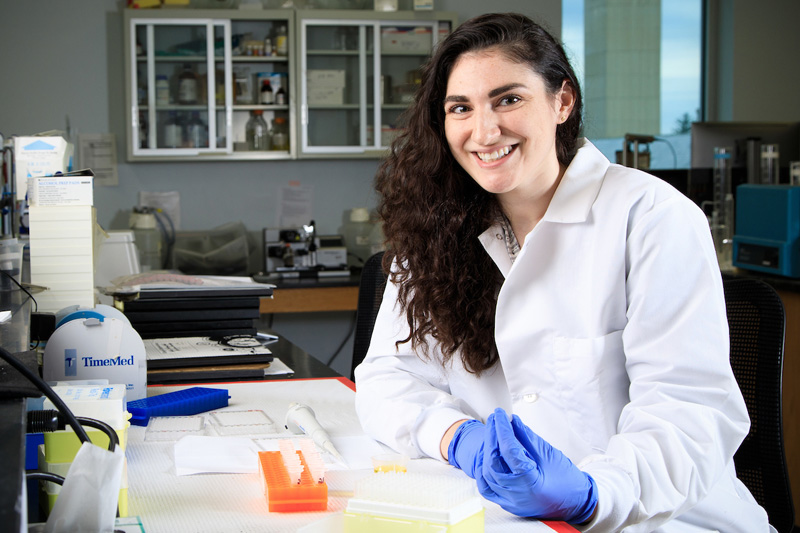 By studying marmosets, researchers and students at UNO gain insight into the roles that hormones and genetics play in complex social interactions.
Carp, who graduated with a Master of Science in Psychology from UNO in May 2017, is now pursuing her doctorate while conducting research in the lab, supported by the NIH.
"There are very few places in the United States where you can study the types of questions that we do in this lab. This is the best place to be to answer those questions."
- UNO doctoral student Sarah Carp
Ask Jeff French, Varner Professor of Psychology and Neuroscience, and he'll tell you the award is a big deal. A committee of about 30 neuroscientists, from some of the most distinguished institutions in the world, judge each application.
"This panel of national experts agreed - appropriately in my opinion - that Sarah has the potential to not only conduct a really fantastic project, but furthermore to be a long-term player and have career success in neuroscience as it applies to biomedical research," French said.
To add a little perspective, the last UNO student to earn the award, Sara Myers, went on to become UNO's Assistant Vice Chancellor for Research and Creative Activity.
Myers says Carp's achievement emphasizes UNO's rising research profile.
"The award not only speaks to Sarah's ingenuity and dedication; it also shows that some of the nation's top scientists recognize that UNO has the right resources to develop highly trained researchers. We are not only conducting research important to the NIH mission of enhancing health, lengthening life, and reducing illness and disability, we are training future scientists who will continue this work right here at UNO."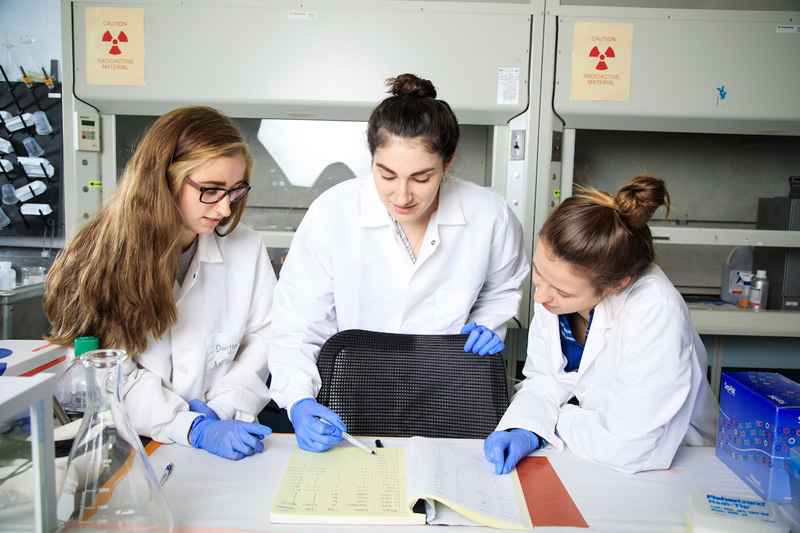 Carp's study takes a unique tact, looking at the interaction of multiple systems that influence social behavior. She will study oxytocin, which primes us to respond to social cues; dopamine, which gives us pleasure after positive interactions; and genetic differences in how those neurotransmitters are processed.
It's a complex area of research, but Carp says anyone can understand the practical benefit.
"Social relationships and interactions are so important for human health and development," Carp said. "Understanding at a biological level what's going on […] helps us understand what might go wrong in different types of social dysfunctions."
Carp is quick to note that the NIH panel considers more than the value of a proposal or the abilities of an applicant, the judges also consider quality of institution and mentorship.
"It's not just me. It's the environment that I'm in, the institution that we're at, the lab that I am in, all together creates the right environment for this research," she said.
French says Mavericks interested in the field can get involved early in their academic careers, by helping collect and analyze data.
"As part of that they get training in this area of social neuroscience and are more competitive for medical school, veterinary school, graduate school, or any other position that they're interested in."
Carp says the award is validating for everyone working in the lab.
"To me, it's a really nice sort of indicator from the general field that the research that we are doing here is something that is valuable, not just to our lab, but to the broader picture of science."
Contact Us
If you have a story idea, news tip, or other question, please email the UNO News team at unonews@unomaha.edu.