Community Engagement Spotlight | Urban Research Grants
Theresa Barron-McKeagney, Ph.D, and Jerry Deichert, M.A., manage the CPACS Urban Research Grants.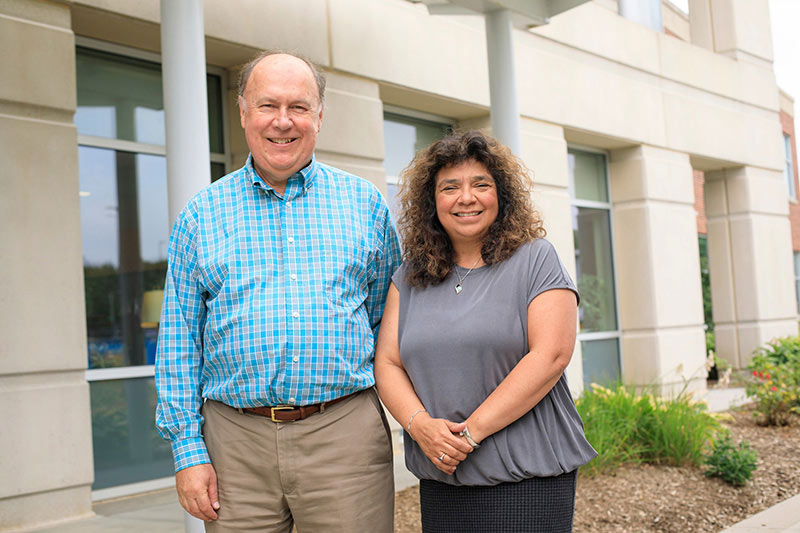 Theresa Barron-Mckeagney, Ph.D., and Jerry Deichert, M.A., issue requests for CPACS faculty to apply for research funding known as Urban Research Grants. The grants support research that relates to urban issues, with the potential to apply the findings into practice in Nebraska, Iowa and beyond.
Since 2014, 25 grants and a total of 250 thousand dollars have been awarded to CPACS faculty.
Faculty who receive funds for a project get a chance to match the urban mission and involve community partners, while they contribute to research and tenure goals. Dr. Barron-Mckeagney says that "faculty members get very engaged and fired up about what they are doing. They are doing research in a way that is impacting them and transformations are happening".
CPACS has always had an urban mission, and one way that mission is served is to perform applied research.
Projects are very diverse in purpose and method but have helped faculty gain opportunities to present at conferences, fund student workers and even graduate assistants to help complete their research. "In some cases, students have presented at a conference with faculty," says Deichert. Dr. Barron-Mckeagney and Deichert,feel that everyone is a winner because it gives faculty recognition that their work is valued.
One example can be found in a faculty member who researched the long-term impact for hoarding, which led to creating new policies and procedures within the area.
Deichert appreciates the opportunity "to go out and talk about what is going on at UNO, find out how impressed and find out how interested people are about what UNO is doing".
The Urban Research Grants are released every fall semester and last for one year. Urban research projects welcome proposals that involve multiple colleges and disciplines, but eligible proposals require a CPACS faculty as the principal investigator.
Dr. Barron-Mckeagney says that Urban Research Grants "bring the assets of all the colleges together and then we see the possibilities to make more things happen and grow."
---
Campus Commitment to Engagement
Community engagement and service are fundamental components of UNO's identity. This commitment to engagement is reflected in UNO's academics, student body, partnerships, and institutional framework. As an engaged campus, UNO values mutually-beneficial partnerships where information and expertise is shared and applied for the common good.
Share Your Story
Did you organize or participate in a community-oriented project or service? UNO wants to hear from you! UNO is committed to community engagement in its broadest form, and wants to feature your community service story.
Submit your story on MavSYNC or via e-mail.