Community Engagement Spotlight | Karen Weber
Karen Weber, M.A., launched MaverickPR at UNO, a student-run public relations firm.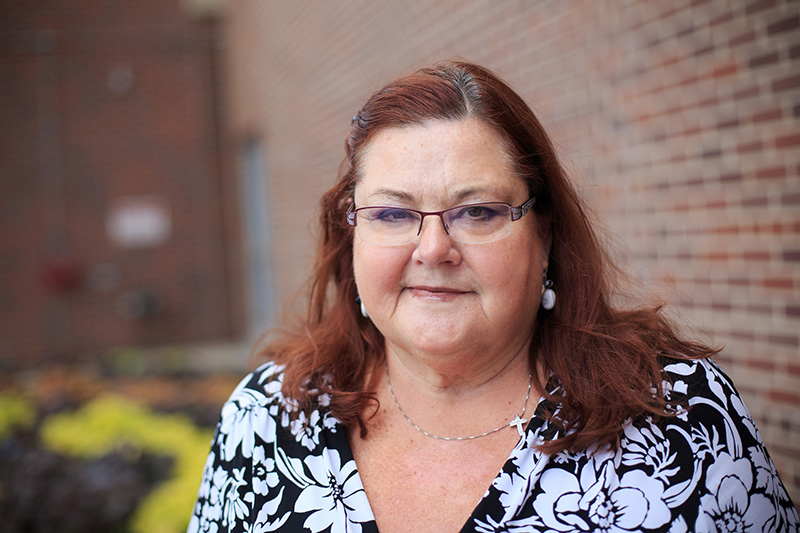 In 1999, Karen Weber became the faculty advisor for UNO's Public Relations Student Society of America (PRSSA). This experience led her to start MaverickPR in 2007, a student-run public relations firm that is affiliated with PRSSA. "MaverickPR began with five students and one client." Today, they average ten to twelve clients per year with ten to sixteen associates and account executives, all who are students at UNO.
MaverickPR is a full-service agency offering clients social media strategy and execution, media outreach, branding, design work (brochures, posters), event planning and execution, presentations for clients, and strategic planning. Clients are made up of community organizations, nonprofits, and campus partners. Weber says that most nonprofits do not have a large budget for public relations and marketing services, so MaverickPR is the perfect fit. The organization offers high-quality services at a much lower cost than other agencies.
While MaverickPR serves the local community, the experience is invaluable for students who are studying at UNO to work as a public relations professional. "You get a lot of satisfaction when you see your students succeed when you see your students rise above expectations and in many cases through the years, that's exactly what they've done, they've risen above expectations."
Weber and her students always strive for academic excellence and community engagement. Almost all of its members are involved in service organizations or sororities and fraternities at UNO.
"One of the three main tenets of UNO's mission is community engagement and that's exactly what we're doing. We're providing students and our community and campus partners opportunities to engage and the work that we do better helps them serve their community and their clients. I think it's a huge part of what we do."

MaverickPR was a building partner organization in the Barbara Weitz Community Engagement Center (Weitz CEC) from 2014-2017. In fact, it was being in the Weitz CEC that introduced her to then-assistant director of the Metro Area Continuum of Care for the Homeless (MACCH). Today, MaverickPR creates content for MACCH's website, gets press for the nonprofit, and is currently helping create their annual report. MaverickPR has completed its time in the Weitz CEC but feels the experience and place have been "full-service and a great partnership."
---
Campus Commitment to Engagement
Community engagement and service are fundamental components of UNO's identity. This commitment to engagement is reflected in UNO's academics, student body, partnerships, and institutional framework. As an engaged campus, UNO values mutually-beneficial partnerships where information and expertise is shared and applied for the common good.
Share Your Story
Did you organize or participate in a community-oriented project or service? UNO wants to hear from you! UNO is committed to community engagement in its broadest form, and wants to feature your community service story.
Submit your story on MavSYNC or via e-mail.