Flag Lowering for George Cardenas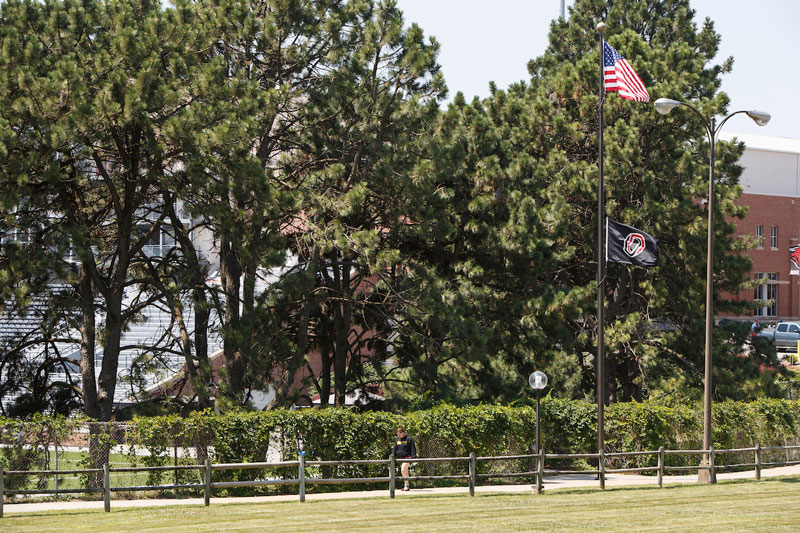 The University of Nebraska at Omaha (UNO) flag will be lowered Thursday, Sept. 14, 2017, in memory of UNO employee George Raymond Cardenas III.
Cardenas passed away on Saturday, Sept. 9, and was 23 at the time of his death. He is survived by parents, George Raymond Jr. and Pamela Cardenas; grandparents, George Raymond Sr. and Vernelle Cardenas; stepbrother, Jeff Parker; uncles: Gregg (Kathy) Cardenas, Jerry (Molly) Cardenas, Larry Lincoln; aunts: Mary Cardenas, Lisa (Matt) Lehr; cousins: Jacob, Ashley, Gabrielle, Isabel, Laila, Apollo and Victor; and many other loving relatives and friends.
While at UNO, Cardenas was a security officer for the Department of Public Safety. He had worked for UNO since April 6, 2015.
Services are being held today at 11 a.m. at Holy Name Catholic Church, 2901 Fontenelle Blvd., Omaha, Neb. He will be interred at Calvary Cemetery in Omaha. Memorials are being directed to the Kids Cancer Foundation.
Our thoughts and condolences are with George's loved ones during this difficult time.
Contact Us
If you have a story idea, news tip, or other question, please email the UNO News team at unonews@unomaha.edu.