UNO Releases Names of August 2017 Graduates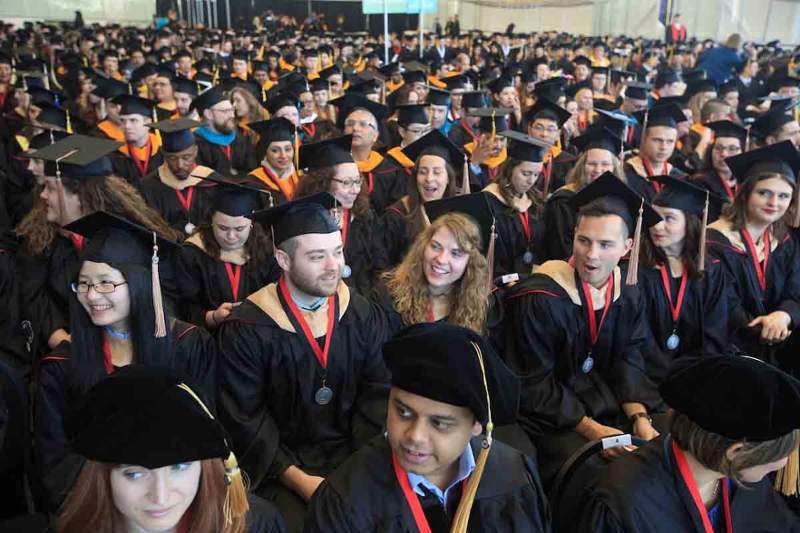 OMAHA
– The number of Maverick alumni continues to grow as 600 University of Nebraska at Omaha (UNO) students have applied to graduate this August.
The list of the students who have approved their names for release to hometown media outlets is included in the link below.
August 2017 List
Names are sortable by last name, first name, city, state, degree, and honors. An Excel file is also available for download at the above link.
Please note that because some summer course grades and other program degree requirements may not be finalized, there is the possibility that a student included on the list may not meet the requirements to receive a degree.
This August's list of applicants includes students who have been pursuing bachelor's degrees, master's degrees, certificates, doctorates and the post-master's Educational Specialist degree.
August graduates have the choice of celebrating their achievement during the May commencement ceremony before their graduation or at the December ceremony taking place after their graduation.
Honors quick reference:
Cum Laude = GPA of 3.51 –3.62
Magna Cum Laude = GPA of 3.63 – 3.86
Summa Cum Laude = GPA 3.87 and above
Extra muros distinctions are for students with transfer credits have not completed the required 60 semester hours of credit within the University of Nebraska system required for cum laude, magna cum laude or summa cum laude honors.