UNO Groups Partner With Film Streams For LGBTQIA Film Series
Gender Revolt! is a 10-film series that runs from Aug. 26 through Sept. 27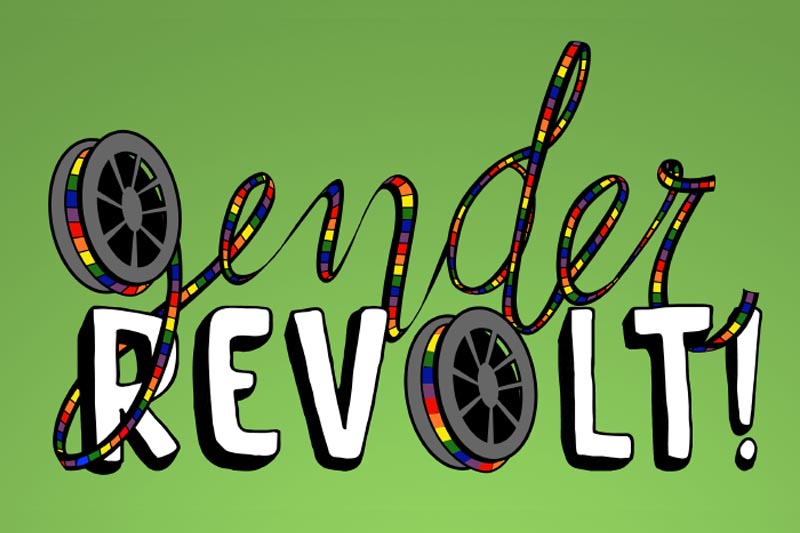 Two University of Nebraska at Omaha (UNO) groups are teaming up with Film Streams to present "Gender Revolt!," a 10-film series about Hollywood's representation of queer culture.

The series, which runs Saturday, Aug. 26, through Wednesday, Sept. 27, was curated in part by students and faculty from UNO's Women and Gender Studies program. Additional support for the series came from UNO's Gender and Sexuality Resource Center.
A full list of the films in the series can be found at the Film Streams website.
As part of the series, three of the films are directly co-sponsored by the UNO Women and Gender Studies program:
Tuesday, Sept. 12, will feature a sing along of the musical "Hedwig and the Angry Inch," which tells the story of a gender-fluid punk rocker from East Berlin. A post-film discussion will be lead by UNO sociology professor Jay Irwin.
Tuesday, Sept. 19, will feature "Pariah," the story of a Brooklyn teen who embraces her identity as a lesbian while navigating how her identify affects her relationship with family and friends. A post-film panel will feature a group of national scholars who will discuss queer and intersectional identities in film.

Prior to the film's showing, on Sunday, Sept. 17, the UNO Women and Gender Studies program is joining the Nebraska Writer's Collective to host a "Gender Revolt! Poetry and Spoken Word Open Mic" at Muglife Coffee, 2452 Harney St., from 6 to 8 p.m.
Tuesday, Sept. 26, will feature a screening of "The Watermelon Women," with director Cheryl Dunye. The film is a documentary about Dunye's experiences trying to uncover the history of a 1930s black actress known simply as "The Watermelon Woman" while experiencing and uncovering secrets in her own life.