Omaha Volleyball: 18th Straight AVCA Team Academic Award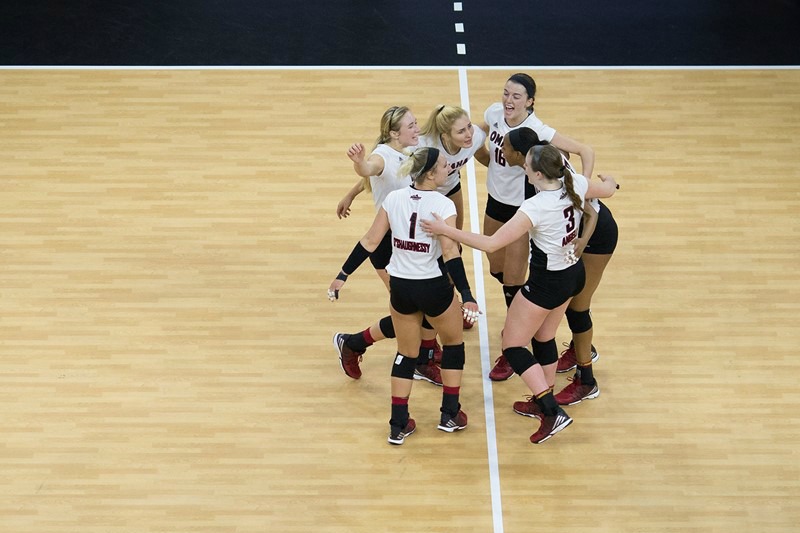 FROM OMAVS.COM -- The Omaha volleyball team has earned the American Volleyball Coaches Association Team Academic Award for the 18th straight year, the AVCA announced Monday. As a team, the Mavericks recorded a 3.73 GPA during the 2016-17 academic year to garner the annual honor.
Omaha was also designated to the AVCA Team Academic Honor Roll, which recognizes the top 25 GPAs in NCAA Divisions I, II and III.
The Team Academic Award, which was initiated in 1992-93, honors collegiate and high school volleyball teams that have displayed excellence in the classroom during the school year by maintaining at least a 3.30 cumulative team GPA on a 4.0 scale or a 4.10 cumulative team GPA on a 5.0 scale. Omaha was among 145 Division I women's squads to meet the academic standards last year.
Omaha's academic effort was highlighted by 10 volleyball student-athletes making the Dean's List or Chancellor's List and three who held 4.0 GPAs for the academic year. The 2016-17 year marked the 18th straight and 21st overall time the team has earned the Team Academic Award.