UNO Flag Lowering in Honor of Misako LaChapelle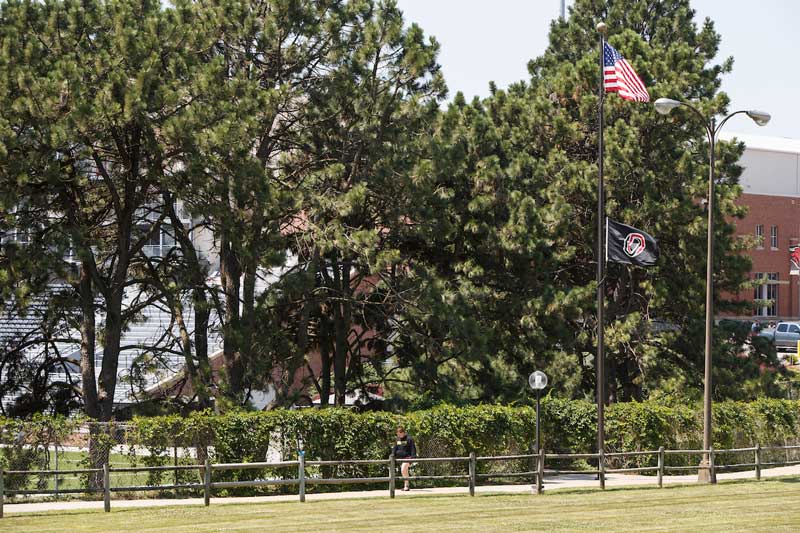 The UNO flag near the Pep Bowl will be lowered from sunrise to sunset.
The University of Nebraska at Omaha (UNO) flag will be lowered Friday, July 7, 2017, in memory of UNO retiree Misako Chapelle.
Misako passed away Sunday, July 2, and was 90 years old at the time of her death. An obituary was published in the Omaha World-Herald with service arrangements.
While at UNO, Misako worked as a food tech IV in UNO Food Services for almost 30 years. She worked for UNO from Sept.18, 1961, until her retirement on July 1, 1991.
Misako is survived by her husband James. Our thoughts and condolences are with Misako's loved ones during this difficult time.