Community Engagement Spotlight | Tammie Kennedy
Tammie Kennedy, Ph.D., associate professor in the English department, is the editor and director of the Women's Archive Project (WAP).
contact: UNO Campus Commitment to Community Engagement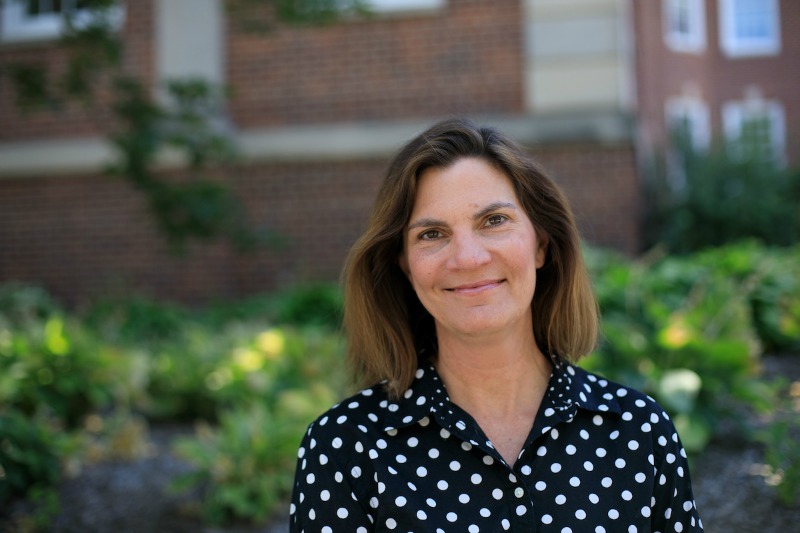 Tammie Kennedy, Ph.D., is an associate professor in the UNO College of Arts and Sciences Department of English and serves as the editor and director of the Women's Archive Project (WAP).
The WAP is a student-produced multimedia archive dedicated to telling the lives and stories of the women associated with the University of Nebraska Omaha (UNO), both past and present. The project illuminates the vast experiences of women across the decades and how their contributions have shaped various communities, and the workplace.
"The WAP recovers and represents the vast experiences of women affiliated with UNO in order to keep these extraordinary women's stories and contributions alive and available to the public."
The project has given Kennedy the opportunity to engage with the local Omaha community as well as with other UNO departments and services. "Building these bridges between the university and the community underscore my work as a feminist and a writer who teaches about public memory, feminist rhetoric, and public/community writing." She says that her students have had the opportunity to write for readers outside of the classroom and to build an archive that is maintained after they leave school.
I have been amazed by my students' dedication as they recover UNO-affiliated women's stories, and just like the women they profile, work to make UNO a better place for those who follow.
- Tammie Kennedy, Ph.D.
In 2016, The WAP was also part of the Storytelling exhibit at KANEKO, with a reception to celebrate the launch of a new website and provide a "last look", featuring some of the women's profiles.
The reception also featured information booths from several organizations from UNO and the Omaha area, including Girls Rock, Girls Inc., Film Streams, Planned Parenthood, the UNO College of Communication Fine Arts and Media Theatre Productions, UNO Gender & Sexuality Resource Center, Midlands Sex Health Research Collaborative, Big Mack Writing, Mug Life, the UNO Dr. C.C. and Mabel L. Criss Library (UNO Criss Library) Queer Omaha Archives, and Service One. Local Omaha businesses also donated items for a raffle.
More than 150 guests from the UNO and Omaha communities met some of the women profiled on the WAP, listened to students speak about their experiences writing women's stories for the WAP, and enjoyed a talk by keynote speaker,Catherine Grace Pope, Ed.D., an Omaha-native and author of IN SEARCH OF THE CROWN. The reception was sponsored by the UNO Criss Library and the dotted i writing services.
"As someone who moved to Omaha, directing the WAP has given me the opportunity to learn more about my university and Omaha communities in ways that I might not have experienced."
---
Campus Commitment to Engagement
Community engagement and service are fundamental components of UNO's identity. This commitment to engagement is reflected in UNO's academics, student body, partnerships, and institutional framework. As an engaged campus, UNO values mutually-beneficial partnerships where information and expertise is shared and applied for the common good.
Share Your Story
Did you organize or participate in a community-oriented project or service? UNO wants to hear from you! UNO is committed to community engagement in its broadest form, and wants to feature your community service story.
Submit your story on MavSYNC or via e-mail.
Read other community engagement spotlight stories.
Contact Us
If you have a story idea, news tip, or other question, please email the UNO News team at unonews@unomaha.edu.