UNO, UNMC Faculty Senates Form Joint Committee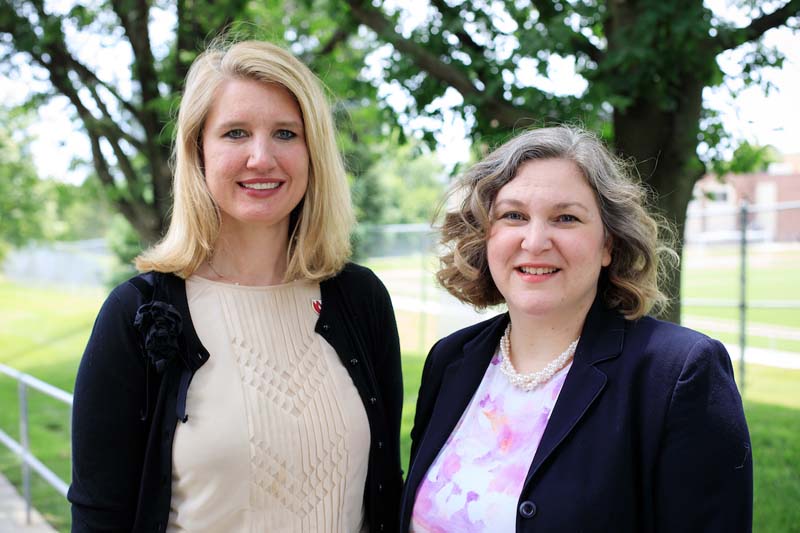 A new ad-hoc committee has been formed between the respective Faculty Senates of UNO and UNMC, with the goal of addressing issues of mutal interest between the two campuses.
Earlier this week, UNO Faculty Senate President Laura Grams, Ph.D., and UNMC Faculty Senate President Ann Anderson Berry, M.D., Ph.D., announced creation of a 14-member Communication Collaboration Committee with the full support of Jeffrey P. Gold, M.D., chancellor of both institutions.

"This will provide a venue to move forward with ideas and innovations that are impactful and beneficial to both campuses," Anderson Berry said, "as well as provide an outlet for faculty to address any concerns or obstacles they have in their current role that might be impacted with a closer relationship with UNO."
The committee – seven faculty members from each campus – will meet monthly for approximately two years, she said, as UNO and UNMC explore increased collaborations to grow their way through a reduction in state funding.
UNO's committee members will be chosen by UNO's Faculty Senate. UNMC members will be chosen using a nomination process.
"While each Faculty Senate addresses issues related to its specific campus, this group will collect and address faculty issues and ideas singularly focused on items that relate to the relationship between UNMC and UNO," Anderson Berry said.
Grams agreed: "The ad hoc committee can address issues of mutual interest and concern to our faculties and help bring together the faculty experts who might benefit from collaboration with other colleagues in research, teaching, and community engagement.
"We have heard discussion of the many existing and proposed relationships between the two campuses in research, teaching or community engagement. We hope that this ad hoc committee encourages faculty to lead conversations with other faculty and fosters beneficial links between faculty at both of our institutions."
Anderson Berry and Grams said the ad-hoc committee will include broad representation from across each campus. Minutes from the committee meetings will be available on each Faculty Senate's website.
A decision on committee members is scheduled for end of the month, they said.
Contact Us
If you have a story idea, news tip, or other question, please email the UNO News team at unonews@unomaha.edu.