UNO Student Has One of Nebraska's First Self-Driving Cars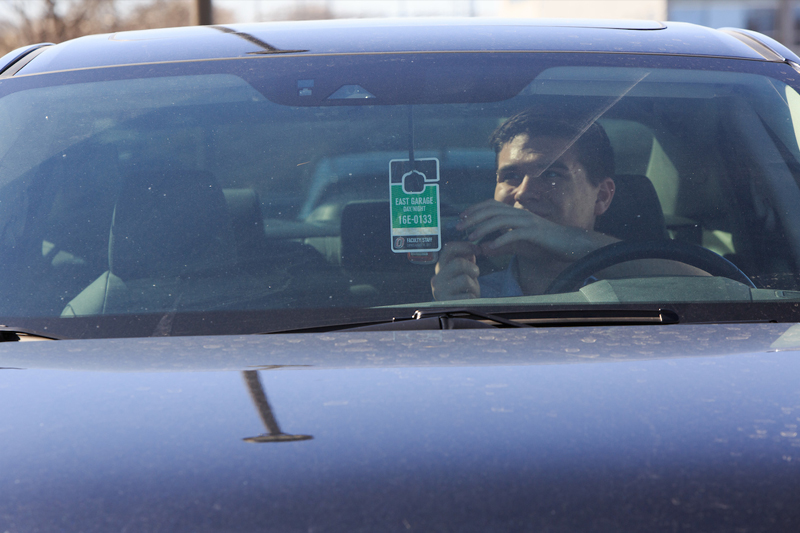 Thanks to a little luck and a few hundred dollars, University of Nebraska at Omaha (UNO) student Brevan Jorgenson has one of Nebraska's first self-driving cars.
The high-tech project started with a video Jorgenson saw online. It featured the 26-year-old founder of Comma, a startup tech company in San Francisco, explaining how he had rigged a car with self-driving technology.
"The guy just did it out of his garage," Jorgenson said.
Comma was recruiting beta testers, so Jorgenson applied. Fortunately, his Honda Civic is one of two models that can support the company's self-driving technology.
Once Comma approved Jorgenson's application, a three-month trial period began. Jorgenson downloaded Comma's app, which recorded his driving skills, and eventually had the option to buy and install their self-driving kit. He admits his first time with the kit driving was a "freaky" experience.
"It worked fantastic, but it was really weird," he said. "It's not something you can understand until you've been in a car that's moving, but no one is driving it."
Now a few months in, Jorgenson says the car hasn't had any issues. He most appreciates the self-driving feature in stop-and-go traffic and on long road trips.
Jorgenson says there's another added plus: Comma and other companies advocating for self-driving cars believe that they are safer than normal cars.
"It's less distracted than a human, who might be changing the music or checking a text message. This has one job, and that is to drive the car."
While Jorgenson was expecting a smooth and safe ride, he says he was totally surprised by the media interest in his project. Local news station WOWT stopped by to get a firsthand view of the driverless car. Today, a simple Google search of "Brevan Jorgenson self-driving car" yields scores of articles from various tech blogs around the world.
Jorgenson recently presented on autonomous cars at the Drone Focus Conference in Fargo. He also has plans to present at TEDx Mile High in Denver. Even insurance giant State Farm reached out to Jorgenson, who is also a technical consultant at UNO's College of Business Administration. A team of insurance agents had been researching new car technologies and they wanted his opinion.
So what was the point of all this? Was it for a school project? Career advancement? Self-promotion?
"I'm just really interested in technology," he said.
If you're a technology whiz, Jorgenson believes UNO's College of Information Science & Technology is the place to be.
"In the IT Innovation major, there are a lots of students who just love to have conversations about tech," he said. "You kind of pick your own path and your professors question your ideas and help out along the way."
Contact Us
If you have a story idea, news tip, or other question, please email the UNO News team at unonews@unomaha.edu.