Limited Access to Strauss Performing Arts Center During Construction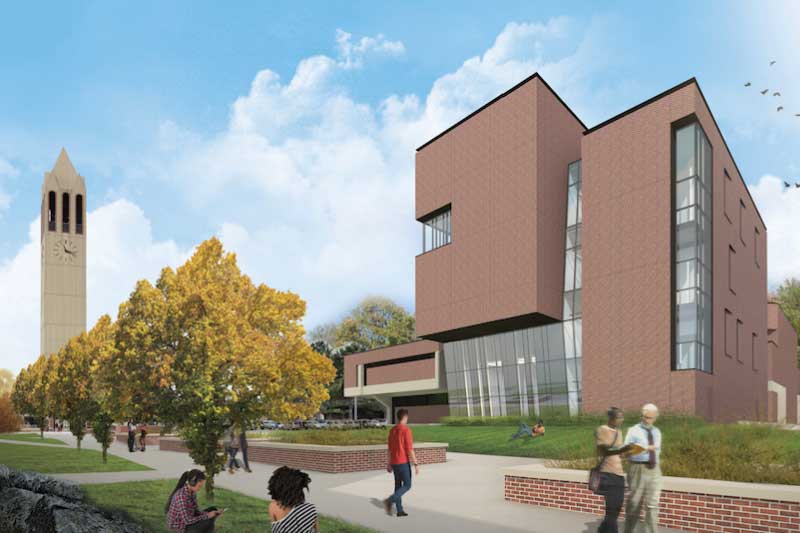 Construction on the Strauss Performing Arts Center addition began Monday, June 19, 2017. The project - a public-private partnership - is expected to run through December 2018.
Detailed on the available map, access to the building will only be permitted through use of the northwest and northeast doors. Please use the sidewalk on University Drive North, eastbound from Criss Library, to access these doors. Access will not be possible when approaching from the east (Milo Bail Student Center).
Project updates will be shared in the Bullseye and Maverick Daily throughout the project. For more information, please contact Facilities Management and Planning at unofacilities@unomaha.edu or 402.554.2500.
Contact Us
If you have a story idea, news tip, or other question, please email the UNO News team at unonews@unomaha.edu.