Report From UNO Professor Details Advances in Exoskeleton Mobility Research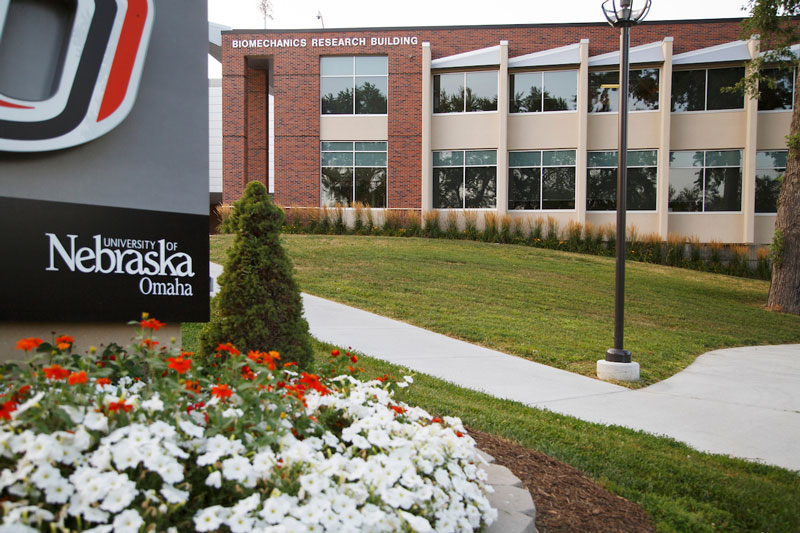 The ability to enhance the body's potential with exoskeletons is becoming more science than science fiction, and the University of Nebraska at Omaha (UNO) is playing a significant part.
A commentary article co-written by Philippe Malcolm, an assistant professor of biomechanics at UNO, was featured in the Friday, June 23, issue of "Science" magazine. The article gives an overview of recent developments in techniques used to optimize assistance of exoskeleton devices, showing that research has begun to catch up with the goals set by engineers and scientists more than a century ago.
"Just in the past four years, different groups succeeded in reducing the metabolic cost of walking with exoskeletons by optimizing device controls based on physiological and biomechanical testing," Malcolm said.
The article, whose co-authors are Samuel Galle and Dirk de Clercq from Ghent University in Belgium, gives an overview of recent studies on the topic and highlights a research paper in "Science" where scientists from Carnegie Mellon University demonstrate an automatic algorithm that is able to produce the highest observed reduction in metabolic cost, after just one hour of walking.
Malcolm and his co-authors also conclude that this new algorithm improves the way in which the participants learn to walk with an exoskeleton. Possible further advances could be realized by exposing the users who walk with exoskeletons to more variable environments such as by walking outdoor as opposed to walking on a treadmill.
Further developments in exoskeleton optimization algorithms and training methods will ultimately improve physical therapy techniques and wearable technology design while also providing a window into future research on improving performance overall for those with and without the need for exterior support.
"If we are able to better minimize the energy we expend while walking, then the logical next step could be to improve performance," Malcolm said.
In addition to his work published in "Science", Malcolm has published research, alongside colleagues from Harvard University and the Wyss Institute, on a soft exosuit that reduces the metabolic cost of jogging.
Contact Us
If you have a story idea, news tip, or other question, please email the UNO News team at unonews@unomaha.edu.