NARI's Executive Director Honored by National Center for Simulation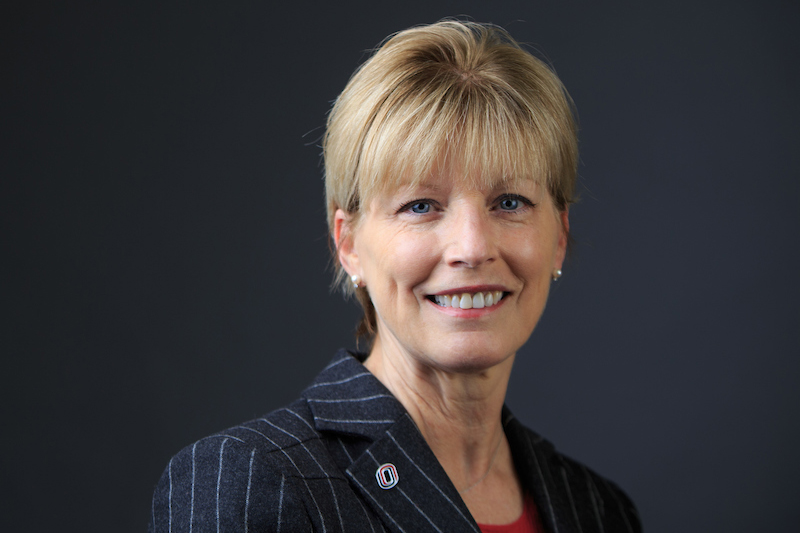 OMAHA – Bev Seay knows what applied research can do for a community.
On Thursday, June 29, NARI's executive director was inducted into the National Center for Simulation (NCS) Modeling and Simulation Hall of Fame. The Hall of Fame recognizes individuals who have pioneered the development of modeling and simulation over the past 100 years.
The NCS is located in Orlando, a city that's become a hub of modeling and simulation research. Seay first moved there in 1990 when she was with Science Applications International Corporation.
Back then, the industry was just getting off the ground.
"Today, it's a huge economic development engine for that entire community," Seay said.
Seay believes that modeling and simulation go hand-in-hand with NARI's primary focus area of cyber physical systems. High-fidelity emulations of building systems and networks allow training that couldn't be done otherwise.
"With the right tools, you can create situations that would be very dangerous, very risky in the real world. You can do them over and over again, and you can see the effect without doing damage."
Training is expected to be a major component of NARI's offerings. Seay, a trustee at the University of Central Florida, sees great opportunities for collaboration in that area as NARI grows – both with the University of Nebraska Medical Center's iEXCEL initiative and with Orlando's technology scene.
"We're bringing Omaha and Orlando together around mutual interests to benefit both communities."
As NARI continues to connect with businesses across a number of diverse industries, Seay looks forward to seeing how transformative applied research can be for the Midwest.
"I believe we're going to have something really unique, here in Omaha, that's going to attract a lot of attention."
Contact Us
If you have a story idea, news tip, or other question, please email the UNO News team at unonews@unomaha.edu.