Calling All TED Fans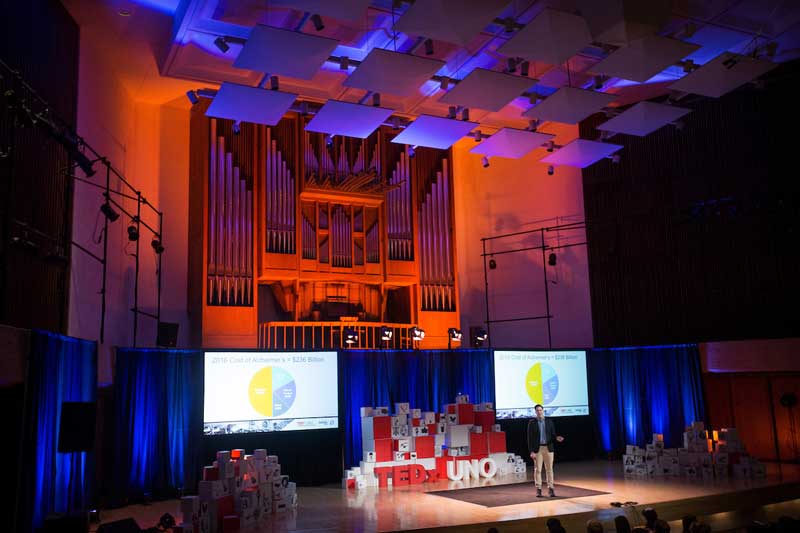 Josh Planos delivers his segment of TEDxUNO: Juxtaposition at Strauss Performing Arts Center.
Have you ever attended an official TED-organized event, including the annual TED Conference, TED Global, or TEDFest? The committee who has brought TEDxUNO to campus over the past three years is in need of your help!
We are looking for individuals who qualify to apply for licenses for TEDx events of over 100 attendees. Having attended any of the above conferences provides you with the eligibility to do so (note: attendance of a TEDx event such as TEDxOmaha or TEDxUNO does not qualify you).
If you fall into this group, we would love to ask you a few questions and have you as a member of the TEDxUNO Committee! Please reach out to Kelly Jefferson at kjefferson@unomaha.edu or 402.554.4152.