NARI Partners With OpsCompass on Cloud Cybersecurity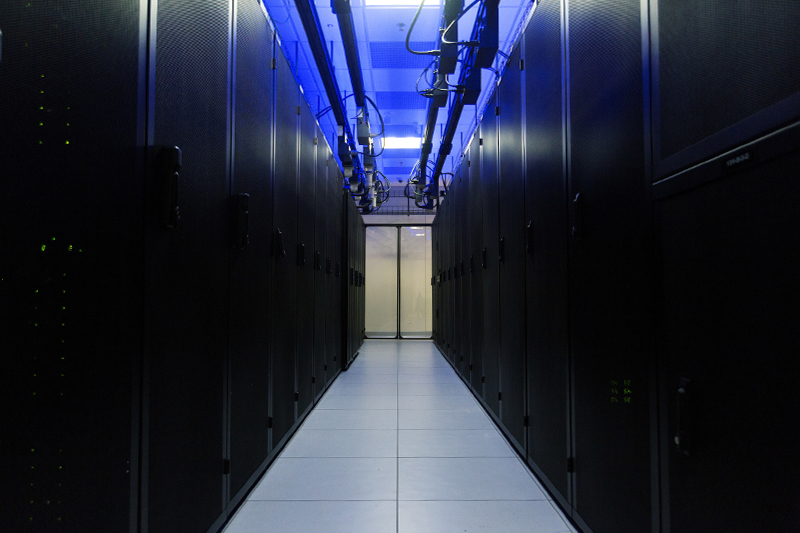 OMAHA - The Nebraska Applied Research Institute (NARI) and Nebraska-based cloud management company OpsCompass, LLC today announced a strategic relationship to develop technology solutions for enhancing cybersecurity and cyber physical systems support for the burgeoning cloud industry. The joint effort will include applied research, design, and commercial development agreements between the University of Nebraska at Omaha (UNO) affiliate and OpsCompass.
"We are very pleased to work directly with the NARI team as they have assembled an outstanding group of applied researchers and engineers that deeply understand cybersecurity and the needs of the industry and have the specific ability to design to evolving dynamics as well as commercial requirements," said Manny Quevedo, president of OpsCompass. "After 35 years in this rapidly changing environment, you start to develop a sense of those that understand the challenges and know how to manage outcomes."
The first project under the partnership involves software that will provide cloud monitoring controls for cybersecurity and compliance within the Microsoft Azure cloud. Azure is used by more than five million organizations globally, including most Fortune 500 companies.
OpsCompass Helm will see commercial release in July 2017. The Novotics CPS project, focused on cyber physical systems, IoT (Internet of Things) analytics, and cloud enablement, will be released in subsequent quarters.
"This project is precisely the mission of NARI, to build advanced solutions that are applicable to the marketplace and extend the capabilities and influence of the academic environment in real time, with real commercial enterprise," added Bev Seay, Executive Director for Nebraska Applied Research Institute. She continued, "OpsCompass is one of the right partners because they understand our team is purpose built to tackle the rapid challenges inherent in this epoch of digital transformation and cyber threat."
The team will be meeting with regional enterprise clients, Microsoft, and other partners to demonstrate the software's capability and assess other requirements for NARI's cybersecurity research and development focus.
"This project is the first of several we will be involved with to directly build the commercial success of the Institute's mission to bring meaningful applied research, training, and cybersecurity solutions to the U.S. enterprise market," said Terry Reinert, Director of Cybersecurity Research for NARI. "The dynamic growth of the Microsoft cloud within the cyber physical system domain and the many business solutions it provides makes this a high value goal.".
The OpsCompass software has been in pre-commercial use by clients for several months and the incremental design features will be released on a continuous schedule. For more information, http://opscompass.com or http://Waypoint.opscompass.com.
About the Nebraska Applied Research Institute
The Nebraska Applied Research Institute is a 501(c)(3) affiliate of the University of Nebraska-Omaha that provides applied research and development, hands-on training, data analytics, and cybersecurity services within the cyber physical system domain to industry and Government clients. Built around multiple high-fidelity hardware-in-the-loop testbeds, NARI's offerings provide real-world solutions to some of the most complex and difficult cybersecurity challenges facing the high-tech digital world. The Institute was formed by tech executives and cybersecurity professionals with vast experience in vulnerability research, exploitation, data analytics, modeling, simulation, and visualization.
About OpsCompass
OpsCompass, LLC is a Nebraska-based provider of enterprise software that drives operational control, visibility, and security in Microsoft Azure and other global cloud platforms. Purpose-built for the cloud, OpsCompass replaces legacy controls that are designed for contemporary, API-driven, cloud infrastructure. The company was formed by former tech executives that had experience in a variety of cloud-related industries and who have lived many of the challenges facing large enterprises in the transition to cloud-based systems. http://opscompass.com or http://Waypoint.opscompass.com
About the University of Nebraska at Omaha
Located in one of America's best cities to live, work and learn, the University of Nebraska at Omaha (UNO) is Nebraska's premier metropolitan university. With more than 15,000 students enrolled in 200-plus programs of study, UNO is recognized nationally for its online education, graduate education, military friendliness and community engagement efforts. Founded in 1908, UNO has served learners of all backgrounds for more than 100 years and is dedicated to another century of excellence both in the classroom and in the community.
Follow UNO on Facebook, Twitter, Instagram, TikTok, LinkedIn, and YouTube. 
Contact Us
If you have a story idea, news tip, or other question, please email the UNO News team at unonews@unomaha.edu.