Community Engagement Spotlight | Lexxus Sears
Lexxus Sears serves as the first UNO student intern for the Black Police Officers Association.
contact: UNO Campus Commitment to Community Engagement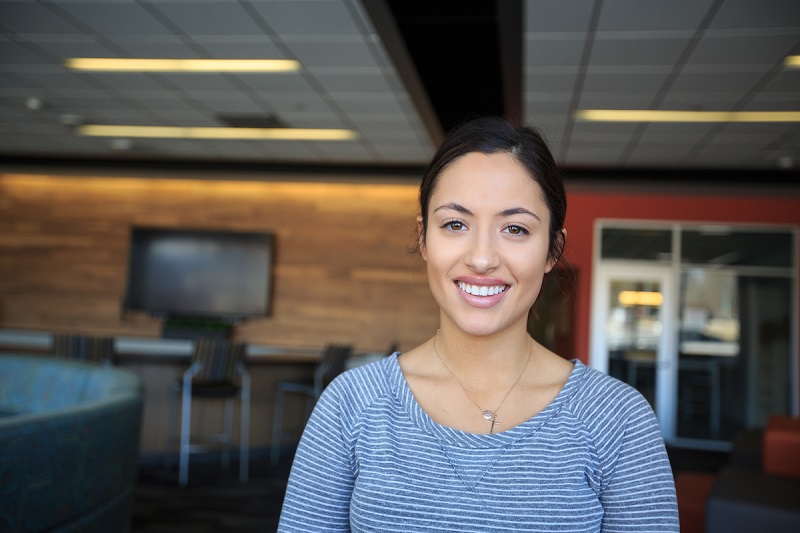 As an undergraduate student majoring in Criminal Justice, Lexxus Sears has always had an interest in getting involved with the Omaha Police Department. One summer, while volunteering with Police Athletics for Community Engagement (PACE), Sears was introduced to the Black Police Officers Association (BPOA). Soon after she was asked to work as a student intern to help the organization cultivate partnerships on campus and in the community.
In 2015, Sears helped BPOA get involved in a unique and mutually beneficial partnership with neighboring organizations. The collaboration started out as a simple field trip for 40 Girl Scouts from Sherman Elementary in northeast Omaha, and grew into an inspiring experience that all those involved have never forgotten.
The collaboration included the Girl Scouts Spirit of Nebraska, Nebraskans for Civic Reform (NCR), and Nebraska Watershed Network (NWN) and BPOA, and is known as the Girl Scouts Park Cleanup. NCR's afterschool Sherman Elementary students, also Girl Scouts, came together at Levi Carter Park where they received an onsite science lesson from NWN, and made s'mores with local police officers from BPOA. Sears saw firsthand how these partnerships can make a difference in the community. "It's a great example of being able to create a fun and positive environment between the community and the police.
It is this kind of effect that led Sears to become involved in the first place. "Once I figured out what their mission was and how important it is, and the impact that we do make - I just grew to love it." She has been working with BPOA for almost two years now. Her work with the BPOA has given her experience and insight she is able to share with her classmates and integrate into her classroom experience.
"It's nice to get a real-world perspective on things and how our community interacts with law enforcement." In light of the terrible police shootings, Sears observed that in Omaha the relationship with the police is generally positive and "it shows in our work and the other work of the police department. It's really helped me grow as a person to be able to interact with all sorts of people. I've been able to see how certain things affect people and how to bring a positive to others."
As a UNO student intern, Sears has been a critical part of BPOA's success as a building partner organization housed in the Barbara Weitz Community Engagement Center.