UNO Professor Honored with Top Research Award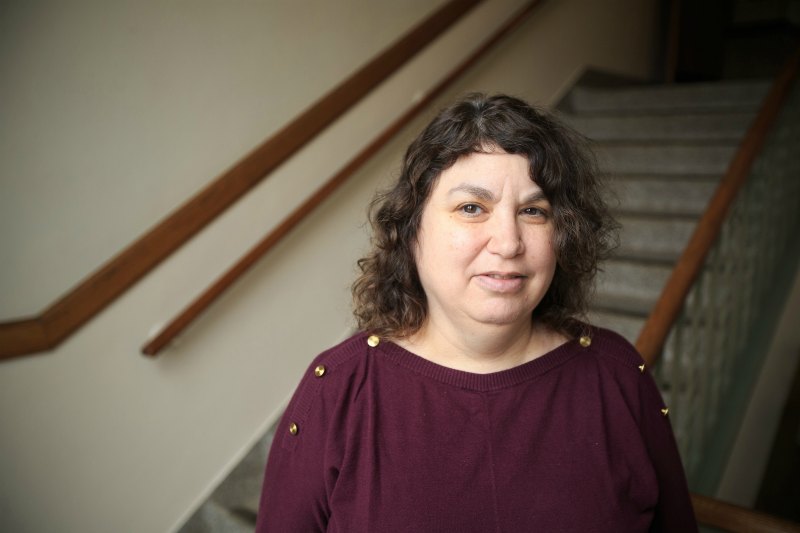 Roni Reiter-Palmon, Ph.D., Varner Professor, Department of Psychology, and Director of the Center for Collaboration Science
University of Nebraska President Hank Bounds recently announced the 2017 winners of the university's most prestigious awards for teaching, research, and engagement.
One of the winners was Roni Reiter-Palmon, Ph.D., Varner Professor, Department of Psychology, and director of the Center for Collaboration Science at UNO. Reiter-Palmon was honored with the Outstanding Research and Creative Activity Award, a research award that recognizes individual faculty members for outstanding research or creative activity of national or international significance.

"The University of Nebraska has an enormous impact on economic vitality and quality of life in our state and around the world. Our faculty, who are some of the best in the country, deserve much of the credit," Bounds said. "Nebraskans can be proud of the teaching, research, and engagement efforts led by their university. I know I am – and I'm reminded daily of how fortunate I am to work among such talented and dedicated colleagues."
Reiter-Palmon has been teaching and conducting research at the University of Nebraska Omaha for more than 23 years. She has been a part of more than 100 research publications in her career, and presented that research more than 200 times in national and international settings. The cumulative $7.3 million she has obtained in external grants and contracts speaks to her widely recognized expertise in multiple research areas. Reiter-Palmon is a problem solver, and her research reflects that. Her voice is at the forefront in the fields of collaboration and creativity. Her work in those areas spans many disciplines from business to psychology. Reiter-Palmon's work is making her colleagues and students better, more creative leaders and problem solvers. She studies the components of the creative and collaborative processes, giving a deeper understanding of both the theory and practice of team and individual creativity. Reiter-Palmon's research and teaching has tangible impact on the development of leaders in Nebraska and around the world.
Awards will be presented during a luncheon this spring. Winners – who are selected by a university-wide committee of faculty members and, in the case of the engagement award, community members – receive $10,000 each, a presidential medallion, and an engraved plaque.