Undergraduate Library Science Degree to be Offered Completely Online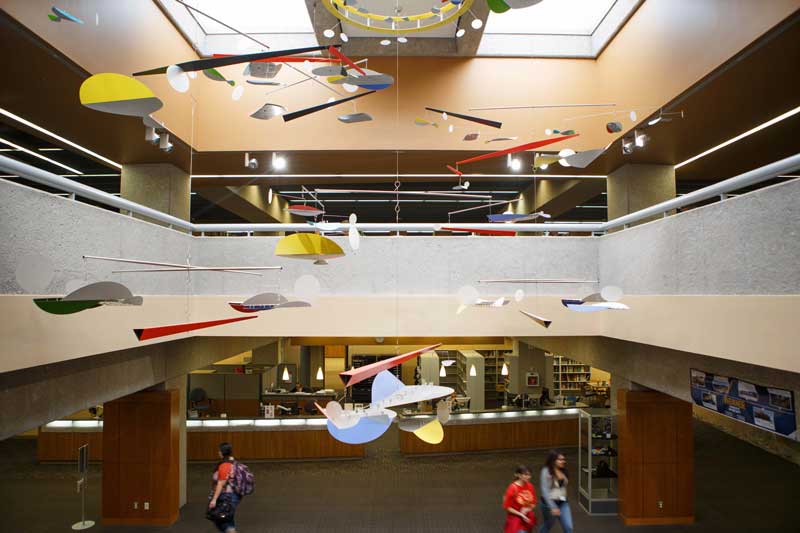 The University of Nebraska Omaha Library Science Program is pleased to announce the introduction of a fully online, undergraduate library science degree. This online delivery allows students to overcome geographic boundaries, scheduling challenges, and lifestyle limitations, while they receive a quality library science education.
Libraries across the world are reinventing themselves as collaborative spaces, hubs for creativity, and centers for innovation. This restructuring has led to a demand for new comers to the field. As the profession shifts and changes, libraries are increasingly hiring technicians and assistants to provide important library services. There is a particularly high demand for credentialed librarians in rural areas, where libraries seek directors and staff that can implement twenty-first century trends and practices.
UNO library science programs cover a diverse array of topics important to twenty-first century library and information agencies. This program provides a balanced approach to key concepts in public services, technical services, and leadership. Students will use a variety of technologies and tools that support the learning environment and enhance student-faculty relationships. Additionally, students meet and learn alongside library professionals in both their geographic area and around the world. Faculty work directly with candidates to ensure each person develops their unique talents and is prepared for the next step in a successful career.
For additional details, please visit the information page.
Interested? Questions? Contact Erica Rose at ecrose@unomaha.edu or 402.554.3485.
Contact Us
If you have a story idea, news tip, or other question, please email the UNO News team at unonews@unomaha.edu.