Community Engagement Spotlight | Harnoor Singh
contact: UNO Campus Commitment to Community Engagement - UNO Campus Commitment to Community Engagement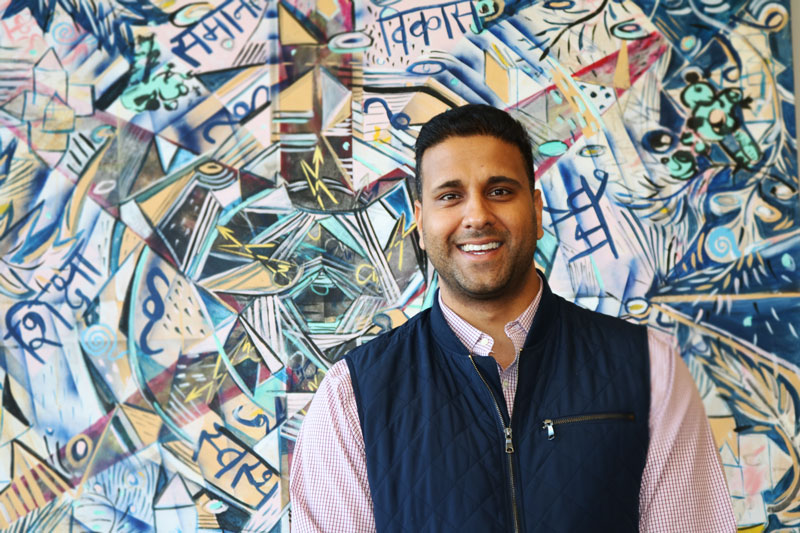 The Student Collaborative (The Collaborative) is a student-led program based out of the Office of Civic and Social Responsibility (OCSR). The program organizes and coordinates university-wide community service and volunteer opportunities.
The student-employees work as service supervisors or program managers for nonprofit organizations that represent any of these six areas of focus: Educational Support, Economic Sufficiency, Environmental Stewardship, Health and Wellness, International Service, and Social Justice.
Salaries are paid through The Collaborative and student-employees spend about two-thirds of their time onsite at the nonprofit and the other third at the office in the Barbara Weitz Community Engagement Center (Weitz CEC), says Singh. The ultimate goal for students is to help further the mission of the nonprofit by contributing to a particular service project for the course of one year. "Working together to further the mission of the nonprofit means they'll share and collaborate with other students on how they achieved that goal. This is helpful because our students come from various backgrounds, not just culturally, but their academic trajectories are really vast."
The Collaborative student employees and recruited student volunteers served 141 local non-profits, recruited 5,049 student and community volunteers, and completed 17,122 service hours from 2015-2016.
There's a true ripple effect that happens at The Collaborative, and it benefits both students and the organizations they serve.
- Harnoor Singh
Singh says that "being a signature outreach program housed in the Weitz CEC is critical to the mission of The Collaborative. "We have several Weitz CEC building partner organizations as our nonprofit partners, but the open workspace–the ability to walk over to someone's desk and just pick their brain on a particular issue, whether they're a partner or not–has really allowed our students to gain confidence."
Singh believes that because students have a shared place for fellow students and nonprofits to collaborate only enhances the ripple effect.
---
Campus Commitment to Engagement
Community engagement and service are fundamental components of UNO's identity. This commitment to engagement is reflected in UNO's academics, student body, partnerships, and institutional framework. As an engaged campus, UNO values mutually-beneficial partnerships where information and expertise is shared and applied for the common good.
Share Your Story
Did you organize or participate in a community-oriented project or service? UNO wants to hear from you! UNO is committed to community engagement in its broadest form, and wants to feature your community service story.
Submit your story on MavSYNC or via e-mail.
Read other engagement spotlight stories
Contact Us
If you have a story idea, news tip, or other question, please email the UNO News team at unonews@unomaha.edu.