President Hank Bounds, NU Stakeholders Testify at Legislative Budget Hearing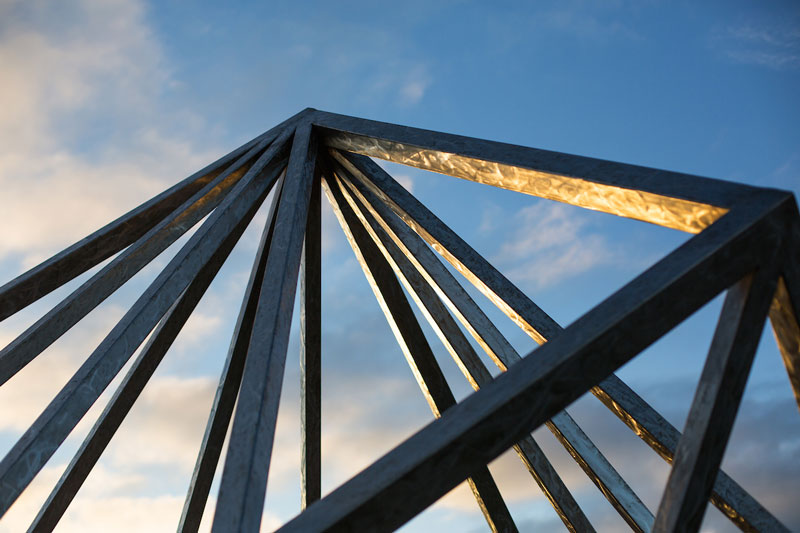 University of Nebraska President Hank Bounds and Board of Regents Chairman Bob Whitehouse were joined today by key NU stakeholders in asking the Legislature's Appropriations Committee for support in growing Nebraska's economy and providing affordable education for students and families.

The student and senior leadership of the university, representatives of Nebraska agriculture, business leaders and community members all voiced support for the vital role that Nebraska's only public university has played in driving economic and workforce development, quality of life, and opportunities for young people since its founding nearly 150 years ago.

In testifying before the Appropriations Committee at the university's 2017-19 budget hearing, Bounds thanked policymakers for their long history of supporting affordable excellence at NU.

"Because of our partnership, the University of Nebraska represents the most important economic development engine in the state," Bounds said, highlighting NU's $3.9 billion annual economic impact, a 6-to-1 return on Nebraskans' investment, and the 10,000-plus graduates the campuses supply each year for the workforce.

"Let me reiterate our pledge to be a partner in managing the current fiscal challenges," Bounds told committee members. "The University of Nebraska can also be your closest partner in growing Nebraska out of this downturn. When you invest in the university, you get a return unlike that of any other entity. You get solutions for the most pressing needs facing our state."
At a time when our economy needs more college-educated workers, not less, we need to be investing in our university.
- Bart Ruth
Under the Appropriations Committee's preliminary budget recommendations, the university's state funding would be reduced by $7 million each year of the biennium, to $576 million. That plan, like the one from Gov. Pete Ricketts, would result in a budget gap well north of $50 million for NU by summer 2019, given increases in university costs like health insurance and salaries.

A budget gap of that scale would force the university to consider double-digit tuition increases for students and families over the biennium and deep cuts that could impact the university's academic enterprise, service to the state and long-term momentum and competitiveness.

The university is asking the committee to hold its state funding flat for the next two years at its 2016-17 appropriation of $583 million, and follow through on intent language in the 2015-17 biennial budget bill to provide $3 million for operations at the UNMC iExcel initiative.

Flat funding plus the iExcel support represents $10 million more annually for the university than what the Appropriations Committee initially recommended.

At that level, the university could keep tuition increases to the single digits and do the least amount of damage possible with budget cuts being identified in a university-wide process announced by Bounds last month. The university would still face a budget gap of $46 million, necessitating cuts that will impact people, services and programs.

Whitehouse said: "That $10 million would make a dramatic difference in terms of tuition costs for students and families and our ability to grow Nebraska's economy. While we would still have to make painful decisions, flat funding would allow us to preserve our fundamental priorities of affordability and academic excellence so we maintain our upward trajectory."

UNK Student Body President Rachel Flaugh, testifying on behalf of the four NU student regents, asked senators to send a clear message that the state supports its university and young people.
"Any increase in tuition has a very real impact on accessibility," Flaugh said, noting that many of NU's 53,000 students work to pay their bills and depend on financial aid to defray some of their college costs. "While students and families can reasonably plan for moderate tuition increases, we fear that large increases could drive students away – the same students who could go on to become the doctors, nurses, teachers, engineers and farmers of the future."
Bart Ruth, president of the Ag Builders of Nebraska, also testified, noting NU's long record of helping drive agricultural innovation in Nebraska and beyond.

"I know firsthand how important it is to recruit and retain talent in Nebraska, and the challenges that even corn and soybean producers have in identifying qualified employees," Ruth said. "At a time when our economy needs more college-educated workers, not less, we need to be investing in our university."

Each of the four NU chancellors authored a letter of support. The Omaha and Lincoln chambers of commerce submitted letters in support of the university, as did other university students, agricultural leaders and Nebraskans from across the state.
---
More
University of Nebraska President Hank Bounds' full written testimony to the Appropriations Committee is available online.
UNO Chancellor John Christensen wrote a letter to Chairman Stinner and the Appropriations Committee. Read the letter.
Contact Us
If you have a story idea, news tip, or other question, please email the UNO News team at unonews@unomaha.edu.