Nineteen Mavericks Honored by NCHC for 2016-17 Academic Accomplishments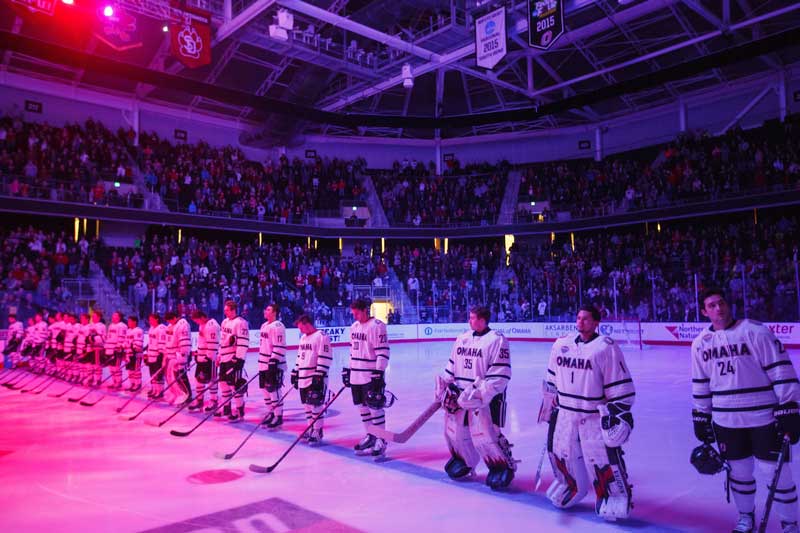 The National Collegiate Hockey Conference (NCHC) recently released the Academic All-Conference Team for the 2016-17 season. Of the 123 honorees, 39 student-athletes also received NCHC Scholar-Athlete Team recognition for their academic achievements.

The University of Nebraska at Omaha (UNO) led the Academic All-Conference Team list with the highest number of student-athletes, 19 of the 123. Additionally, 11 of the 39 named on the NCHC Scholar-Athlete Team are Mavericks.
UNO Student-Athletes on the 2016-17 NCHC Academic All-Conference Team
Riley Alferd
Alex Blankenburg
Ian Brady
Lukas Buchta
Grant Gallo
Ryan Galt
Jordan Klehr
Joel Messner
Mason Morelli
Luke Nogard
Fredrik Olofsson
Austin Ortega
Justin Parizek
David Pope
Jake Randolph
Jalen Schulz
Luc Snuggerud
Steven Spinner
Tyler Vesel
*NCHC Scholar-Athlete Team recipients in bold
Congratulations!
For more information, please visit omavs.com.