Be Crafty, Not Crazy, With Holiday Travel
Faculty advice for finding good deals on flights, hotel rooms, and more.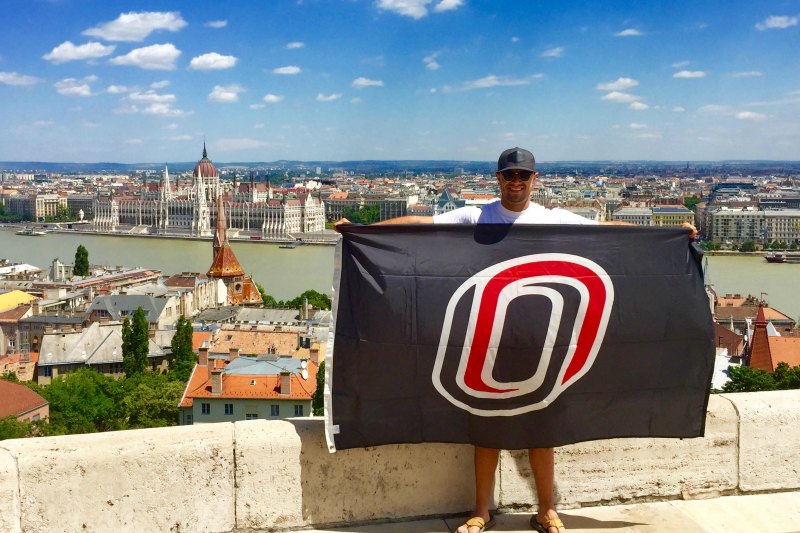 From the Fall 2016 UNO Magazine -  Explore other articles
---
Few films better illustrate the sometimes zaniness of holiday travel better than "Planes, Trains and Automobiles."
Problem after problem arises as Neal Page tries to get home for Thanksgiving, problems exacerbated by a stranger he meets, Del Griffith. At one point, Page calls his wife to say he's sharing a motel room with Griffith.
"Are you crazy?" she asks. "Not yet," Page replies. "But I'm getting there."
Anyone who has traveled during the holiday season can empathize. Holiday travel elevates stress levels, not to mention expenses, especially when going by plane. But two UNO professors say travelers can save — if they're willing to do some homework and be flexible.
Scott Tarry, director of UNO's Aviation Institute, says one strategy is simple: look for days when other people aren't flying.
"Leave a little earlier than the holiday period or fly on the holiday itself," Tarry says. "You can actually fly on Christmas Day and oftentimes get decent fares."
Flight times also matter.
"Leave at the crazy hour in the morning or the late flight," Tarry says. "You have to be willing to trade off between the money you're going to save and the inconvenience."
Phani Tej Adidam, director of the Center for International Business Initiatives in UNO's College of Business Administration, says researching price options also pays dividends.
"Track the prices four times a day, 10 days continuously. That's the way to find the best price. There's no shortcut."
Adidam, a longtime traveler, says he's been doing that for years and always buys his tickets on the 11th day. Websites like Kayak.com, Orbitz.com and Hotels.com make it easy to see what options are available.
Tarry agrees there's no perfect day or time of day to book a ticket. Airlines use algorithms that constantly change prices based on traveler activity.
"They track this in real time," Tarry says. "What are people willing to spend to fly at certain times to certain destinations? The consumer has a lot more information than he or she used to have, but the airlines also have a lot more information."
When it comes to lodging, Adidam says travelers should find deals on third-party sites, then book the room directly with the hotel.
"They might give you another 10 percent discount on their rates," Adidam says.
"Because those guys definitely pay a commission to these websites when their rooms get booked, they might be willing to pass it on to you."
Once flight and hotels are booked, Tarry says travelers should give themselves plenty of time at the airport, keeping in mind that airports aren't built to handle the peak demand holidays bring. Employees are
doing the best they can.
"I always say, if you're going to travel during the holidays, you just need to be patient."
Contact Us
If you have a story idea, news tip, or other question, please email the UNO News team at unonews@unomaha.edu.