Building an Engagement Center Through Love of Place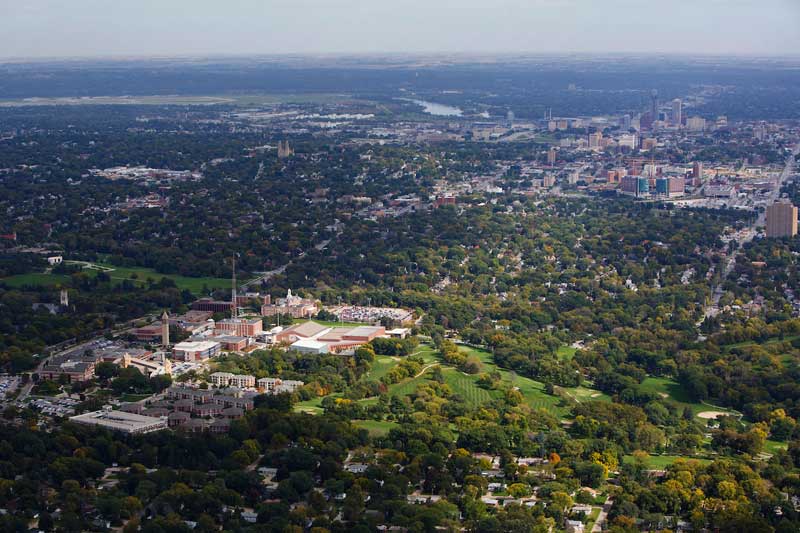 In 2015, the University of Nebraska at Omaha (UNO) hosted the annual conference of Coalition of Urban and Metropolitan Universities (CUMU), an organization devoted to serving and connecting the world's urban and metropolitan universities and their partners.
UNO is a respected member of the coalition, demonstrating a commitment to civic engagement with the establishment and functions of the Barbara Weitz Community Engagement Center.
In the most recent issue of Metropolitan Universities Journal, a publication that explores a wide array of perspectives on important issues facing CUMU member institutions and communities, an article written by UNO leaders was published.
The article Building an Engagement Center Through Love of Place: The Story of the Barbara Weitz Community Engagement Center was authored by Sara Woods, Executive Associate to the Senior Vice Chancellor for Community Engagement, B. J. Reed, Senior Vice Chancellor for Student and Academic Affairs, and Deborah Smith-Howell, Associate Vice Chancellor of Academic Affairs and Dean of Graduate Studies.
The UNO leaders employ their article as a testament of how UNO engages its community through the use of shared spaces. The research and exemplary work demonstrate the importance of having an engaged dialogue with community members to enhance learning initiatives.
About the Barbara Weitz Community Engagement Center
The University of Nebraska Omaha's (UNO) commitment to community engagement has a building fully dedicated to collaboration.
The Barbara Weitz Community Engagement Center (Weitz CEC) is a nationally unique space that serves to strengthen UNO's existing outreach efforts and foster future opportunities for partnerships among UNO students, faculty, staff and nonprofit or governmental organizations.
For 105 years, UNO has been dedicated to engagement and education within the Omaha metropolitan community. This special center adds a new venue from which this tradition can continue.
Contact Us
If you have a story idea, news tip, or other question, please email the UNO News team at unonews@unomaha.edu.