Apply for the UNO Intelligence Community Scholars Program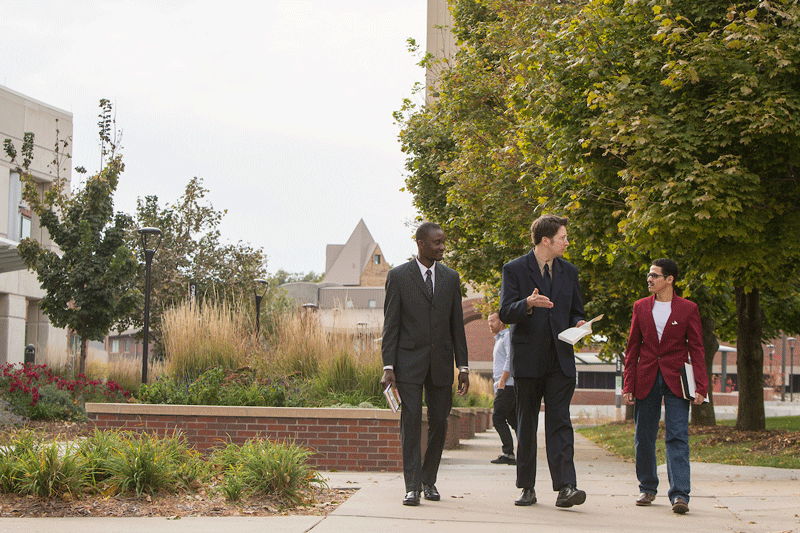 The UNO Intelligence Community Scholars Program is now accepting applications for the 2016-17 academic year.
The UNO Intelligence Community Center of Academic Excellence (ICCAE) Scholars Program prepares students for careers in intelligence and national security. It helps develops the skills relevant to intelligence community careers, while also allowing students to pursue the major of their choice. The program is designed to increase the pool of eligible applicants for positions within the intelligence and national security communities with an emphasis on students with diverse cultural backgrounds, language proficiency, geographical expertise, and related competencies.
The UNO IC program is a member of the USSTRACOM Deterrence and Assurance Academic Alliance and our scholars will conduct research focused on the themes of national security, deterrence and assurance, WMDs, cyber and space security, and violent extremist organizations in order to meet the Nation's need for future generations of leaders to address these challenges. The program offers scholar associates unique opportunities for intelligence and national security related research, workshops, seminars, and colloquia. It also offers direct interaction with scholars, experts, and members of the intelligence community.
The deadline for applications is Thursday, September 15, 2016.
Eligibility for the IC Scholar Program
In order to be eligible to participate as an IC scholar, students must be:
Enrolled full-time - open to all majors
Interested in pursuing a career in the US Intelligence Community
Have a minimum 3.25 GPA
Be a U.S. Citizen
Application Materials
Students should submit a letter of application (that indicates interest in pursuing a career in intelligence and the USSSTRATCOM research, relevance of experience to the Intelligence Community scholars program and academic achievement) and resume in order to be considered. All documents must be submitted to Dr. Lana Obradovic, Department of Political Science, ASH 275G by September 15, 2016.
Upon acceptance IC Scholars are expected to:
Maintain full-time student status and a cumulative GPA of 3.25
Participate in at least one research project
Maintain frequent and regular contact with IC faculty mentors
Attend all scheduled activities (workshops, seminars and meetings) including evening sessions and individual and group meetings
Meet all deadlines for submission of required documents
Seek to obtain internship or employment experience with a U.S. government agency, contractor or participate in ROTC
Seek to develop proficiency in a foreign language or study abroad
Develop a portfolio of credentials and research to be used for interviews and job search processes
Contact Us
If you have a story idea, news tip, or other question, please email the UNO News team at unonews@unomaha.edu.