UNO: Omaha's Choice
Omaha World-Herald readers name UNO their choice for best college or university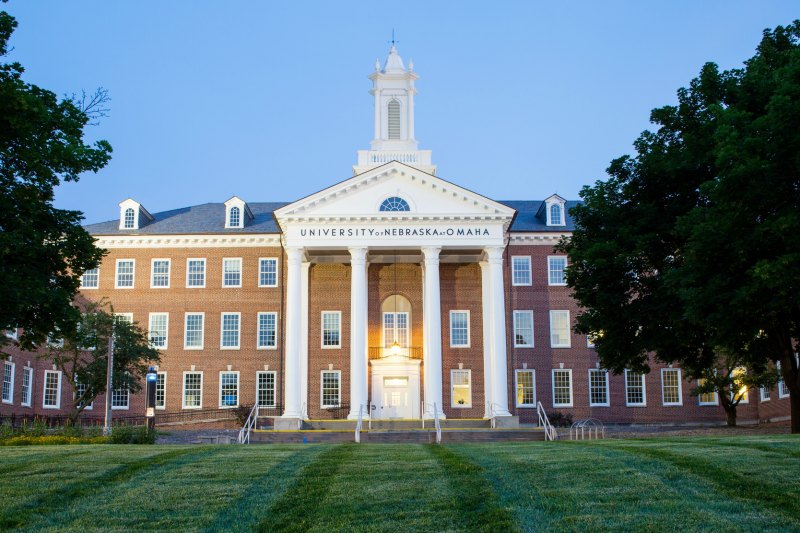 On June 5, 2016, the Omaha World-Herald released the results of their inaugural "Omaha's Choice" awards, which allowed readers of the state's most widely-circulated newspaper to choose their favorites in categories ranging from retail stores to concert venues to the best places to get an education.

Competing against a number of universities and colleges from across the metro area, the University of Nebraska at Omaha (UNO) was chosen as the best place to earn a college education.
We are committed to the city of Omaha, not just as Nebraska's premier metropolitan university, but as a collaborative partner. For more than a century, UNO has provided affordable education to students of all backgrounds, graduting more than 116,000 students - many of which still live in the Omaha area.
Read more about the UNO Advantage.



Adult Education
In addition to being named readers' top choice for higher education, UNO was also recognized as a finalist for adult education and non-traditional students. UNO is nationally recognized for its online Bachelor of General Studies degree, which has continually been ranked by U.S. News and World Report as one of the top online degrees in the country.
Visit the UNO Admissions website for more information about UNO's many degree options.
Thompson Alumni Center
Located on the west end of UNO's Dodge Campus, the Thompson Alumni Center serves thousands each year at hundreds of events. It's no surprise that Omaha World-Herald readers chose the Thompson Center as the area's best wedding reception venue.

Throughout its life, the Thompson Center has hosted more than 1,000 couples to celebrate the best day of their lives. Just recently, the building underwent major rennovations and is ready for the next generation of couples to celebrate their next stage in life.

Earlier this year the Thompson Center was named Best Banquet Facility in B2B Omaha magazine's Best of B2B Winners List for 2016. That followed the facility's selection in October as Best Reception Venue in Omaha Magazine's Best of Omaha 2016 contest (also its second consecutive such honor).