Regent to be Inducted into NIAAA Hall of Fame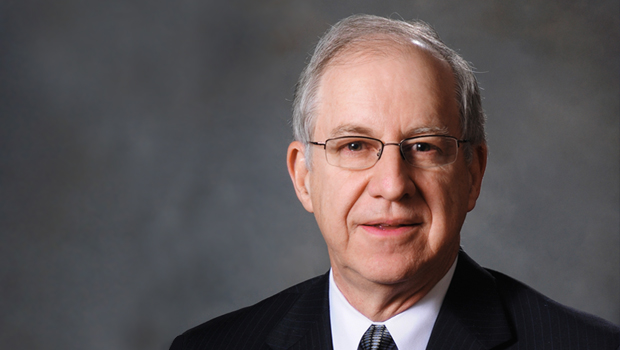 OMAHA – This December, University of Nebraska regent Bob Whitehouse will be inducted into the seventh Hall of Fame class of the National Interscholastic Athletic Administrators Association (NIAAA).
Whitehouse is a University of Nebraska at Omaha (UNO) alumnus, and was honored with the UNO Alumni Association's Citation for Alumnus Achievement in 2007. He received a master's degree in secondary school administration from UNO in 1971, and completed studies in 1976 as an educational specialist in secondary school administration.
Whitehouse will be inducted into the NIAAA Hall of Fame on Dec. 15, at the 46th annual National Athletic Directors Conference, which is being held in Orlando, Florida.
While his time as a high school athletic administrator was limited to 12 years, Whitehouse had a tremendous impact on the profession at the state level in Nebraska and nationally with the NIAAA.
Whitehouse was one of the early leaders in high school athletic administration in Nebraska while serving as assistant principal/director of athletics at Omaha South High School from 1971 to 1983. During that time, Whitehouse was president of the Nebraska State Coaches Association and the Nebraska Athletic Directors Association (now the Nebraska Interscholastic Athletic Administrators Association).
Thanks to his leadership at the state level, Whitehouse was selected by Tom Frederick, NFHS associate director in charge of athletic directors programs, to be one of the eight members of the original NIAAA Constitution Committee. Whitehouse attended the historic meeting in February 1977 in Elgin, Illinois, and became one of the founding fathers of the NIAAA.
Whitehouse attended the National Athletic Directors Conferences annually from 1973 to 1982 and in 1990 received the NIAAA Special Commendation for Distinguished Service to Interscholastic Athletics. He also was honored at the state level in 1982 when he was selected Nebraska Athletic Director of the Year.
During his time in athletic administration and continuing today, Whitehouse assisted the Nebraska School Activities Association as assistant director of the Nebraska State Track and Field Championships.
In 1983, Whitehouse moved into school administration as principal of Bryan Junior High School in Omaha for four years and then concluded his active career in education as principal of Bryan Senior High School in Omaha from 1987 to 2000. For the past 15 years, Whitehouse has continued to serve in education in short-term or interim capacities, including adjunct professor at UNO; educational consultant for Omaha Public Schools (OPS); interim principal for the OPS Career Center; coordinator of the Nebraska Educational Leadership Institute; co-coordinator of Middle School Learning Center Initiative for OPS; and co-coordinator of Collective for Youth.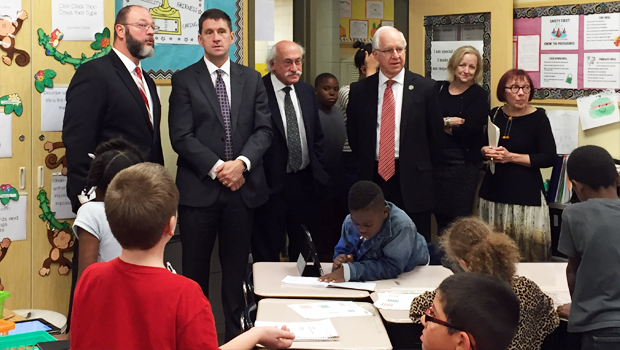 Whitehouse has been involved with the National Association of Secondary School Principals (NASSP) and was president of the Omaha School Administrators Association. He currently serves on the Nebraska High School Sports Hall of Fame Board of Directors.
Other honorees include:
Ron Balazs - Sarasota, Florida
Maurice "Bud" Campbell - Bountiful, Utah
Frank Kovaleski - Anderson, Indiana
David Morgan - Mineral, Virginia
David Nelson - Poquoson, Virginia
Joni Pabst - Tucson, Arizona
Ronald Park - Omaha, Nebraska
Sam Rasmussen - Valparaiso, Indiana
Carol Satterwhite - Columbia, Maryland
James Simmons - Lafayette, Louisiana
Joe Tonelli - Cheshire, Connecticut
Contact Us
If you have a story idea, news tip, or other question, please email the UNO News team at unonews@unomaha.edu.