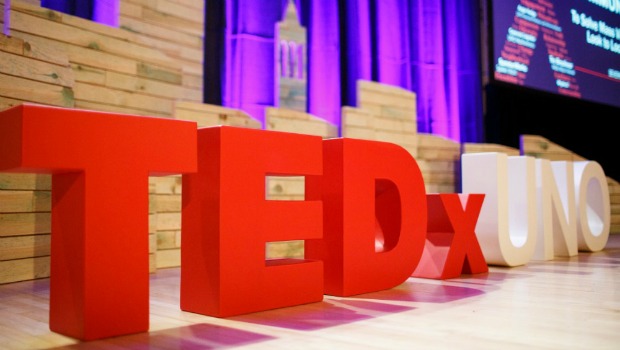 Over the past year, UNO has continued making history. Whether it be in the classroom, on the field, right here in Omaha, or across the world - the students, faculty, and staff of UNO have set the bar for what it means to be a successful and engaged metropolitan university. 

This article, which is one of 15 that will be published through the month of December to highlight the "Best of 2015" at UNO, highlights the performances of ten creative minds who came to the UNO campus in February as part of the inagural TEDxUNO - the first of an annual series following the TED model. TED, which stands for Technology, Entertainment, Design, was launched in 1984 and has since made an impact across the world as one of the leaders in open discussion and dialogue.
TEDx events are independent and community-driven; there have been more than 10,000 TEDx events in 163 different countries. 

The next TEDxUNO will take place on February 13, 2016. 
---
Cameron Logsdon
UNO MavForensics
"Teen Dads: The Reality Show We Need"
In rare occasions, reality television goes beyond pure entertainment and into the realm of social change.
The MTV show "16 And Pregnant" has led to a decrease in teen pregnancy.
Imagine how things might change if there was a show featuring the fathers. 
---
Steve Rodie
UNO Center for Urban Sustainability
"What About our Great-Great-Great Grandchildren?"
In some form, nature is all around us, all the time.
But we don't always pay attention to the lessons we can learn from the natural world.
As it turns out, when we listen, nature can provide a pure blueprint for how to be a community. 



---
Athena Ramos
Community Health Advocate
"Speaking of Making a Difference"
We encounter about 100,000 words every day. Those words can often be poison to the public health of a community, but more importantly, they are often the antidote.
Imagine what life would be like if almost all 100,000 of those words were positive.



---
Angie Hodge
UNO Associate Professor and Ultra-Marathoner
"Calculating Community: The Running Equation"
It's safe to say that many people hate math and hate running.
With a little help from community, it turns out that anybody can learn math and even run 100 miles in 30 hours.



---
Kira Cobbs, Denise Fellows, Jasmine Johnson
SummerWorks Omaha Participants
"Struggling for a Purpose"
For young people, when problems happen in their families and neighborhoods, there aren't many places to turn.
The desire for community and purpose will always find a way even if it's in the form of a summer work program.
It is even more powerful when paired with the poetry of passionate teens.
---
Anthony Hughes
Queer Nebraska Youth Network
"Connecting the Disconnected"
For LGBTQ youth in a conservative, rural state, finding community is not only extremely difficult, but it can be a matter of life and death.
For these youths in Nebraska, Facebook has provided a way to build community throughout the state, connecting a disconnected population and saving lives in the process. 
---
Felicia Webster
Withlove, Felicia
"Standing for Something"
We desperately need community, but sometimes that community isn't always kind to us, especially if you're a woman.
One way to change your community is to stand up and assert individuality and your ideas.
Through hip hop, beatboxing, and poetry, those barriers can be broken down. 
---
Tre Brashear
Maha Music Festival
"What's Your Number?"
Starting a music festival seems like a lot of work.
Building a community seems like even more work.
But one Omaha lawyer has figured out the successful formula to do both simultaneously. 
Contact Us
If you have a story idea, news tip, or other question, please email the UNO News team at unonews@unomaha.edu.