Best of 2015: Maverick Entrepreneurs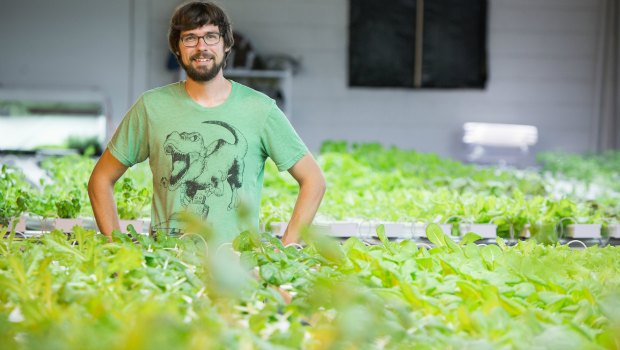 Over the past year, UNO has continued making history. Whether it be in the classroom, on the field, right here in Omaha, or across the world - the students, faculty, and staff of UNO have set the bar for what it means to be a successful and engaged metropolitan university. 

This story features just some of the success stories profiled throughout the year about the new and exciting business accomplishments of current students and recent alumni. It is just one 15 stories highlighting UNO's "Best of 2015" that will be published through the month of December. 
Did we miss any students or alumni who are making an impact in the business world? If so, please email us at unonews@unomaha.edu. 
---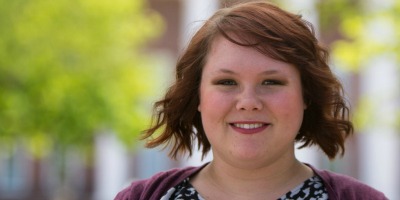 Hannah Olson is a UNO junior entrepreneurship and marketing major in the College of Business Administration. She has been a fashion designer and small business owner since her senior year of high school and uses her clothing company, Hannah Caroline Couture, as a platform to share her strong beliefs in the power of entrepreneurship and positive body image. 

A fixture for the past several years at Omaha Fashion Week, Hannah had the opportunity to travel to New York City this semester and participate in New York Fashion Week events. Hannah is also slated as a speaker for TEDxUNO in February.
---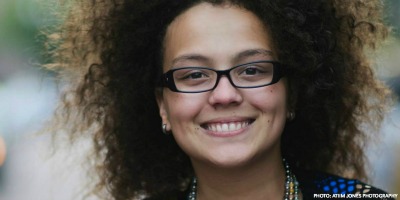 In late 2015, Writer's Workshop student Britny Cordera Doane became UNO's youngest-ever published author with a collection of poetry called "Wingmakers." 

The book includes dozens of poems and prose, along with illustrations, that connect stories surrounding legendary winged creatures, such as the phoenix and Pegasus, as well as more common birds of flight with long cultural histories and meanings, such as the raven, owl, and dove. 

Doane is also known by her moniker "The Old Market Poet" and, in the warmer months, can often be found in downtown Omaha with her 1930s Remington Rand typewriter writing about what she sees and taking requests for personal poetry writings from passersby. 


---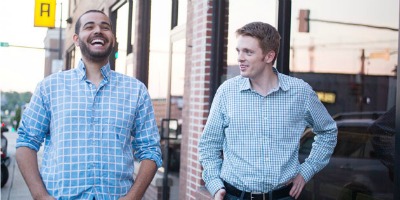 There is a growing startup scene on the Silicon Prairie. If you want to be a part of it, there is a pair of UNO graduates you will want to know. Eric Burns (2011) and Sabastian Hunt (2013) have already made their mark on the young entrepreneur scene in Omaha, but the journey has only just begun thanks to, The Year of the Startup, a residential incubator that provides housing for aspiring entrepreneurs as their ideas develop.

Before all of their post-graduate success, Burns and Hunt were students at UNO College of Business Administration. Hunt graduated with a degree in economics, while Burns majored in business finance, banking finance, and investment science/portfolio management.


---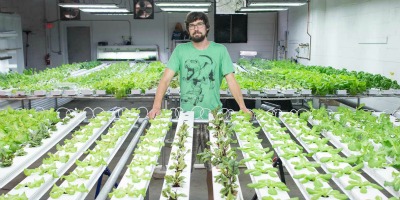 UNO student Ian Peterson is tackling hunger in the heartland one plant at a time. While his studies are preparing him for a career as a high school teacher, his spare time is spent as a creator and manager of Peterson Greens, a hydroponic vegetable producer in an old warehouse near 7th and Pacific streets.

Peterson Greens is able to grow fresh vegetables indoors, year-round. Its produce is already being served at some of Omaha's finest restaurants, such as The Grey Plume, The Boiler Room and Kitchen Table.


---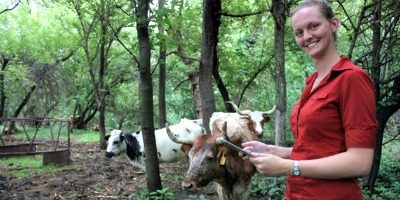 Since 2013, recent graduate Rachel Ostrander has been making waves by bringing a farming tradition into the 21st century. In 2015, she was recognized for her work on a cattle-ranching app called MooManager with the University of Nebraska's Kiewit Student Entreprenuerial Award, a $2,500 prize to continue her educational and entrepreneurial efforts. 
MooManager is unique in that it is usable with or without internet access, which is important for ranchers who rarely have service in their pastures. Any records updated in the pasture are synced to the cloud when connected to the internet. The product, which is available for purchase as an application, is built for any mobile platform, including iOS, Android, or Windows desktop.


---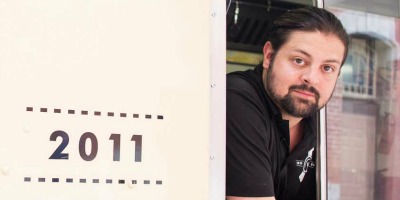 In 2015, two of Omaha's most popular eateries and four recent UNO alumni came together under the same roof with the popular food truck Localmotive joining popular ice cream shop Ted and Wallys.

For the past four years Localmotive, owned by David Burr (College of Business Administration, 2011) and Patrick Favara (College of Communication, Fine Arts, and Media, 2011), had been serving the late night crowd from the parking lot of Ted and Wally's, owned by Joe Pittack (College of Business Administration, 2009) and Jeanne Ohira (College of Communication, Fine Arts, and Media, 2004). 
Contact Us
If you have a story idea, news tip, or other question, please email the UNO News team at unonews@unomaha.edu.