It's a UNO/Snoopy Connection, Charlie Brown!

Friday, Nov. 6, marks the opening of "The Peanuts Movie," the first new movie featuring cartoon and comic strip favorites Snoopy and Charlie Brown in more than 30 years. 

But did you know that 50 years ago, "Peanuts" creator Charles Schulz crossed paths with UNO? It's true! 
On September 7, 1965, Schulz approved the university AFROTC's use of the iconic character Snoopy as official mascot of Earl S. Hoag Squadron, Arnold Air Society, Detachment 470.

Here is how the campus newspaper, "The Gateway," described the letter, which you can see below:

"Snoopy, the notorius cartoon character, has been officially adopted as the mascot of Arnold Air Society of the University of Omaha. OU Air Force ROTC cadets recently asked the World-Herald to help them reach Charles Shulz, creator of 'Peanuts,' to get permission to make Snoopy their mascot. Mr. Shulz replied he was flattered with the idea, so the society and memebrs of Angles Flight, the auxiliary, are making plans to use Snoopy at their functions." 

In honor of a great creative mind and the men and women who have served our country while earning their education at UNO, we celebrate the release of "The Peanuts Movie" and UNO's continuing commitment to its AFROTC program!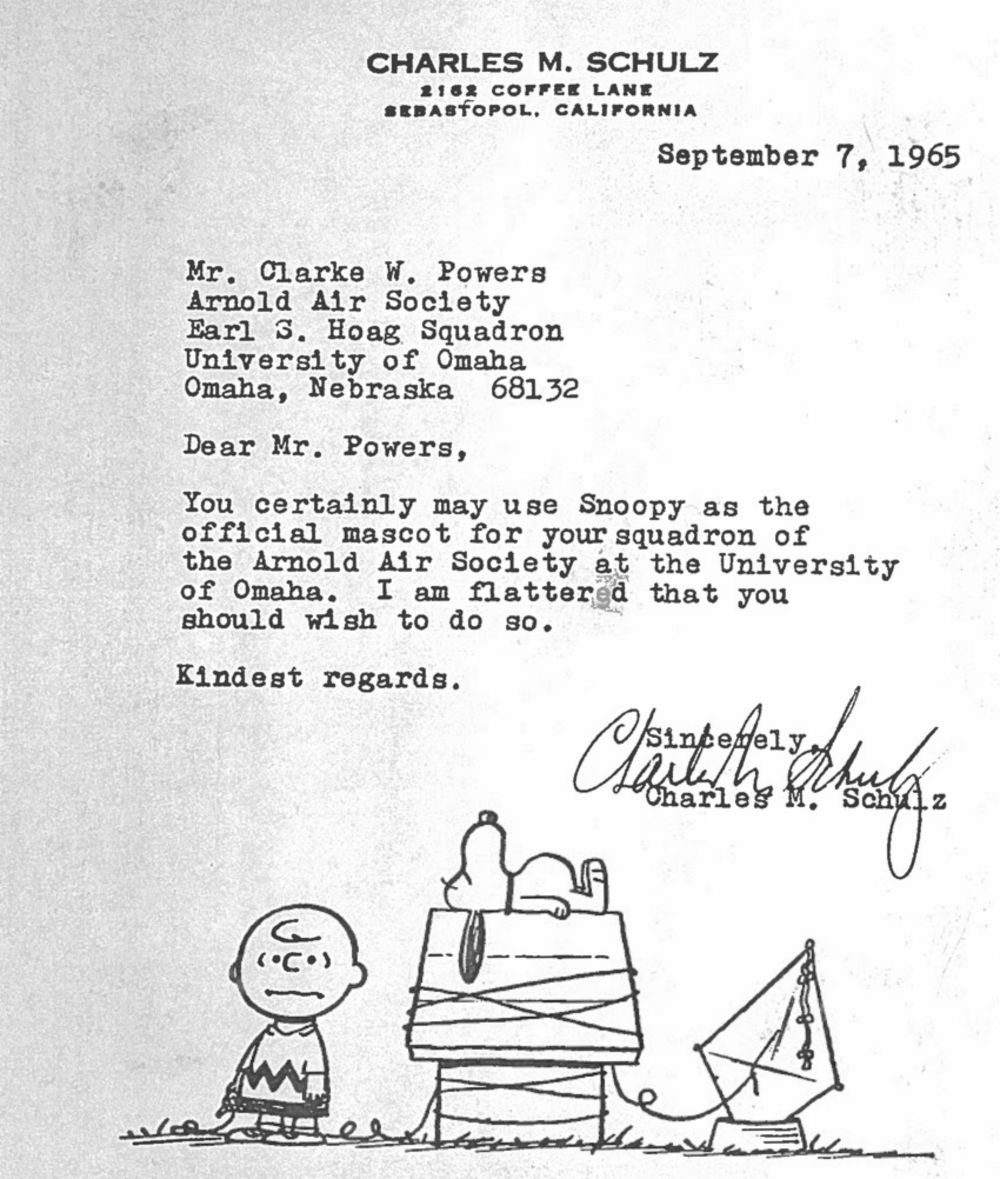 Contact Us
If you have a story idea, news tip, or other question, please email the UNO News team at unonews@unomaha.edu.