UNO Students Earn Graduate Fellowships

Two University of Nebraska at Omaha (UNO) students, doctoral student Mackenize Harms and masters student Heather Hannaford, have been named the receipients of Presidential Graduate Fellowships.

The announcement was made today by University of Nebraska President Hank Bounds, who named Harms and Hannaford - along with four other receipients from UNO's sister institutions - as members of a select group of NU graduate students honored each year on the basis of high scholastic performance and personal accomplishment. Fellows receive a stipend provided through the University of Nebraska Foundation that allows them to pursue their studies full-time.
The honored students are pursuing advanced degrees in sociology, human sciences, philosophy, pharmacology and neuroscience, English and psychology.
 
"The students who receive Presidential Graduate Fellowships represent the highest level of success at the graduate level. We are incredibly proud of the work they do, and we are fortunate to have a level of private support that allows them to fully devote themselves to their studies and research," Bounds said. "These students are already making important contributions to their fields that are benefiting the university and people in the state and beyond. I'm eager to see what they accomplish in the future."
Mackenzie Harms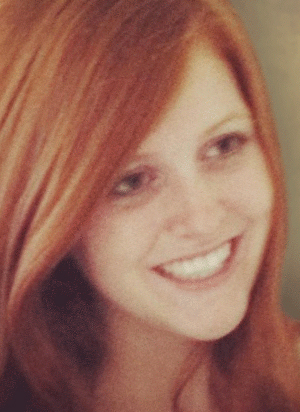 Harms, who comes to UNO from Chicago, is currently a student in UNO's Industrial/Organizational Psychology doctoral program.
Harms has an extensive background researching and analyzing for agencies such as USSTRATCOM and the Department of Homeland Security, and managing research laboratories.
This year she was awarded a security clearance by the U.S. government to conduct intelligence research at USSTRATCOM. She was a featured presenter at the Strategic Multilayer Assessment group at John Hopkins University in Washington, D.C., presenting ISIS: A Strategic Analysis of Their Intangible Nature.
Harms has conducted research in determining what leads to terroristic violence and written grants to secure funding for relevant research, projects on which she was often the lead graduate research assistant. Throughout her fellowship, Harms will study cognitive processes used in creative problem-solving. Her work will track how people seek out and select information to solve problems.
Additionally, Harms will work on a team investigating group dynamics, finish a study on leadership within terrorist organizations, and begin a new study evaluating the reliability of information sources. Harms hopes to one day work in academia or continue her data analytical research work.
Heather Hannaford

Hannaford, who is an Omaha native, is currently earning her Master of Arts in English.

Hannaford has conducted research, supported by the Graduate Research and Creative Activity grant, on works from the Minerva Press held at both the Chawton House Library and the British Library. She studied the role of female characters and female curiosity in 18th- and 19th-century literature.
In 2013, while interning for the Danish American Archive, Hannaford archived documents from the Elna Smith Melvin collection, which included letters from Aldous Huxley and Eleanor Roosevelt and works on Native American Tribes in the 1920s.
She is the recipient of the Outstanding English Major Award (spring 2012 and 2013) and numerous scholarships.
Hannaford will spend her fellowship preparing papers for publication, including research on Irish and English literature and 18th-century female engagement with empiricism. While finishing her degree, she will work on Ph.D. applications, intending to concentrate on romanticism and gothic literature, with the long-term goal of becoming a professor of British literature.


For more information on UNO's options for graduate degree options, please visit the UNO Graduate Studies website at www.unomaha.edu/graduate-studies.
About the University of Nebraska at Omaha

Located in one of America's best cities to live, work and learn, the University of Nebraska at Omaha (UNO) is Nebraska's premier metropolitan university. With more than 15,000 students enrolled in 200-plus programs of study, UNO is recognized nationally for its online education, graduate education, military friendliness and community engagement efforts. Founded in 1908, UNO has served learners of all backgrounds for more than 100 years and is dedicated to another century of excellence both in the classroom and in the community.
Become a fan of UNO on Facebook: www.facebook.com/unomaha and follow UNO's Twitter updates at http://twitter.com/unomaha.
Contact Us
If you have a story idea, news tip, or other question, please email the UNO News team at unonews@unomaha.edu.