Throwback Thursday: Registration 1965

We'll share a vintage University of Nebraska Omaha (UNO) photo each Thursday on our homepage as part of the popular "Throwback Thursday."
Check back each week for a photo celebrating UNO's history, and to learn more about what's happening on campus and in our community, and future plans for the university.
---
Related Links
---
Applying to UNO or registering for classes hasn't always been as streamlined as it is now.
Check out the photos below for the registration lines from the 1950s through the 1980s.
The end to long lines first began with Dan Kenny in UNO Information Services.  UNO started using the BRUNO telephone system in the early 90s for registration, in the mid-90s UNO became one of the first universities in the country to do web registration with e-BRUNO.
Today, you can register for classes on MavLINK.
Registering for Classes at UNO in the 1950s and 1960s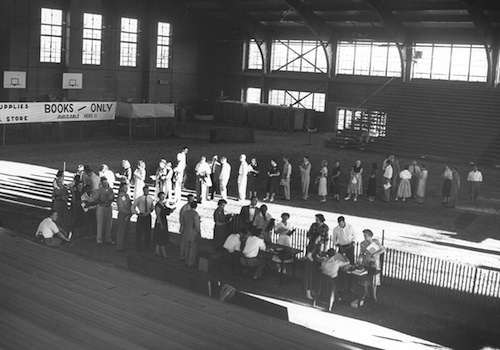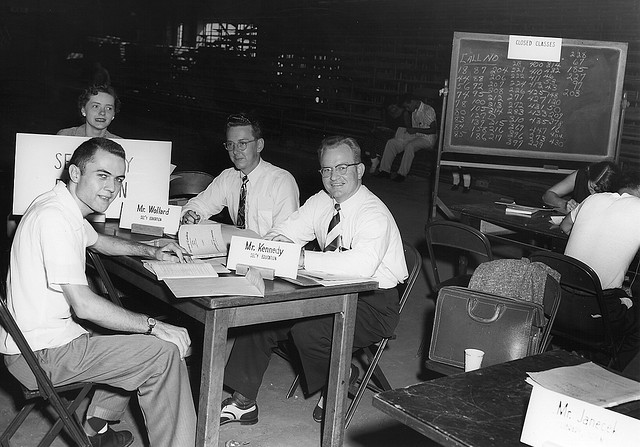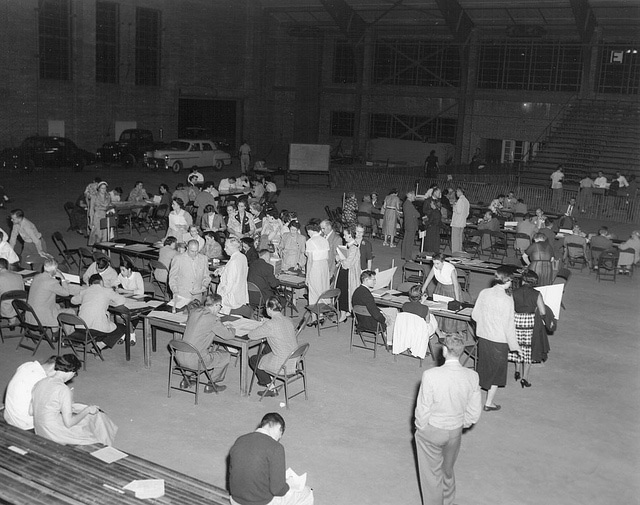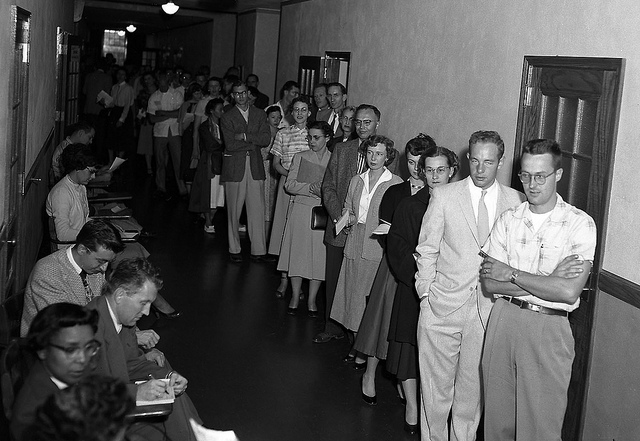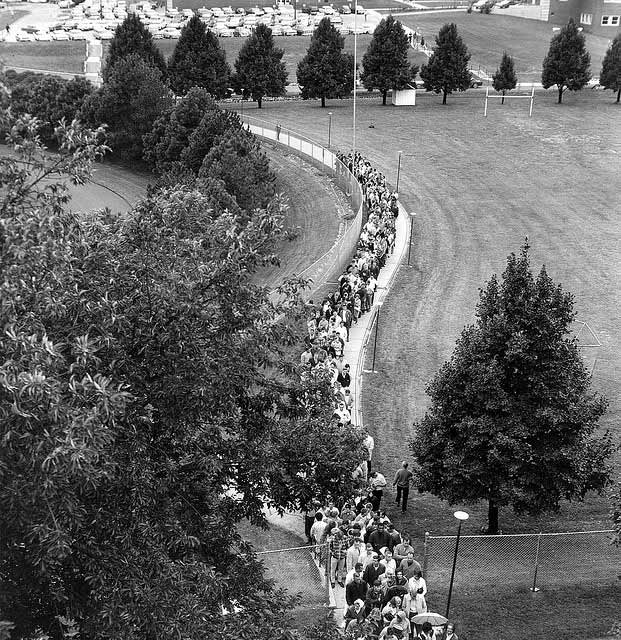 Registering for Classes at UNO in the 1970s and 1980s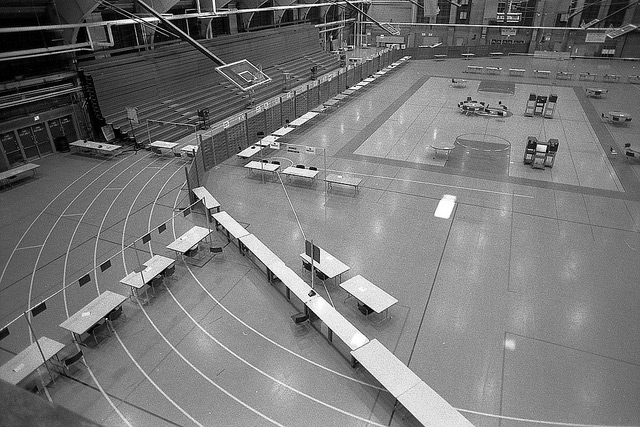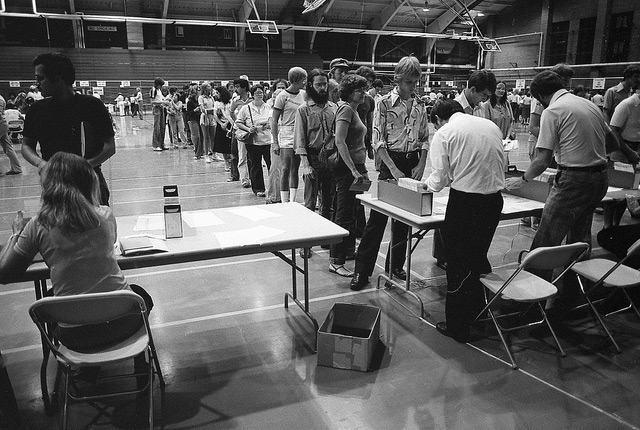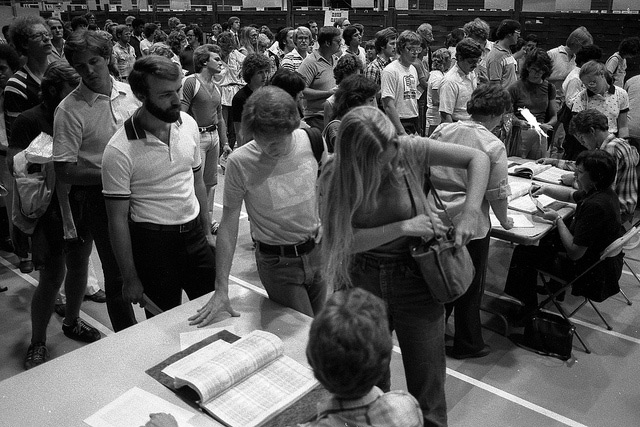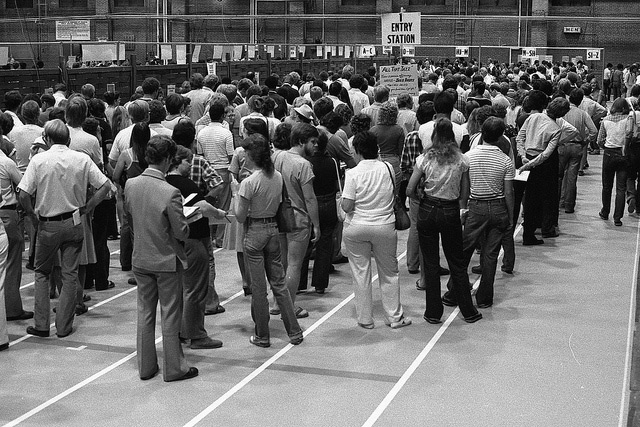 Contact Us
If you have a story idea, news tip, or other question, please email the UNO News team at unonews@unomaha.edu.