Explore the KANEKO-UNO Library

Located in the Old Market, the KANEKO-UNO Library is focused on the stimulation and growth of creativity.
The unique partnership between KANEKO and the University of Nebraska Omaha (UNO) has resulted in a space unlike any other; the KANEKO-UNO Creativity Library is a space that provides resources, stimuli, opportunities, and intellectual possibilities for the future.
Come see for yourself the wonder of a creativity library.
About the KANEKO-UNO Library
The library's collection features journals and books in fields that thrive on creative input- science, engineering, advertising, business, design, architecture, the humanities, and the arts. Also odd, nifty, weird, and creative  works not available in your average library. Wall-mounted plasma television screens can become a video conferencing dream, a computer center capable of beautiful presentations, or a place to view fascinating DVDs.
The whole space is designed to facilitate learning and creativity, with comfortable chairs, couches, and tables.
Free Wi-Fi connects you to the UNO network, where you can access UNO's vast collection of scholarly journals and databases while teleconferencing technology lets you connect with others.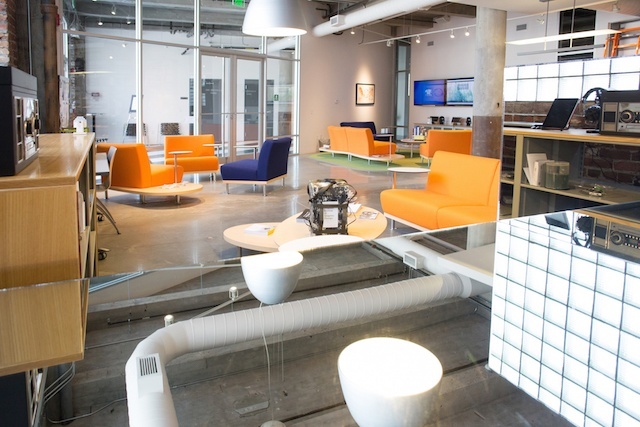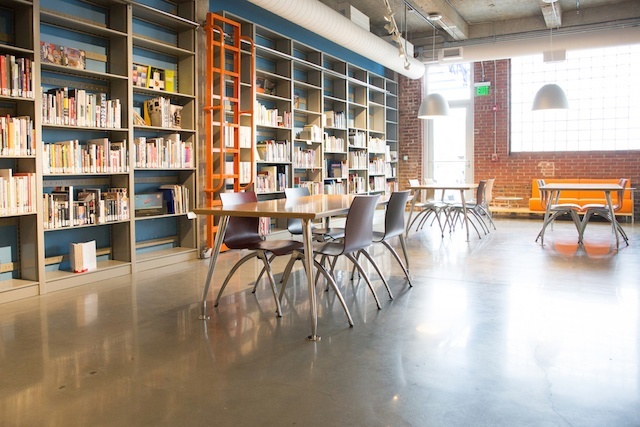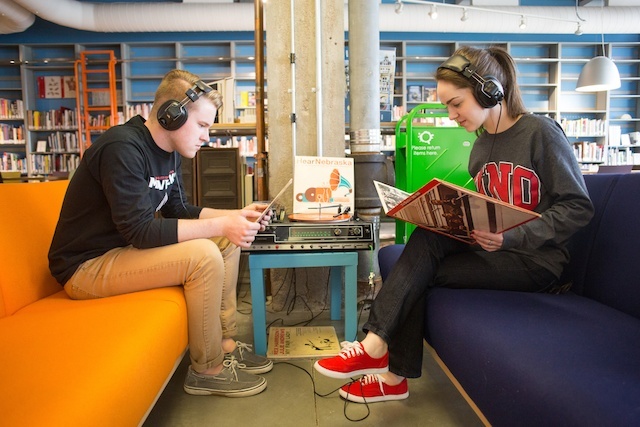 Who can utilize the Kaneko-UNO Creativity Library?
UNO Students, Faculty and Staff
Contact Us
If you have a story idea, news tip, or other question, please email the UNO News team at unonews@unomaha.edu.