UNO Announces 2015 Winners of Andy Award for International Journalism

OMAHA – The University of Nebraska at Omaha (UNO) announced today the latest winners of the Andy Award for international journalism.
Named in honor of former Omaha World-Herald Publisher Harold W. Andersen, the annual award funds new international reporting projects proposed by Nebraska-based journalists and news organizations.
This year's winners are Omaha World-Herald journalist Matthew Hansen and freelance journalist Leo Adam Biga.
Hansen will travel to Cuba to explore its historic connections to Nebraska and how the relationship will blossom as travel and trade bans are lifted after 53 years. The resulting editorial piece will give Omaha World-Herald readers a window into Cuba: its culture, history, struggles, and future.
Biga's travels will take him to Rwanda and Uganda, Africa, with former world lightweight boxing champion and newly crowned welterweight champion, Terrence Crawford, and Pipeline Worldwide co-founder, Jamie Nollette. The group will visit projects building fresh water wells and growing food, while meeting with aid workers and those affected by years of genocide and hunger. The group plans to travel to Africa in June 2015 and Biga's resulting story will be published in Omaha Metro Magazine's "Journeys" series.
"We are excited to be able to award two exceptional journalists this year," said Tom Gouttierre, Dean of International Studies and Programs and chair of the Andy Award committee. "Both stories will show readers that there are connections between Nebraska and Rwanda, Nebraska and Cuba, and that international collaboration, or the absence of it, has a real impact on a country and its people.



Matthew Hansen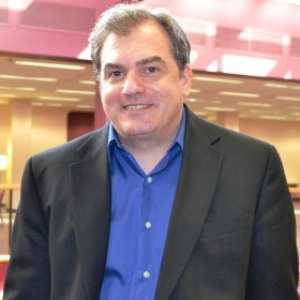 Leo Adam Biga 

The Andy Award has honored Nebraska's best international reporting since 1987. For the past 12 years, winners have received monetary awards, thanks to the generosity of Harold and Marian Andersen. The award committee accepts proposals to fund future reporting projects as a way to encourage more international journalism. This year's awards are $5,000 each.

Applications for the 2016 Andy Awards will be accepted in Fall 2016. The competition is open to Nebraska-based news organizations – print, broadcast, and online – as well as freelance reporters.
More information is available at http://world.unomaha.edu/andy.php or by contacting UNO's International Studies and Programs, 402.554.2376.

Past Winners of the Andy Award for international journalism:
2014    Julie Cornell and Andrew Ozaki, KETV Newswatch 7
2011    Joseph Morton, Alyssa Schukar, Matthew Hansen and Cate Folsom, Omaha World-Herald
2009    Carol Katzman, The Jewish Press
2008    KIOS-FM Radio
2005    Ted Kirk and Gordon Winters, Lincoln Journal Star
2004    Jared Hart and Gary Sadlemyer, KFAB Radio
2003    Joe Duggan, Catherine Huddle and Ken Blackbird, Lincoln Journal Star
2002    Gordon Winters, Lincoln Journal Star
2002    Charles Reinken, Omaha World-Herald
2001    Scott Bauer and Nati Harnik, Associated Press
2001    Stephen Buttry and Kiley Christian Cruse, Omaha World-Herald
2000    Angela Heywood-Bible and Ted Kirk, Lincoln Journal Star; 
2000    UNO Television
1999    David C. Kotok, Omaha World-Herald
1998    Jeff Carney, Robert Nelson and Rick Ruggles, Omaha World-Herald
1997    Charley and Norma Najacht, Custer County Chief
1997    Henry Trysla, South Sioux City Star
1996    Dewaine and Bobbie Gahan, Oakland Independent and Lyons Mirror-Sun
1996    Jeff Bundy and Jason Gertzen, Omaha World-Herald
1995    Stephen Kent, The Catholic Voice
1994    Bill Eddy, Lincoln Journal
1993    Kay Lavene, Kearney Hub
1992    Bob Reeves, Lincoln Star
1991    Mary Williams, KMTV Channel 3 Omaha
1990    Steve Jordan, Omaha World-Herald
1989    Loretta Carroll, KMTV Channel 3 Omaha
1988    Ken Campbell, Scottsbluff Star Herald
1987    Harold W. Andersen, Omaha World-Herald


About the University of Nebraska at Omaha
Located in one of America's best cities to live, work and learn, the University of Nebraska at Omaha (UNO) is Nebraska's premier metropolitan university. With more than 15,000 students enrolled in 200-plus programs of study, UNO is recognized nationally for its online education, graduate education, military friendliness and community engagement efforts. Founded in 1908, UNO has served learners of all backgrounds for more than 100 years and is dedicated to another century of excellence both in the classroom and in the community.

Become a fan of UNO on Facebook: www.facebook.com/unomaha and follow UNO's Twitter updates at http://twitter.com/unomaha.
Contact Us
If you have a story idea, news tip, or other question, please email the UNO News team at unonews@unomaha.edu.