Researcher Profile: Dr. Shane Wurdeman

The world's first Center for Research in Human Movement Variability was initiated at the University of Nebraska at Omaha (UNO) in August 2014 with a $10.1 million grant over five years from the National Institutes of Health (NIH).
UNO biomechanical researchers, led by Dr. Nick Stergiou, will develop treatments for patients recovering from movement-affecting disorders.
Initial research focuses on:
using virtual reality in physical therapy of stroke victims;
studying links between walking and breathing for those suffering from lung diseases;
postural control in autism patients;
gait variability in patients with Peripheral Arterial Disease; and
work on prosthetics for amputees
Dr. Shane Wurdeman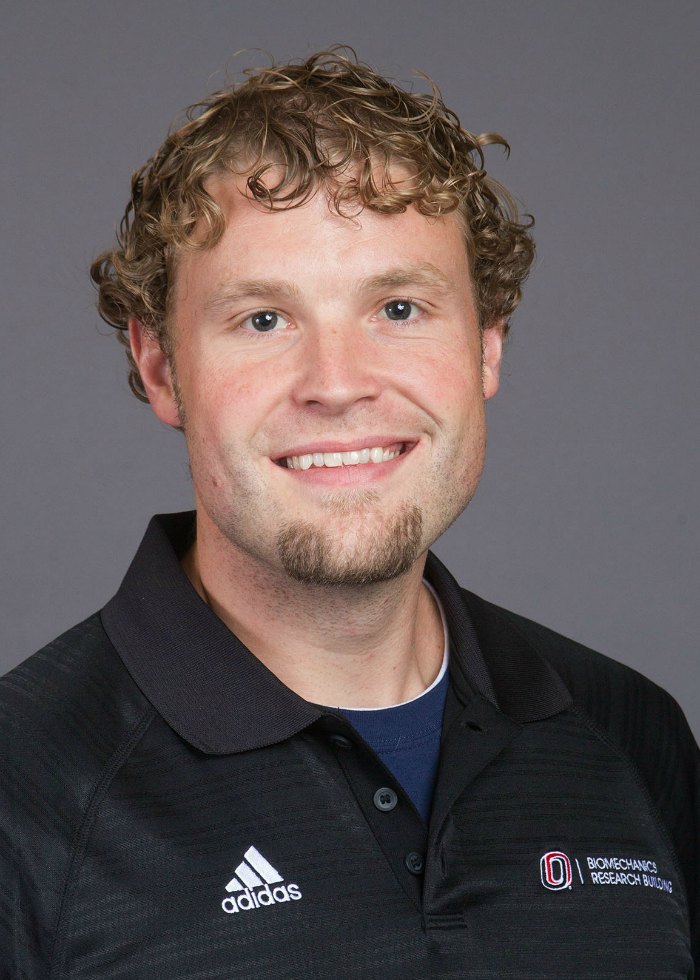 Dr. Shane Wurdeman, who completed his Ph.D. at UNO last year, is seeking federal funding from NIH, DoD, and VA to fund the next steps of research that grew from his Ph.D. dissertation. Dr. Wurdeman and his team work to improve limb loss rehabilitation by asking, "How do we determine the best prosthesis for an individual?"
These studies are implementing state-of-the-art analyses that are very different from traditional biomechanics. The researchers look at the walking pattern that evolves through multiple steps rather than just a single representative step, in order to see how well the person is integrating the prosthesis into their natural walking pattern. UNO researchers also help amputees learn to better incorporate the prosthesis into their natural walking pattern resulting in less effort and strain and the best outcome for the patient.
Dr. Wurdeman and his team have shown that the Lyapunov exponent, a measure that quantifies the walking pattern that evolves through multiple steps, is improved for someone who is wearing a prosthesis calibrated to their individual activity level. They have shown the Lyapunov exponent to be the first objective measure of how a patient feels about their prosthesis. Based on this early work, they hope to develop a means to identify the prosthesis that best fits each individual's walking pattern, currently a gap in prosthetics research.
Wurdeman was recently selected as a recipient of the 2015 Chancellor Harold & Beverly Maurer "Excellence and Promise" Prize from the University of Nebraska Medical Center. The award was given for his accomplishments to date and his personal and professional potential for contributing to the field of public health.   
Contact Us
If you have a story idea, news tip, or other question, please email the UNO News team at unonews@unomaha.edu.