Nelson Mandela (1918-2013)

According to global news reports, Nelson Mandela has died at the age of 95.
Mandela famously spent 27 years as a politcal prisoner in South Africa, and was referred to as prisoner 46664. He was leader of the African National Congress, which strongly opposed the policy of racial separation known as apartheid.
He was chosen as that nation's first black president during multi-racial elections held in 1994, following the end of apartheid. 
Mandela, a recipient of the Nobel Peace Prize, was an advocate for a number of human rights organizations and social causes. His advocacy stressed the importance of international involvement and cooperation.
On the subject of education, Mandela wrote in his autobiography A Long Walk to Freedom:
"Education is the great engine of personal development. It is through education that the daughter of a peasant can become a doctor, that the son of a mineworker can become the head of the mine, that a child of farmworkers can become the president of a great nation. It is what we make out of what we have, not what we are given, that separates one person from another."
We honor Mandela's legacy of advocating for education, peace and democracy.
To learn more about the life and legacy of Nelson Mandela, visit the following links: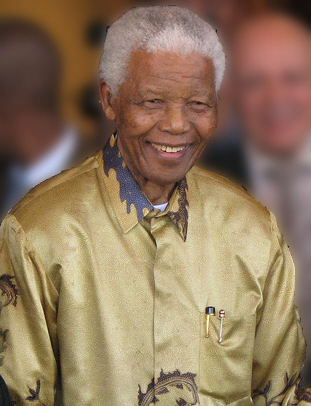 Contact Us
If you have a story idea, news tip, or other question, please email the UNO News team at unonews@unomaha.edu.
Our Campus. Otherwise Known as Omaha.
The University of Nebraska does not discriminate based on race, color, ethnicity, national origin, sex, pregnancy, sexual orientation, gender identity, religion, disability, age, genetic information, veteran status, marital status, and/or political affiliation in its programs, activities, or employment. Learn more about Equity, Access and Diversity.
scroll to top of page