UNO Nation's Top Public University for Vets

Omaha – Veteran's Day 2013 is a special one for the University of Nebraska at Omaha (UNO) as the Military Times has announced that UNO is the top public university for military friendliness for 2014 and the second-ranked university overall.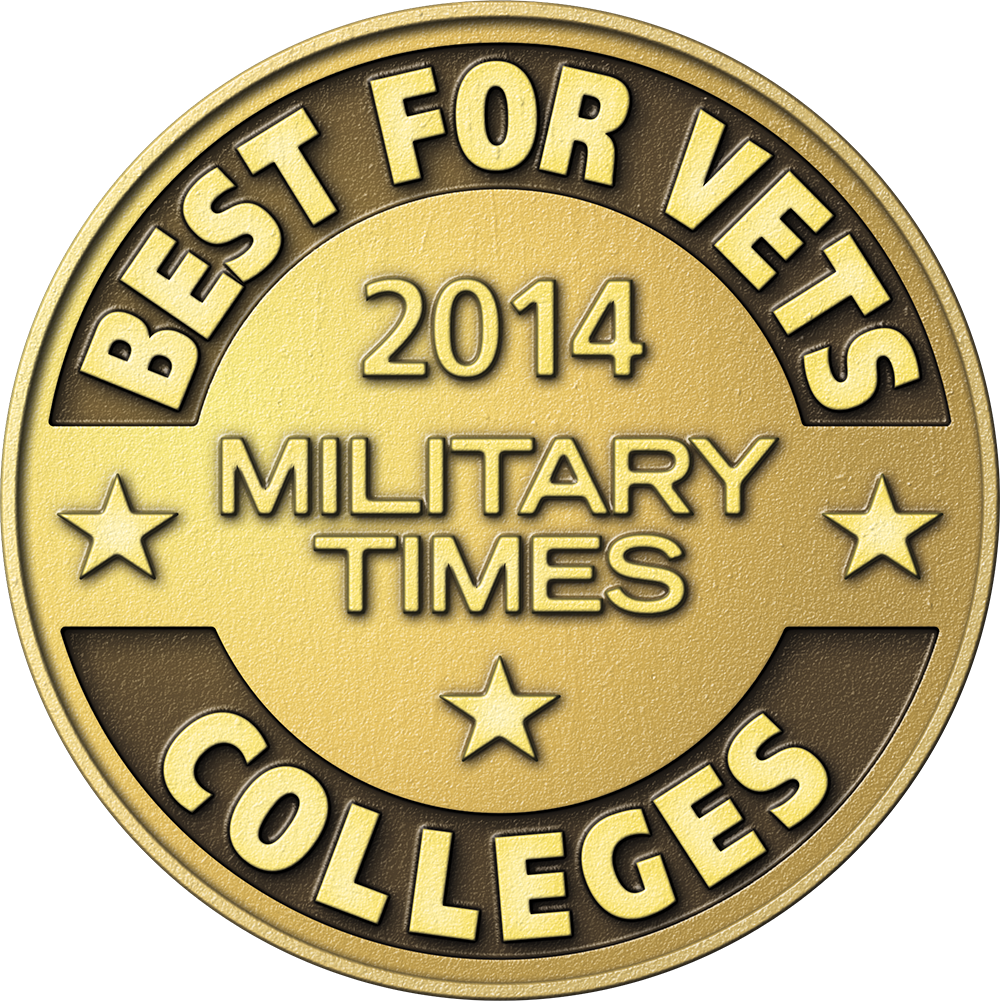 Each year the Military Times, one of the nation's leading military-and-veteran-focused publication organizations issues a ranked list of schools that are "Best for Vets." UNO has improved its ranking as a top four-year institution each of the last four years, moving from 19th in 2011 to ninth in 2012 to sixth in 2013 and now second in country.

Representatives from more than 600 colleges and universities from across the country took part in the survey, which is designed to provide service men and women a gauge by which to judge whether a school or degree program will truly benefit them. The rankings factored in service member enrollment, percentage of tuition covered by the GI Bill and availability of specific programs to help service members.
"UNO has a long tradition of focusing on military and veteran students from having one of the oldest Air Force Reserve Officer Trainings Corps detachments in the country to our involvement in the Bootstrapper program in the 1950s," said Mike Connolly, interim director of the UNO Military and Veteran Services Office (MaV USO). "Today, we are continuing to build partnerships with local employers to make sure we can find jobs for our veterans when they graduate."

Opened in 2012, MaV USO is a one-stop location where students can access programs and services specifically designed for active military, veterans and their dependents; this includes GI Bill assistance, transfer credits, academic support and counseling.

In addition to MaV USO, UNO offers a wide-range of military-focused programming including:

- An online Bachelor of General Studies program that is ranked by U.S. News and World Report in the top five in the country for veterans and 11th nationally.
- A campus location at Offutt Air Force Base
- An application fee waiver for all active duty and veteran military students
- A flexible deployment policy for active duty students
"UNO has been a military-focused during most of its 100-plus year history and has helped advance the careers of more than 12,000 of alumni who served their country, such as current Secretary of Defense Chuck Hagel, General Johnnie Wilson and Major General Michael Kudlacz," UNO Chancellor John Christensen said. "I want everyone who is an active military member, veteran or family member to know that UNO is dedicated to taking care of our armed forces whether it be through services on campus or online."

UNO currently enrolls over 1,000 students who are active duty or veterans in both undergraduate and graduate courses. Many of these students are part of UNO's Veterans Student Organization, which regularly holds events to honor fallen troops and connect veterans with employment opportunities.

The UNO Alumni Association also dedicated the most recent issue of its UNO Magazine to service men and women. An online version of the magazine can be found here: http://unoalumni.org/unomag-Fall13.

The Military Times is the parent organization of several military-focused newsweeklies including Air Force Times, Army Times, Marine Corps Times and Navy Times. The publications are available worldwide at multiple military bases.

For more information on this year's ranking or any of UNO's military-focused programming, contact Charley Reed, UNO media relations coordinator, at unonews@unomaha.edu or by phone at 402.554.2129.