Five Reasons to Stay Enrolled This Spring
Not enrolled yet for Spring 2021? Don't worry! There is still time. Here are some big reasons to make re-enrolling part of your plans for the new year.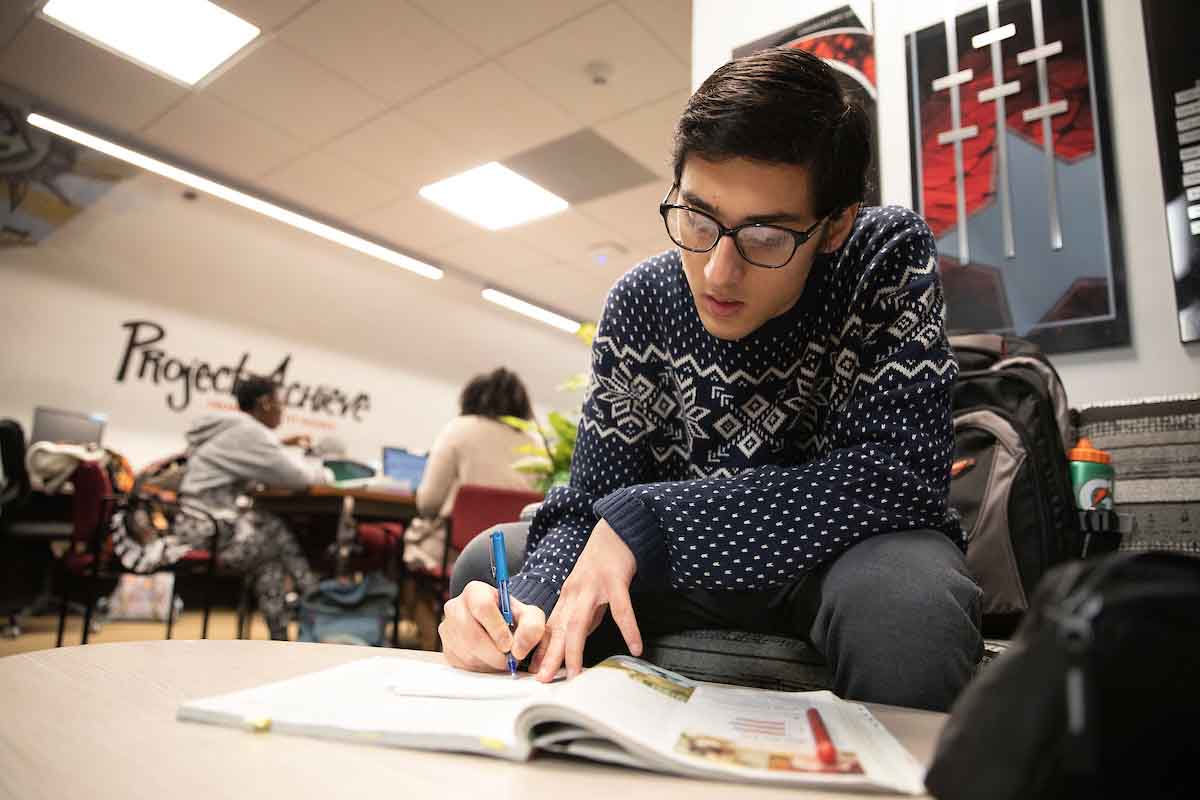 As your look to chart your own path this next year, making the educational choices that are right for you, please keep in mind these five important considerations about staying enrolled in classes next semester and know that you have a Maverick family here to support you and help you find the path to your educational destination.
Access and register for courses through MavLINK.
Need assistance? Reach out to UNO Dean of Students Cathy Pettid at cpettid@unomaha.edu or by phone at 402.554.3523.


Spring 2021 is Offering More Flexibility and Support for Students
Recently, UNO leaders announced UNO Cares, a program that will help offer more financial support and flexibility specifically for students who are enrolled and looking to enroll for the Spring 2021 semester.
These resources include new scholarships, fee reductions, more courses that are asynchronous, and the option to retake a Fall 2020 course in spring.
Before making any major decisions about Spring 2021, be sure to learn more about the UNO Cares program.


It Keeps You Focused
While it's true many can remember how to ride a bike after a long time away, that is not always the case with coursework. Like many skills, classroom learning both in person and virtual requires practice to maintain positive outcomes.
If you can't commit to a full course load, that's OK! Fewer classes is better than no classes at all. Make sure to talk with your advisor about how to create a schedule that best meets your individual needs.


You Get More Time to Pay Back Your Loans
While many federal and private student loan providers do provide an option that allows you to defer payments, that only applies if you are enrolled in courses. Additionally, the grace period you may receive after you stop taking classes isn't tied to graduation, but your enrollment.
In other words, taking a semester off will start the clock on how quickly you need to pay back your student loans and the time used cannot be reset. Taking time off in the Spring 2021 semester could mean you lose that grace period entirely by the time you re-enroll for Fall 2021 courses.


It Helps With Maintaining Financial Aid
Much like student loans, timing is key when it comes to being able to apply for and obtain federal financial aid.
Often times the ability to maintain aid you already have is dependent on being enrolled; taking time off could mean you lose access to that funding and would potentially need to reapply and be approved a second time.
No matter what funding you have, please consult with our Financial Support and Scholarships Office to understand the risks of taking a semester or year off from your classes.


You Have a Built-In Support Network
There is no question that one of the biggest support systems you have as a student in college is your classmates and friends who you've come to know by being in the same classes at the same time because you enrolled together as part of a cohort. These connections are even more important out of the classroom as they are in the classroom.
Additionally, UNO offers a number of resources through Counseling and Psychological Services; Multicultural Affairs; Gender and Sexuality Resource Center; Accessibility Services; and more that provide virtual spaces where you can work one-on-one with trained staff and faculty members to help you with any issues - not just school work - that you may be struggling with.
About the University of Nebraska at Omaha
Located in one of America's best cities to live, work and learn, the University of Nebraska at Omaha (UNO) is Nebraska's premier metropolitan university. With more than 15,000 students enrolled in 200-plus programs of study, UNO is recognized nationally for its online education, graduate education, military friendliness and community engagement efforts. Founded in 1908, UNO has served learners of all backgrounds for more than 100 years and is dedicated to another century of excellence both in the classroom and in the community.
Become a fan of UNO on Facebook and follow UNO's Twitter updates. 
Contact Us
If you have a story idea, news tip, or other question, please email the UNO News team at unonews@unomaha.edu.