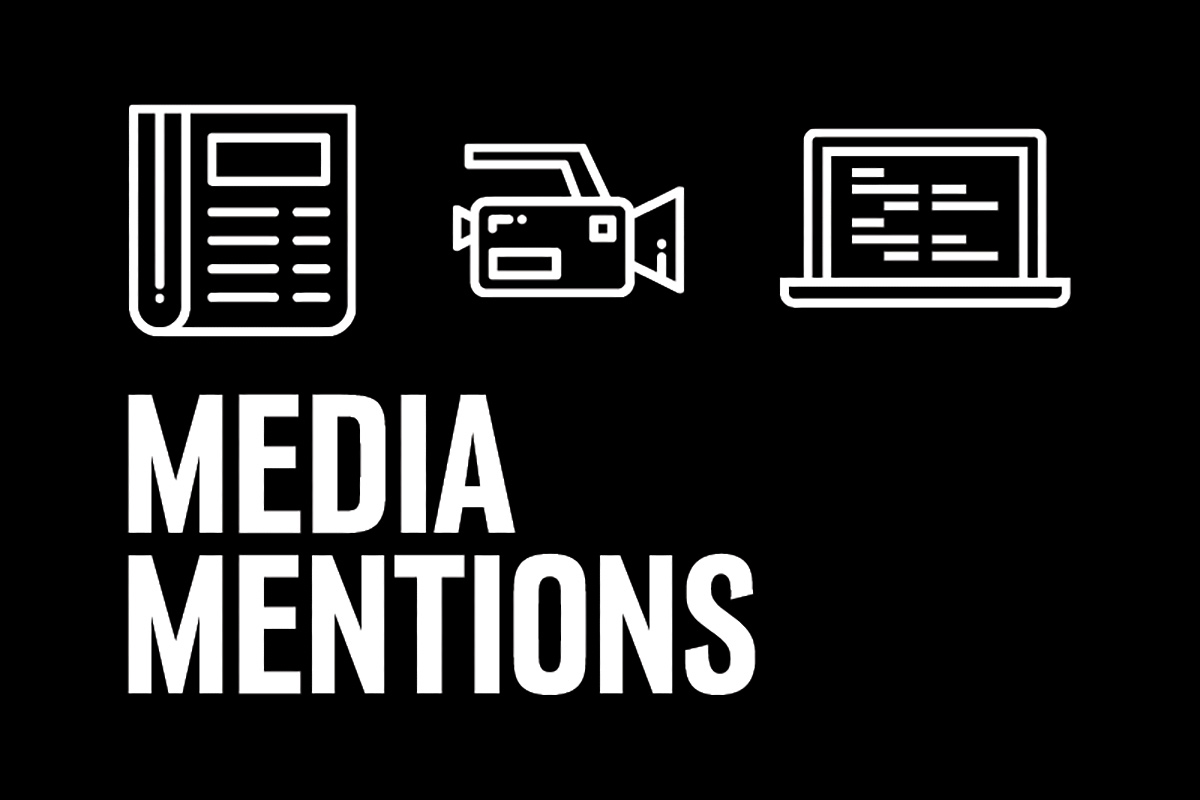 Mavericks are making headlines. Each weekday morning, University Communications will update this page with the latest batch of UNO media mentions.
Chancellor Gold spoke with Rural Radio Network's Brandon Benitz as part of the "Chat with the Chancellor" series. The interview covered topics from the recent HIV research breakthrough at UNMC, research underway at UNO and UNMC, construction projects at both campuses, and more.
---
Forbes published an article on the benefits of working remotely for communities, companies, and employees. Communities benefit due to decreased infrastructure costs due to fewer commuters and companies benefit from needing less or even no office space. Employees can benefit by moving to areas with a lower cost of living, spending less time and money on commuting, and experiencing lower stress levels. Remote work opportunities opens doors for those who live in rural areas, like April Goettle, a UNO student studying in the IT innovation program. She recently built a website dedicated to helping tech employees in Nebraska find remote work opportunities.
---
Thrive Global published an interview with Debra Anderson, MSW, Ph.D., a senior director at Project Harmony Child Advocacy Center in Omaha. She was previously a professor of social work at UNO. The Q&A covers how she entered the field of social work, de-stigmatizing mental health and treatment of mental illnesses, the "Connections" program she helped launch to increase access to mental health services, and recommendations to promote your own well-being and mental wellness.
---
NET News continues its series "Nebraska: State of Mental Health" with a story on shortages in mental health professionals in Nebraska. "Nationwide, there are about 15 psychiatrists per 100,000 people. Here in Nebraska, the statewide average is half that." The issue is exacerbated by financial stability issues stemming from obstacles such as the 3,000 hours of unpaid supervised counseling required for licensure, reimbursement rates from public sources like Medicaid, and student debt. The story includes an interview with Hannah Woodward who is working on her master's in social work and public administration at UNO. When asked about getting licensed, she said she's focused on taking things one step at a time.
---
US Ag Net ran a story originally from Ohio Ag News about the awarding of a one-year, $99,846 grant to fund a partnership between Miami University (OH) and Christ University in Bengaluru, India. The grant is through the U.S. Department of State's Partnership 2020 educational initiative in collaboration with UNO. This grant will fund a project focusing on addressing global health and economic disparities. Partnership 2020's goal is to strengthen US-India partnerships. UNO's part in the initiative is driven by the Center for Strategic and International Studies (CSIS).
---
A photo slideshow by the Daily Nonpareil about the start of the school year featured a picture of UNO alumna Tiffany Putz, who teaches at Lewis and Clark Elementary School in Council Bluffs.
---
From the Omaha World-Herald: Coaches are optimistic about younger players gaining experience as UNO women's soccer team begins the season without its leading scorer. Bailey Cascio broke her collarbone during an exhibition against Kansas last week.
---
Thursday's UNO volleyball preseason scrimmage at Baxter Arena was covered by the Omaha World-Herald. Volleyball's regular season begins at home one week from today, August 30, against Abilene Christian and Idaho State as part of the Omaha Challenge.
Contact Us
If you have a story idea, news tip, or other question, please email the UNO News team at unonews@unomaha.edu.