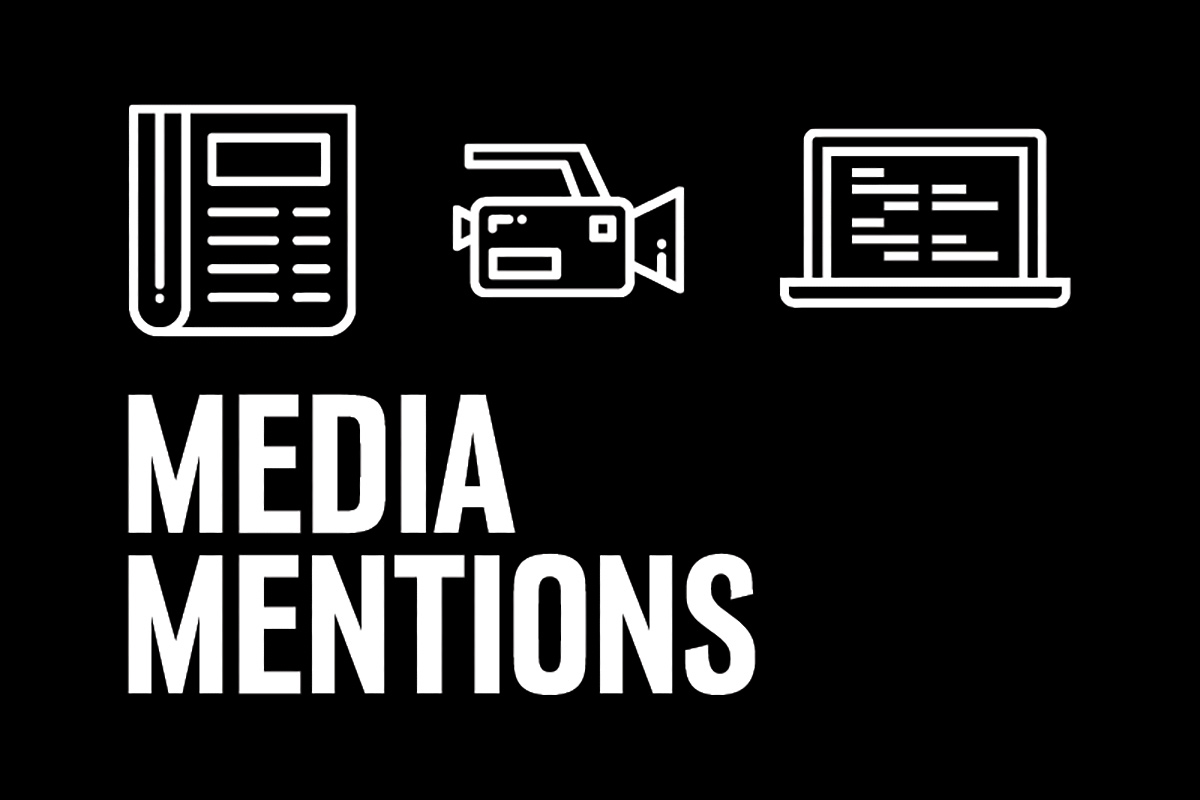 Mavericks are making headlines. Each weekday morning, University Communications will update this page with the latest batch of UNO media mentions.
Tuesday, February 25
UNO was awarded a record-breaking $36 million grant from the Department of Homeland Security, which will establish a National Center of Excellence for Terrorism Prevention and Counterterrorism Research at UNO. Gina Ligon, Ph.D., principal investigator on the project, spoke with KETV, the Omaha World-Herald, the Lincoln Journal Star (picked up by Fremont Tribune, Columbus Telegram, Marietta Daily Journal, and others),and WOWT (Associated Press article). The article has also been published on the Associated Press wire.
---
KMTV and KPTM covered Culturefest, an event featuring performances, presentations, and booths to celebrate diversity in Omaha. The event was put on over the weekend at UNO through a partnership between UNO's Service Learning Academy, Omaha South High Magnet School, and Beveridge Magnet Middle School. (On-air; no web links available)
---
The Daily Record and The Gateway reported on CareeRockit, an event held by the Nebraska Applied Research Institute last week to engage youth in STEM-focused activities to encourage a future career path in cybersecurity.
---
The Gateway published a look at former Mavs now playing in professional sports.
---
The Omaha World-Herald reports that blackbear will be performing at Baxter Arena for Maverick Productions Spring Concert.
Monday, February 24
KETV reported on a fundraiser held for a former UNO Native American History Professor who is currently battling brain cancer.
---
KNEB published a release from the University of Nebraska announcing that UNO's Teacher Education Department received the 2020 University-wide Departmental Teaching Award.
---
KHGI (Grand Island) shared KPTM's coverage of the Nebraska Robotics Expo, a STEM-focused event held in Ashland and sponsored by UNO.
---
An article featuring women in supply chain management includes a profile of UNO alumna Susan Brennan, Chief Operations Officer at Bloom Energy Corporation, appeared in Supply Chain Quarterly.
---
A senior at North Platte High School was named music student of the month by the Art Study League of North Platte. The North Platte Telegram reports that Carlson has previously received recognition through being named to the UNO Honor Orchestra.
---
3D Print.com reported on a antimicrobial filament device being developed in collaboration with researchers within UNO's Department of Biomechanics that aim to reduce the spread of HIV through breastfeeding.
---
UNO alumnus Jerry Green was named the next superintendent of Fort Calhoun Community Schools, reports the Washington County Pilot-Tribune & Enterprise.
---
From the Lincoln Journal Star: Local company Pure & Secure, a business that has received help from UNO's Nebraska Business Development Center, manufactures water distillers used by U.S. embassies around the world.
---
The Grand Island Independent and Fremont Tribune report that UNO alumna Tammi Thiem was named executive director of the Three Rivers Library System.
---
KIOS interviewed Dr. Peter Madsen, coordinator of jazz studies at UNO, to talk about the upcoming jazz festival being held at UNO and the Holland Performing Arts Center.
---
A profile on Robin Reed-Poindexter, a firefighter turned author, was featured in the Omaha World-Herald. She once studied at UNO.
---
The Omaha World-Herald previewed UNO men's basketball's Saturday matchup against Western Illinois.
Contact Us
If you have a story idea, news tip, or other question, please email the UNO News team at unonews@unomaha.edu.