Commencement Photo Opportunities
Looking for places to take your graduation photos? Take advantage of these great locations!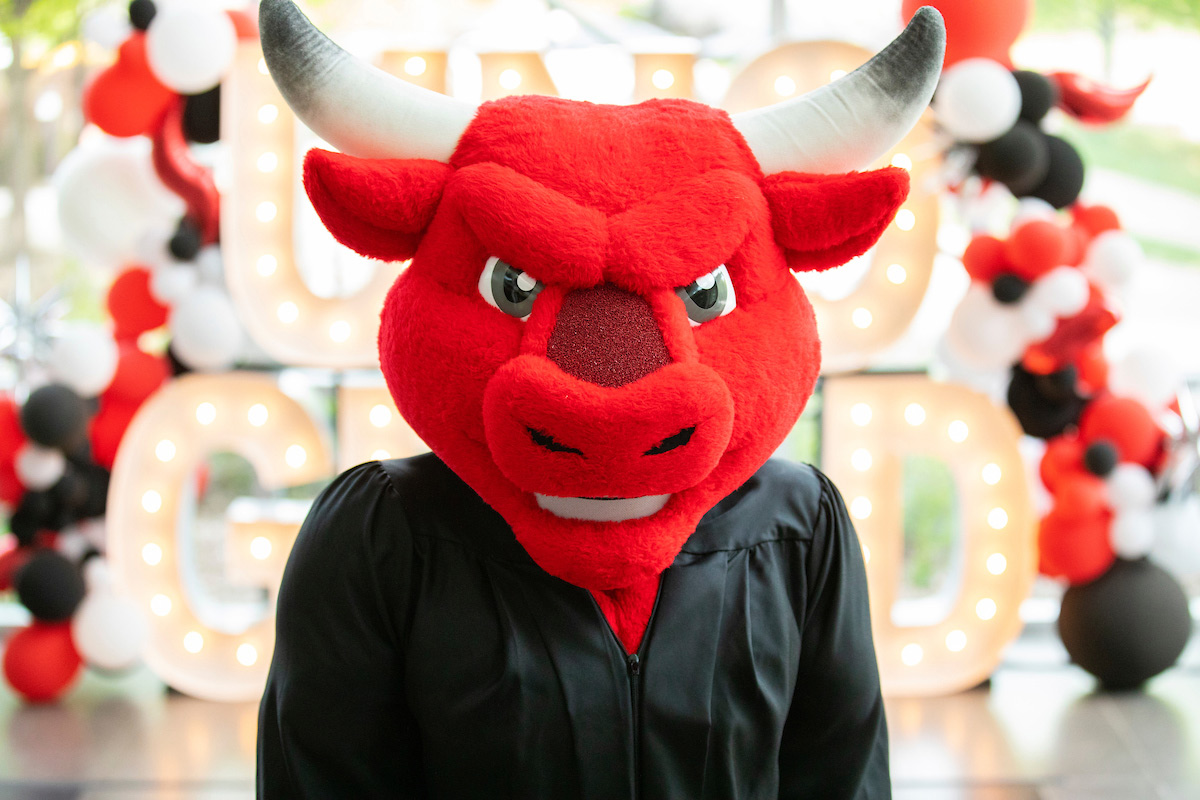 Alpha Lit Signs
Milo Bail Student Center (May 15-18)
Grads-to-be will have the opportunity to pose with a lit sign at the Milo Bail Student Center from Monday, May 15 through Thursday, May 18.
Baxter Arena (May 19)
The Alpha Lit Sign will be moved to Baxter Arena for Commencement on Friday, May 19.
Outdoor Photo Hotspots on Campus
Graduates will be directed outside immediately following their ceremony at Baxter Arena. Going to one of the destinations below will help clear the area for the next ceremony and reduce congestion near the arena. There will be no displays in these areas, but the buildings and landscaping make the locations hotspots for mini photo shoots. Grads-to-be and their loved ones can also stop by any of these locations ahead of commencement.
Dodge Campus
The Arts and Sciences Hall
Roskens Hall
The Milo Bail Student Center and Plaza
The Maverick Monument
The Henningson Memorial Campanile
Criss Library
Castle of Perseverance
Durham Science Center
Hayden House
Scott Campus
Peter Kiewit Institute
Mammel Hall
Maverick Landing
Aksarben Village