UNO Academic Advising Council Names Nicole Franta Advisor of the Month
Franta was nominated by her peers for her dedication to student success.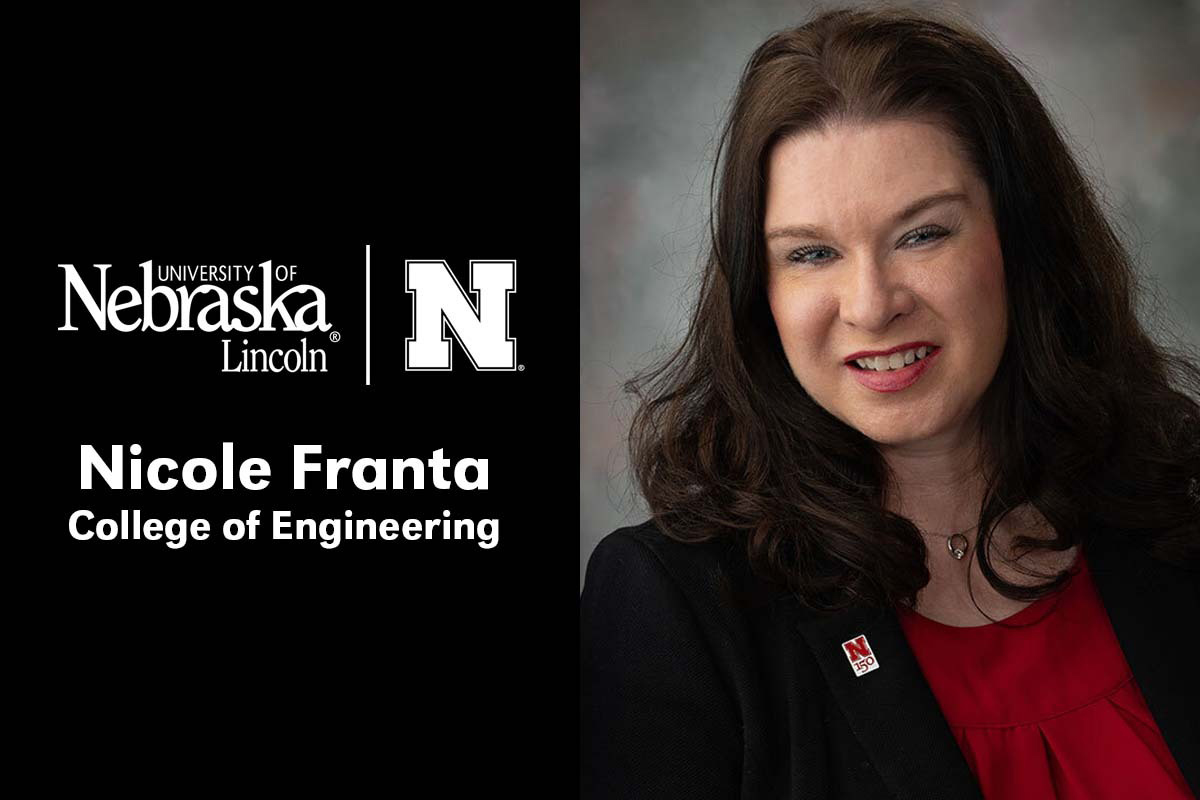 Nicole Franta
Nicole Franta, assistant director of advising for the College of Engineering was recently named the "Awesome Advisor" by the Academic Advising Council (AAC) for the month of November.
The award was presented to Nicole at the monthly AAC meeting on Nov. 19.
Her nominator said, "Among her primary role of advising, she also is the lead advisor for students in our Pre-Engineering programs, including a special cohort program for students who are alternatively admitted to the College of Engineering, PEAK (Pathway for Engineering Achievement & Knowledge). Nicole's advising and coaching role with the students in the PEAK cohorts is aimed to support their academic success, and she does an outstanding job of challenging and supporting them. It's clear to me Nicole is fully invested in the success of these students, as she gets to know their motivations and exhibits great care for their individual goals. With this year entailing more challenges than ever for our students, I've watched Nicole work harder than ever to use intrusive advising techniques to reach the students she's most concerned about. Recently, she shared a success with me that one of last year's PEAK cohort students who was significantly struggling academically is now a sophomore and has found growth in areas of motivation and is on track for positive academic outcomes this fall term, despite challenges with the current pandemic. I believe it's due to Nicole's persistence and outreach that her advisees like this particular one achieve academic success, even if their academic profile does not initially look promising at the point of admissions (at face value). Nicole's investment in her students is evident, and she deserves to be recognized for the work she puts into her proactive and intrusive advising outreach, and her overall care of her advisees. I appreciate having her as a colleague in Engineering Student Services!"
For being nominated as the AAC Awesome Advisor, Franta will receive a certificate and gift card to the UNO Bookstore.
Nominate an Advisor for the "Awesome Advisor Award"
If you know one of your colleagues has gone above and beyond in their exceptional service to students, their colleagues and/or the university, nominate them for the Awesome Advisor Award! Each month, one advisor will be selected at random from the nominations to receive the award at the Academic Advising Council meeting. All nominees will be recognized by AAC for their work.
Nominees must be at least .5 FTE whose primary role is academic advising. Once selected, advisors would not be eligible to receive the award again for one calendar year, although they can still be nominated in recognition of their work.
To nominate an academic advisor, complete the nomination form on the AAC website.
About the Academic Advising Council (AAC)
Monthly forums keep advisors up-to-date on topics ranging from best practices in advising to technology and program updates. The group, which formally launched in 2011, welcomes not just advisors to its meetings, but also many other professionals on campus who support UNO students.
The Academic Advising Council meets the third Thursday of each month at 1:30 P.M.
Meetings are open to the public and locations are posted below, and on the UNO calendar.
About the University of Nebraska at Omaha
Located in one of America's best cities to live, work and learn, the University of Nebraska at Omaha (UNO) is Nebraska's premier metropolitan university. With more than 15,000 students enrolled in 200-plus programs of study, UNO is recognized nationally for its online education, graduate education, military friendliness and community engagement efforts. Founded in 1908, UNO has served learners of all backgrounds for more than 100 years and is dedicated to another century of excellence both in the classroom and in the community.
Follow UNO on Facebook, Twitter (X), Instagram, TikTok, LinkedIn, and YouTube.