Learning to Evoke Feelings Through Art at UNO
Junior Dakota Chambers wasn't sure he wanted to be a studio art major, but then he discovered how to tell his story through video.
published: 2020/11/16
contact: Ryan Soderlin - University Communications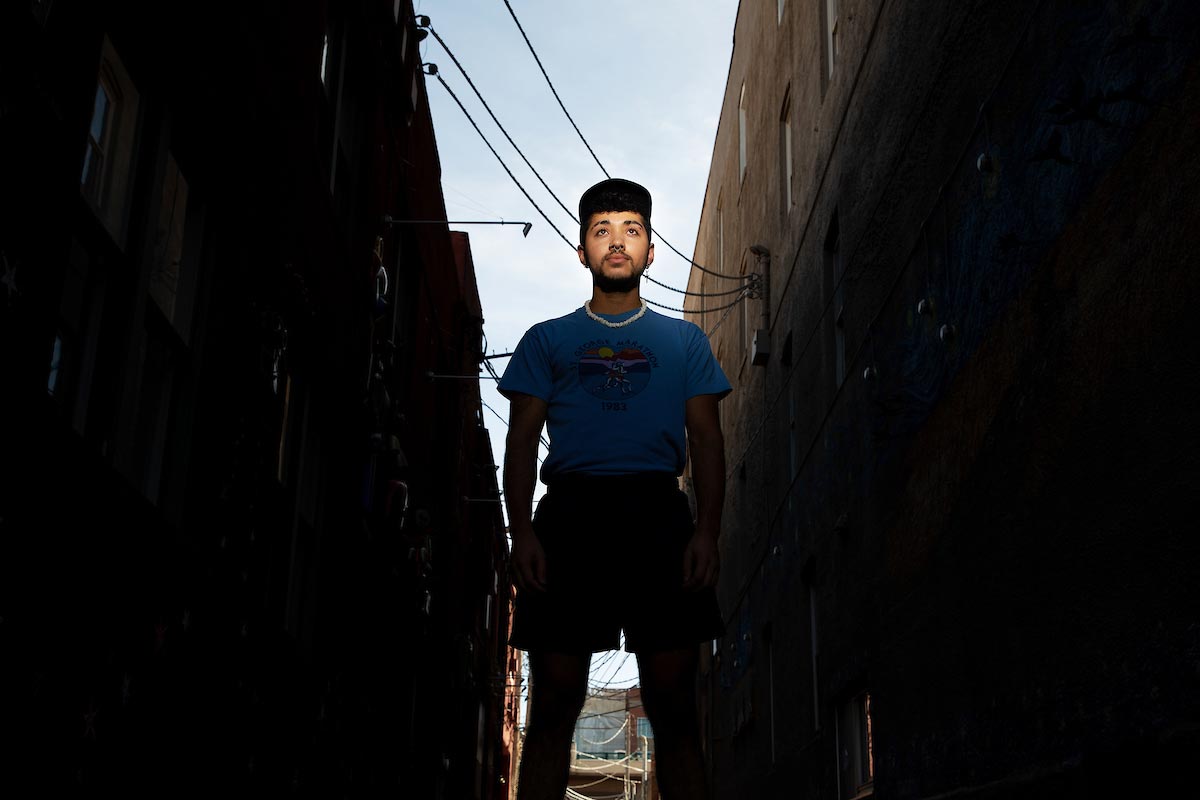 Dakota Chambers, a junior studio art major, found his calling through using video to create art that expresses his voice.
Armed with an iPhone, Dakota Chambers, a University of Nebraska at Omaha (UNO) junior studio art major, pushed his limits, his creativity, and his storytelling while creating artistic and experimental videos.
The creative process, Chambers said, is a bit messy.
But to seek clarity he usually starts with a question: "What am I trying to convey and/or what needs need to be met?" Then he thinks about what words that goal or objective reminds him of and what it makes him think about.
That's followed by more questions as he tries to figure out where he wants to go with the subject matter. It's all fluid as he searches for the best idea. Next he creates and edits the video, seeks feedback, responds to the feedback, and does a final edit.
"My final video is usually a world different than my initial video. There are a lot of changes that happen along the way. Sometimes while I am editing I change my idea completely. Once again, nothing is ever set in stone with me. It is a very open and free process, more than not subject to change," Chambers said.
What Chambers loves about being a studio art major is that there's no right answer and no wrong answer because art can be anything. He said its perspective that helps to give it meaning and that art is most successful when it makes an emotional connection with people.
"You want to make people feel something," Chambers said.
His video work, passion for learning, and drive to learn caught the eye of media arts professor Russ Nordman, who had Chambers in his ART 1220 Foundations: Digital Art class.
In that class, students are introduced to raster and vector image making. A lot of time is spent on tutorials and creating projects based on these concepts and techniques.
As Chambers worked away on projects and making the concepts and the tools of the class his own, Nordman noticed Dakota was starting to explore. And it was apparent in his video making.
"I think Dakota's videos are an examination of the complexities involved in being a person living right here, right now. He's done this in some of his videos through thoughtful investigation of mass media, his personal experiences and life. I find his videos engaging because his views are thoughtful, sincere, and aesthetically just really good," Nordman said.
Creativity is hard work and Chambers feels it. He knows it's not the easiest thing to create something amazing but being vulnerable helps.
"If you grow, think, and live with an open mind then you are opening yourself to everything possible. By having an open mind, I feel like it helps to understand other people, nature, everything, and the more you understand, the more you can create," Chambers said.
Chambers credits UNO's art program and its instructors in helping him as he had doubts about being a studio art major. It wasn't the assignments or projects that kept him in his major, rather the UNO faculty and their personal experiences. What they shared inspired him and they've given him a goal.
"Give me something to live for and I won't merely survive, but I will live; give me a reason to create and I won't just make something, but I will create something."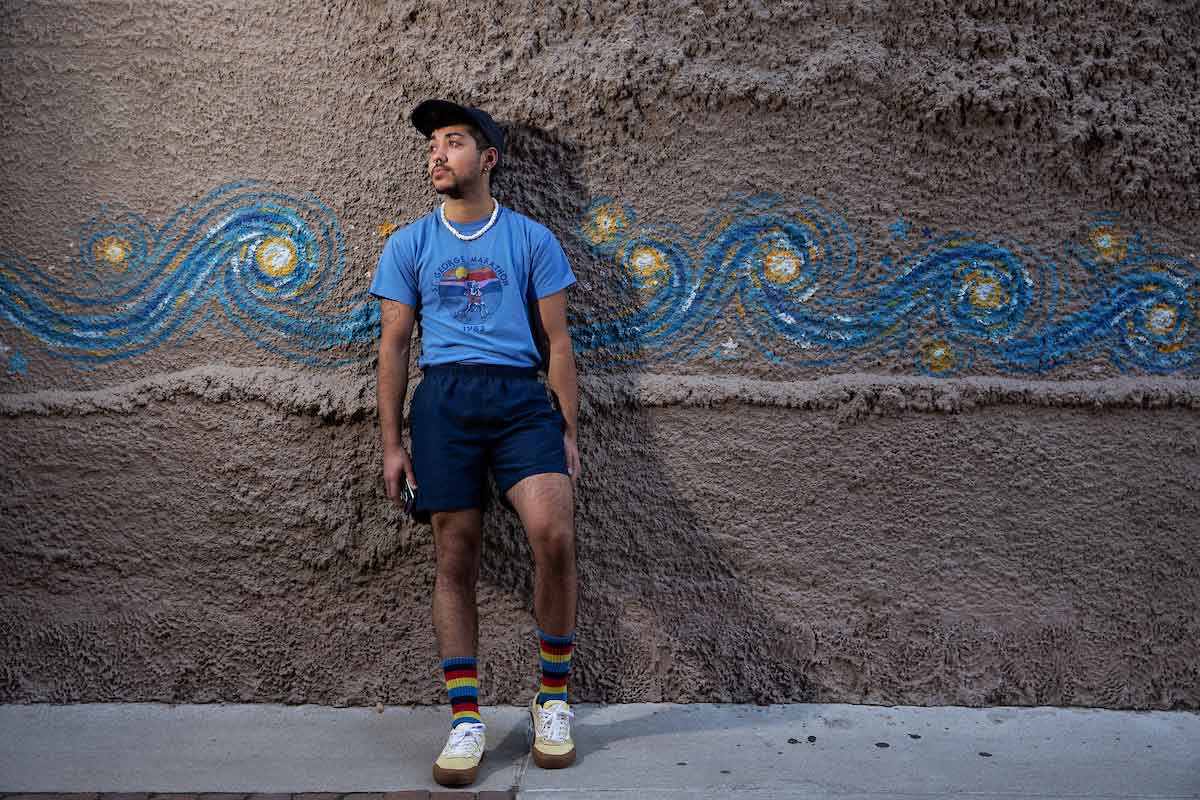 About the University of Nebraska at Omaha
Located in one of America's best cities to live, work and learn, the University of Nebraska at Omaha (UNO) is Nebraska's premier metropolitan university. With more than 15,000 students enrolled in 200-plus programs of study, UNO is recognized nationally for its online education, graduate education, military friendliness and community engagement efforts. Founded in 1908, UNO has served learners of all backgrounds for more than 100 years and is dedicated to another century of excellence both in the classroom and in the community.
Follow UNO on Facebook, Twitter (X), Instagram, TikTok, LinkedIn, and YouTube.